Noble Queen 2022: Meet Miss Ojo Oluwapelumi Susan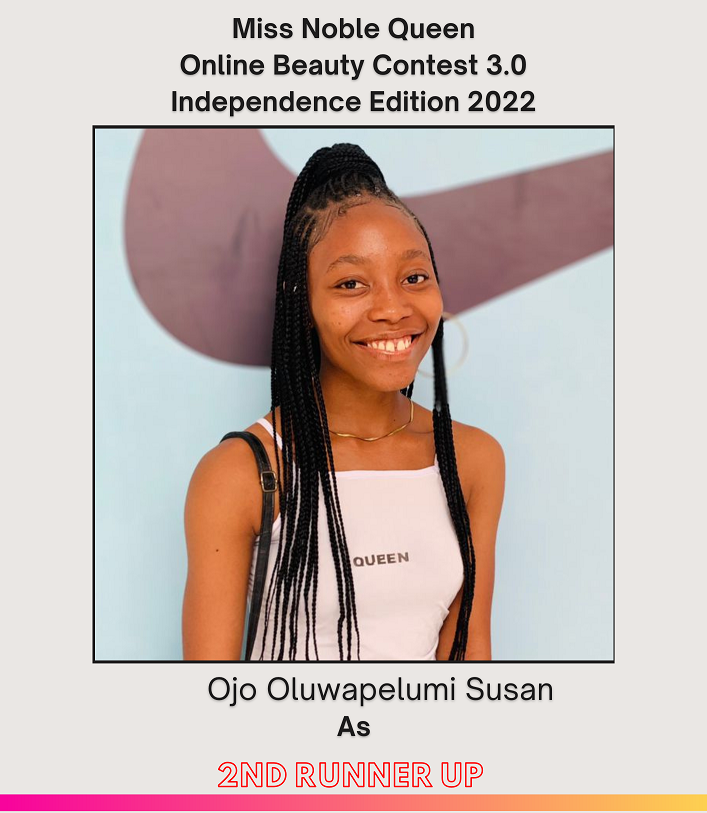 Meet Miss Ojo Oluwapelumi Susan, Miss Noble Queen 2022 2nd Runner-up in an exclusive interview.
Congrats on winning the contest, Let's get to know more about your personality.
Please Tell us about yourself.
I'm Oluwapelumi by name, a girl with great ambition, might be naughty sometimes but always cool and lovely to be with.
Wow, what an awesome personality we have here.
What's your relationship status?
I'm single.
What are your hobbies and Interests?
Sports and music are my hobbies, I have a lot of interest in modelling.
What's your ideology about life?
Life is simple.
Besides modelling, what else are you into?
Sports.
Wow, that's amazing.
How did you get to know about the contest?
Through a best friend of mine.
What motivated you to participate in the contest?
My friends.
How do you feel about emerging as the 2nd Runner up?
I'm happy about it, and this is just the beginning of me being a winner because I know that I'll always be a winner.
Besides this contest, which other contests have you performed well or won?
Face of Xmas 2021
How would you describe your modelling journey so far?
Awesome and fun.
What do you plan to do with the fame and popularity our contest has given you?
Motivate my mates out there that when you want something, pursue it and then they'll see the glory behind it.
The year 2022 is gradually coming to an end, what do you plan to do or achieve in the remaining months of the year?
Performing well in studies and taking my modelling career seriously by contesting in more contests.
Any Shout-out or final words?
Thank you so much for the opportunity.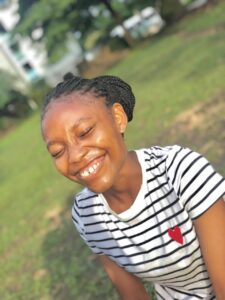 You can connect with Miss Susan via
Instagram: @hardhey_doyin
To get featured in our exclusive interviews or Profiles, Contact us via WhatsApp on +2349038281234.