Story: Diamond by Chinenye Judith Jamesmith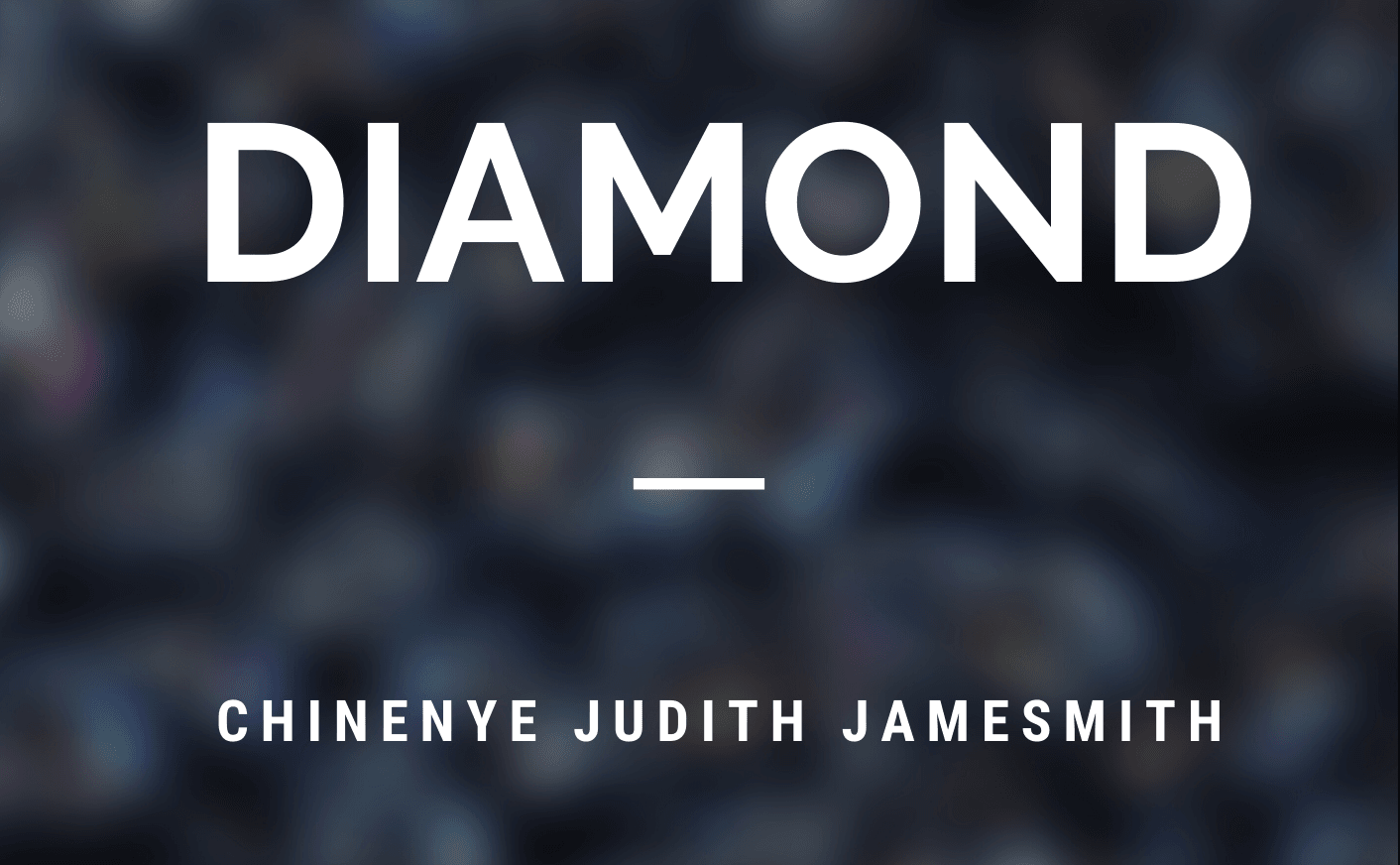 Introduction
Love is an intimate feeling for someone or something even for a place or animal. It's a driven passion for someone or something either animate or inanimate. When you love someone or something to the core,
you can lay sacrifices for that person.
In a series of love stories, bad times comes, unplanned events occur, well, life is reality.
When loving someone is a crime, you have to pay for, you can be ready to do that for the people treasure. Loved ones can be liabilities.
Love can be lost, regained and lost back again. It all depends on you.
Diamond finds herself in a dilemma of love found and then lost. An event that nearly shattered her soul. Read more in this story
titled "Diamond .
Appreciation
My deepest gratitude to the Almighty God who made " Diamond " a success, for Grace and the gift of writing.
To the first person who motivated this story, Mr Ajiri Daniels, thank you so much. You saw that gift and encouraged me and taught me to unleash my potential for excellence.
More 9ja, you saw the zeal dying and decided to rebuild it and I am most grateful. God bless you.
Mum and Dad, thank you for raising a genius and to all my friends who believed that one day I would achieve dreams, thank you so much. I love you all.
To all who worked to see that these book becomes a success, may God crown all your efforts with Glory.