Noble Queen 2022: Meet Miss Onyeka Prisca Uchechi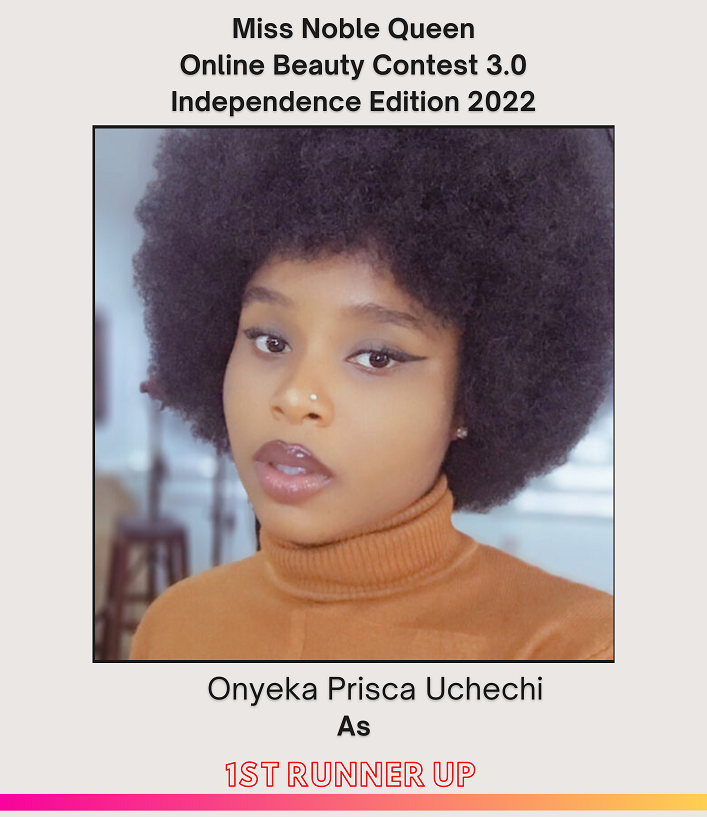 Meet Miss Onyeka Prisca Uchechi, Miss Noble Queen 2022 1st Runner-up in an exclusive interview.
Congrats on winning the contest, Let's get to know more about your personality.
Please Tell us about yourself.
I'm Onyeka Prisca A.K.A Queencess I'm 23 years old, a student and an entrepreneur.
That's Nice.
What's your relationship status?
I'm single.
What are your hobbies and Interests?
My hobbies are Singing and cooking, my interest is being creative with makeup.
What's your ideology about life?
Establishing myself to be a blessing to society and my family.
Besides modelling, what else are you into?
Makeup, Thrift selling and baking.
How did you get to know about the contest?
From someone's status.
What motivated you to participate in the contest?
Because I've always had an interest in face modelling.
How do you feel about emerging as the 1st Runner?
I feel grateful for this platform and happy as well for joining the competition.
Besides this contest, which other contests have you performed well or won?
A referral contest, a photo contest and an online beauty contest.
How would you describe your modelling journey so far?
It has awesome, exposing and worth it.
What do you plan to do with the fame and popularity the contest has given you?
Prep myself for higher and greater heights.
What would you describe as your best and worst moments so far this year?
My best moment would be Graduating from school this year and my worst moment is losing my dad.
So sorry about your Dad, The year 2022 is gradually coming to an end, what do you plan to do or achieve in the remaining months of the year?
To expand my business.
Where do you intend to see yourself in the next five years?
Be an influential person and render community services.
Any Shout-out or final words?
Thanks to all my friends, family and well-wishers who voted for me and Thanks to More 9ja for this great platform.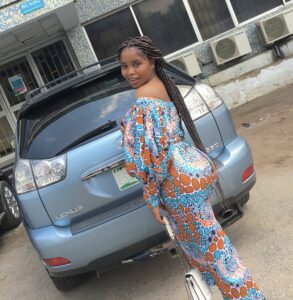 You can connect with Miss Onyeka via
Instagram: @_queencess_o
To get featured in our exclusive interviews or Profiles, Contact us via WhatsApp on +2349038281234.