Exclusive: Meet our January 2021 Model of the Month Winner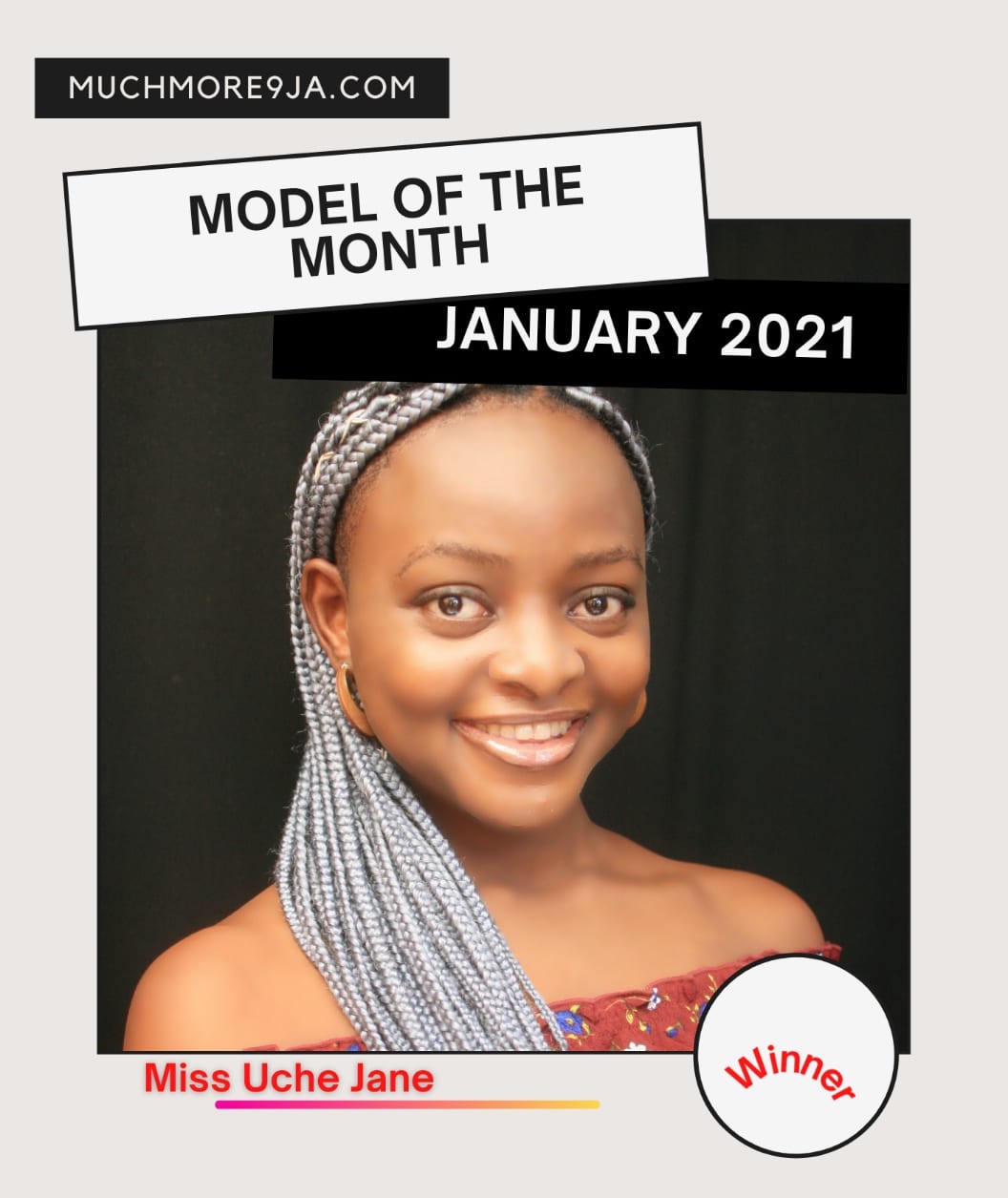 Exclusive Interview with Miss Uche Jane, our January 2021 Model of the Month Online Contest Winner.
Congratulations for Winning our Model of the Month January 2021 Contest.
Please can we meet you?
My name is Egbuemike Jane Uche, I am an indigene of Eziowelle, Idemili North LGA, Anambra state. I am the second girl in a family of 4 Girls, Born and bred in Lagos, I am a graduate of Economics from the University of Nigeria, Nsukka. Some notable influences in my life are Donald J. Trump(45th president of the United States of America), Billy Graham (American Televangelist) and my Pastors- Paul and Ifeanyi Adefarasin. Dubai and Phuket, Thailand still top my dream destinations. I hope to be an ever- shining light in this dark world.
That's great to hear! Can you tell us more about yourself?
I love to laugh and be of service anywhere I find myself. Lately, I have been exploring my Fashion abilities and I launched an IG page dedicated to showcasing my Durag designs. I hope to scale up as time goes and wax into a fashion fortress. You can check my page out @cosmicdurag.
What's your relationship status?
Very Single
What are your hobbies?
I enjoy surfing the net, Charity and sleeping
What's your ideology about life?
Life is only meaningful when its lived in service to God and to Humanity.
What was your most memorable experience in 2020?
2020 was my service year (NYSC) so Getting appraisals, press coverage and positive reviews from the host community for our community development service – My friends and I embarked on removing piled-up debris from over 5km stretch of drainage & constructing culverts.
It felt surreal to be recognised and appreciated for our acts of service.
What's your new year resolution for 2021?
I intend to learn a lot (all I can) and to increase my earnings (at least 500k monthly for a start) also to give more attention to my Spiritual Growth. With God this is possible.
Surely, there is nothing impossible with God. Tell us about your experience so far as a model?
I started 2014, participated in my first ever pageantry, FACE OF EDUCATION NIGERIA INITIATIVE (FENI) then moved on to contest at my Department level in University (2016) emerged as the 1st runner up also participated in Miss Nysc, Yobe 2019 where I came in at 3rd place.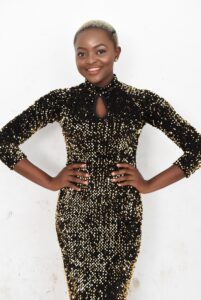 How did you get to know about the contest?
I was surfing the net as usual (Laughs) and stumbled on the ad e-flier.
What motivated you to participate in the contest?
I saw it as a platform to get on other platforms.
What can you say about the organization of the contest?
I would say it was conducted with a high level of transparency, I didn't have to doubt its credibility.
What were your challenges during the contest and how were you able to overcome them?
There was the initial stage of inertia because I was second-guessing if I could pull this off then this verse kept on playing out in my head: Colossians 3:23-24 (NIV) 23 Whatever you do, work at it with all your heart, as working for the Lord, not for human masters, 24 since you know that you will receive an inheritance (A) from the Lord as a reward. (B) It is the Lord Christ you are serving. going in that strength I sent out a broadcast to my friends and family and I was surprised the way it blew up, support came from everywhere. When I think of it now, I definitely believe God had a hand in it in all the prompting, prodding and support I got was Woooooow!
What do you plan to do with the platform the contest have given you?
To propagate the kingdom of God on Earth in every thing I do.
Where do you intend seeing yourself in the next 5 years?
I should have won a major beauty pageant title, running my various businesses and enjoying marital bliss.
Any Shout-out or final words?
Thank you God, I love you mummy, I love you Daddy, To all my family & friends, who showed up and showed off for me to get here, I say God bless you. I truly appreciate and hope to keep making you all proud. I Love you all.
Follow and Connect with Miss Jane on Instagram @uchejane_e