Meet Miss Esther, Second Runner Up – Face of More 9ja 2019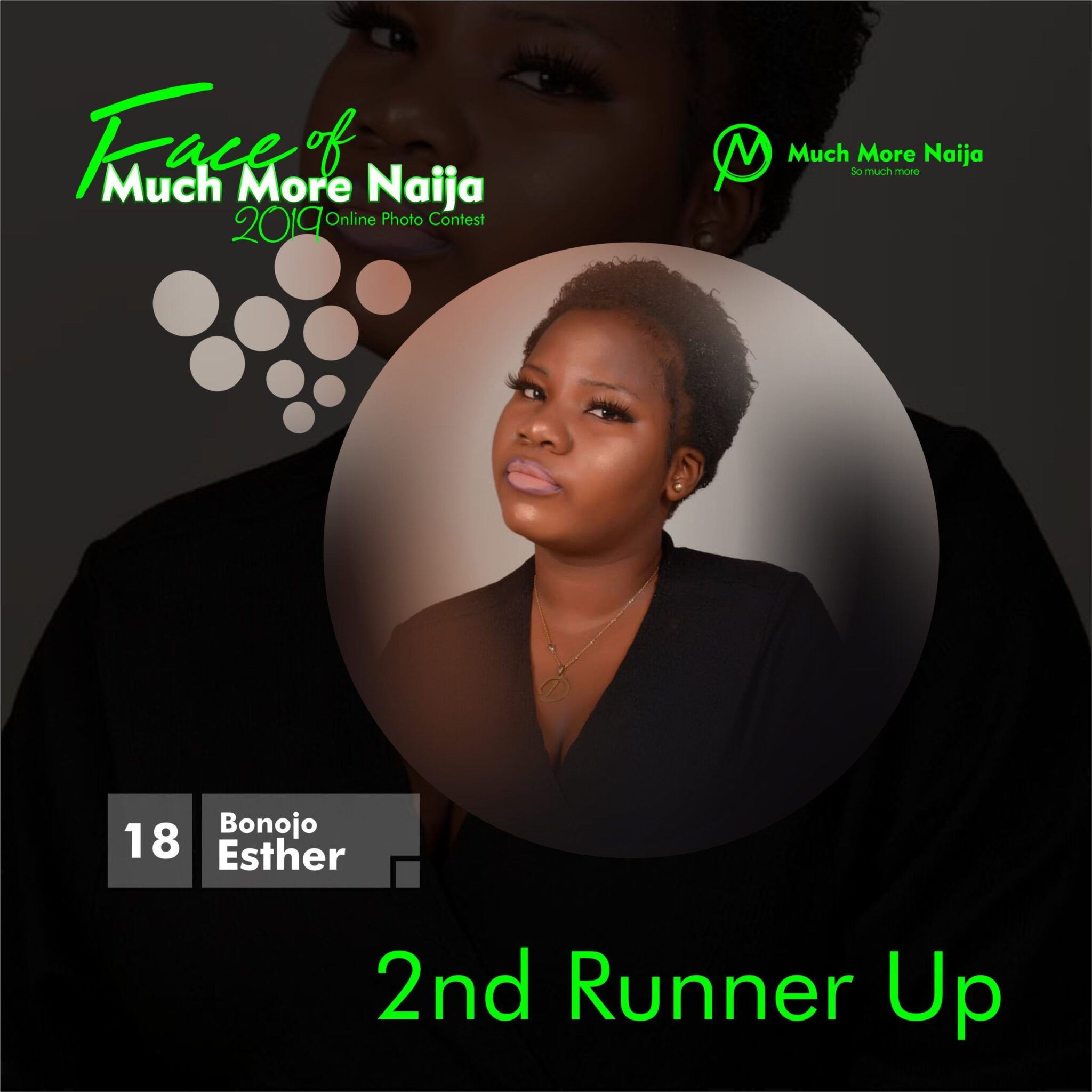 We have here in our midst, the gorgeous Second Runner Up of Face of More 9ja 2019 Online Photo Contest.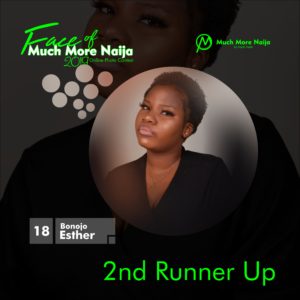 Can we meet you?
Yeah, I'm Esther Boluwatife Bonojo, better known as Dodavah, a 100 level student of the University of Lagos.
Wow, what an awesome personality we have here.
What's your relationship status?
Thank you, I'm single at the moment but not searching.
In your own opinion, do you think Relationships are distractions to students?
Hmm, I think it all depends on the individual. How we're able to manage our time and lives differ, what works for some might not work for others but in my opinion I think we just have to have our priorities straight.
What are your hobbies and interests?
I love writing and meeting people with like minds and taking pictures. I like chatting and singing. Basically, I'm just interested in anything that catches my fancy.
What's your ideology about life?
Life is all encompassing, it's exactly what we make of it but it still manages to surprise us. Life is our strength and weaknesses and the way we handle them.
How did you get to know about the contest?
I got to know about it through a friend that's also in Unilag.
What motivated you to participate in the contest?
Lol, the prizes first, then it was a challenge to me, I'm not the kind of person to solicit for help or go all out and talk to people that I've never met, so it helped me step out of my comfort zone and lastly I love responsibilities so it posed as a good opportunity.
What can you say about the organization of the contest?
The organization was fair and well thought out.
What were your challenges during the contest and how were you able to overcome them?
Uh, getting recurring votes in such length of days. I overcame that by talking to more people, mostly strangers surprisingly.
How do you feel emerging a Runner up?
I'm happy and grateful to everyone that voted but to me being a runner up isn't enough.
What do you plan to do with the fame and popularity the contest have given you?
Uh, get more of it and hopefully build my business plans through it.
What's your Favorite Quote?
"I am not what happened to me, I am what I choose to be"
Where do you intend seeing yourself in the next couple of years?
Hmm, in the next couple of years I see myself fulfilled and successful, to an extent and also happy and proud of how far I would have gone.
Any Shout-out or final words?
My shout-out goes to my mom, she's my biggest cheerleader and then to Ochuko, Miracle, Kibet, Olayinka, Amos Oluwasegun and to everyone else that voted for me and to the people that became my friends and supported me through this contest, I can't thank you enough.
Follow Miss Esther on Instagram @dodiestouch