Exclusive: Meet our January 2021 Model of the Month 1st Runner up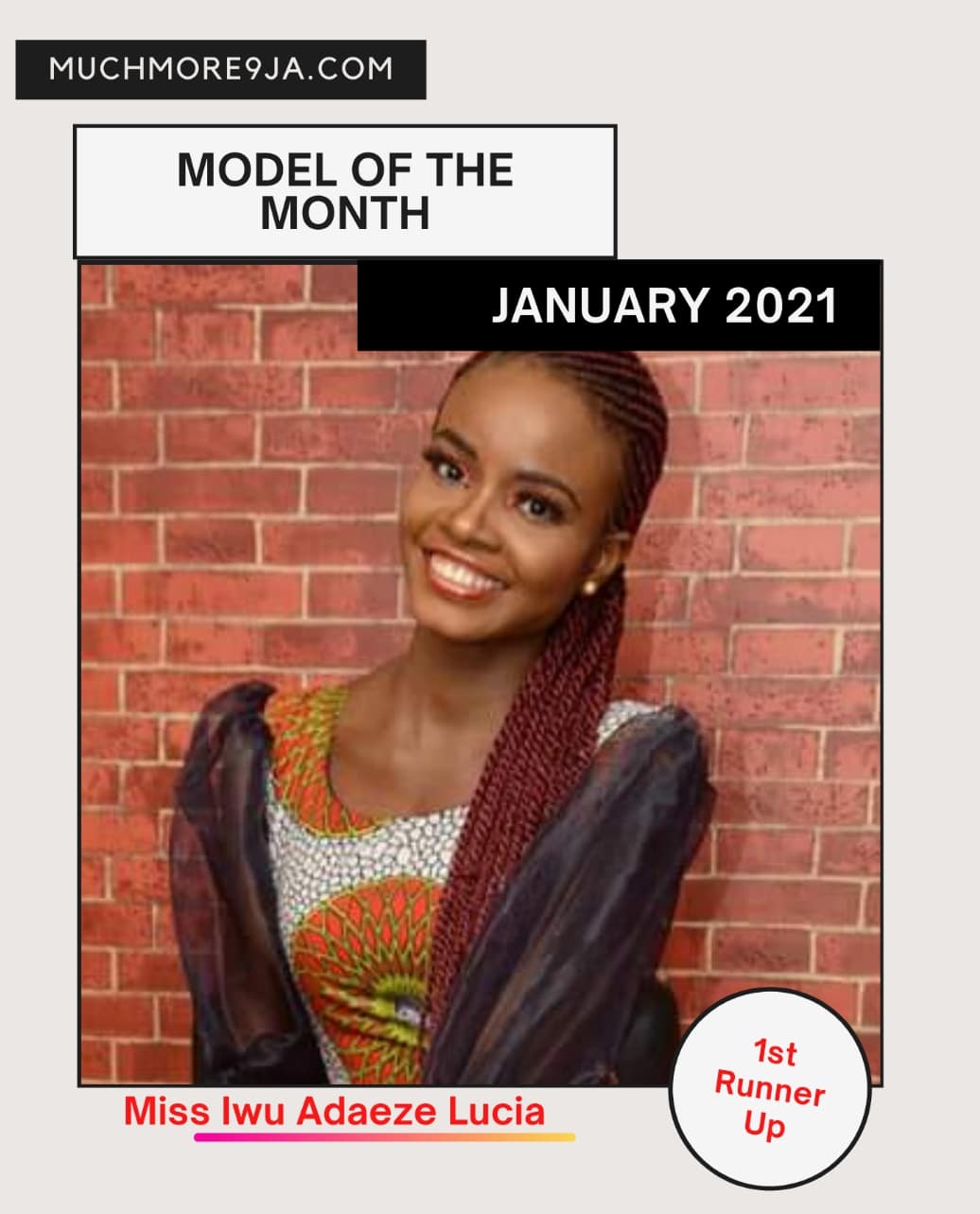 Exclusive Interview with Miss Iwu Adaeze Lucia, our January 2021 Model of the Month Online Contest 1st Runner up.
Congratulations for finishing as 1st Runner at Model of the Month January 2021 Edition.
Please tell us about your awesome personality?
I'm Iwu Adaeze Lucia by name, brought up from the eastern part of Nigeria in Anambra state. I am actually the last child of the family and from Imo State in Aboh Mba Ise Local Government. I had my primary and some part of my secondary education in Anambra State and finished it up in Lagos State. I'm in my twenties.
Wow, Such a great personality we have here! What's your relationship status?
Single
What are your hobbies?
I love cooking, dancing, writing quotes, travelling and meeting new people.
What's your ideology about life?
Life is a teacher itself, we can only see it come to be easy for us only when we learn to understand it by been patient and appreciate it.
Nice one, What was your most memorable experience in 2020?
It was at the beginning of the Coronavirus pandemic, which postponed a lot of activities and led to numerous deaths, closure of schools and putting fear and lockdowns.
Tell us about your experience so far as a model?
My experience as a model has been a challenging one, one of my challenges is providing my wants as a model and also maintaining my looks and style.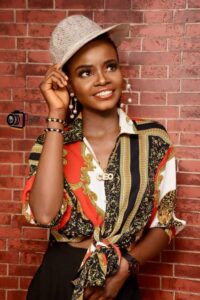 How did you get to know about the contest?
I got to know about the contest on social media through Facebook.
What motivated you to participate in the contest?
What really motivated me to participate in the contest is that I do have a passion for modelling, mostly on when I see a movie concerning a model show. And also I decided to make an attempt in order to experience and gets to know how it feels like to be a model.
What can you say about the organization of the contest?
Well, it was well organized in terms of how it was coordinated. And it was treated equally without any atom of cheats. Always helping to update each step that could be taken at a particular period of time.
What were your challenges during the contest and how were you able to overcome them?
Hmm, My challenges was a story to write about because actually, I was trying to work for both my work and the contest. But I got to realize that I can't handle both important schedules at a time, so I decided to take some few days off from my workplace in enabling to concentrate on one….cos it was becoming unbearable for me. In terms of overcoming my challenges. Firstly, I believed in myself that am going to make it and I decided to work on it buy asking for supports both from my family and friends.
How do you feel emerging the First Runner Up?
Absolutely, I feel overwhelmed, because my efforts and hard work wasn't a waste.
What do you plan to do with the fame and popularity the contest have given you?
I plan on using it to add to my skill purpose and get to help out with helpful advice towards a means of becoming a model. And thanks to More 9ja for the opportunity to have an experience of being a model.
Where do you intend seeing yourself in the next 5 years?
In the next 5 years, I intend to must have made it big, either by being a superstar model/a fashionista.
Any Shout out or final words?
A very big shout out to my family….most especially my sisters, my two awesome cousins, my unique and wonderful friends who really believed in me and proved me wrong when I almost give up..lol
I must admit, I wasn't easy but his"His Grace, I wasn't disgraced 😉."
Thanks, everyone….I love you all.