Exclusive: Meet Miss Gbamowei Cynthia Perekebina – Noble Queen 2020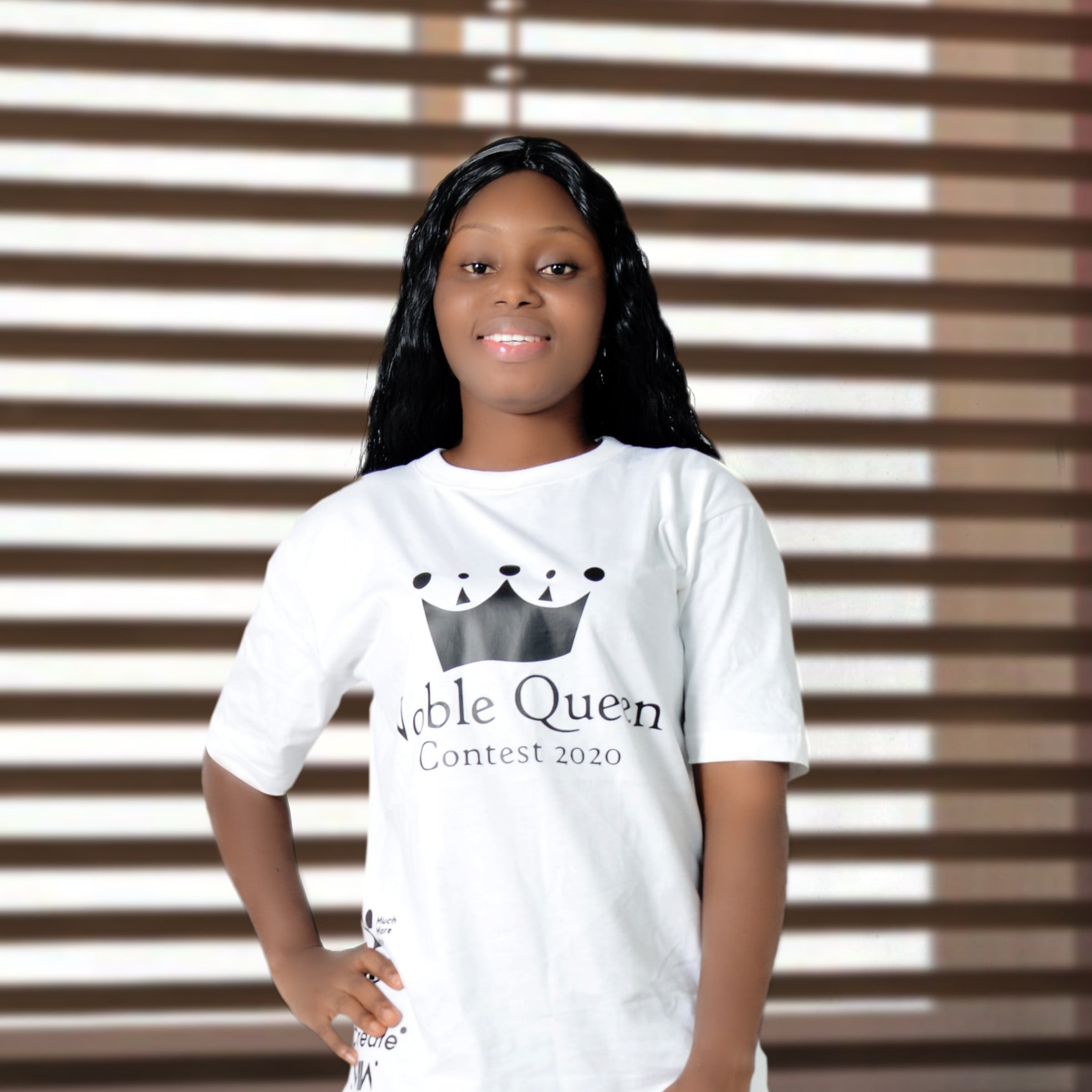 Exclusive Interview with Miss Gbamowei Cynthia Perekebina, Winner of Noble Queen 2020 Online Photo Contest hosted by More 9ja Media!
Congratulation on your well deserved win, Can we meet you?
I am Miss Gbamowei Cynthia Perekebina, from Bayelsa State Ekeremor local government area, a 300level student studying Banking and Finance at Federal University Otuoke, Bayelsa State.
What's your relationship status?
Single
What are your hobbies?
Singing, dancing, cooking and writing.
What's your ideology about Life?
Life without Jesus is nothing.
What are the positive impact of the Covid-19 Pandemic for you?
The positive impact of Covid-19 Pandemic for me is that it has really helped me to discover so many hidden potentials in me while negatively it has brought about some personal issues but it also made me see life differently.
Tell us about your experience so far as a model?
Sincerely speaking it's my first time modeling, so I don't have much experience but so far, it has made me famous, and being treated like a celebrity is a nice experience.
How did you get to know about the contest?
Through social media
What motivated you to participate in the Contest?
I just felt like doing something new in the Pandemic, so I gave it a try.
What can you say about the organization of the Contest?
What I can say about this organization is that they are very good at what they do and they love to bring out the best in a person.
What were your challenges during the Contest and how were you able to overcome them?
My challenges were convincing people to vote for me and even after telling them they delayed to comply and there were so many discouragements from friends, but I overcome all by staying focused and determined.
How do you feel emerging the Winner?
I feel super excited and great.
What do you plan to do with the fame and popularity the contest has given you?
I want to use it to push and encourage those who are shy like me to start showing off the potentials in them to the world.
Where do you intend seeing yourself in the next 5 years?
In the next 5 years, I see myself as a graduate, a successful financial manager of my own personal finance company, a successful business owner of businesses, and transforming lives through gospel music.
Any shout-out or final words?
Yes of course, I want to send a big shout-out and thanks firstly to God Almighty and also to More 9ja Media for this great opportunity to showcase and promote myself.
My gratitude also goes out to everyone who took out their time to vote for me and I want to thank some of my friends who stood by me namely, Apostle Ebubechi, Darlington, Osas, Akelemor Bright, Jenny Rich, etc and to my only family member who stood by me and supported me, Seigha Samson who I call the biggest bro.