Meet Enyo Dinta, Author of Holes Within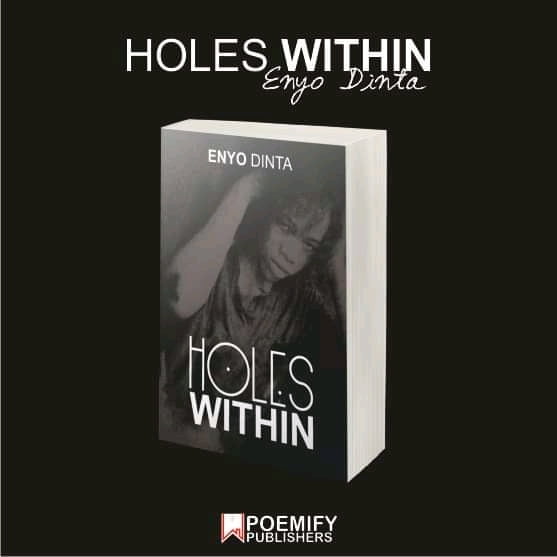 More 9ja Media is here again with another exclusive interview!
We have here in our midst, Enyo Dinta, the author of Holes Within, a Nigerian Undergraduate from Federal University Otuoke.
Let's get to meet her and know more about her new book.
Please can we meet you?
Thank you so much MUCH MORE 9JA MEDIA, I'm glad to be here. My name is Enyo Dinta, and HOLES WITHIN is my first official publication.
You are Welcome Miss Dinta, Please can we know more about your awesome personality?
Uhm, I'm a sensitive person and I enjoy nature and art. I love food and enjoy talking. I also love a good company and I laugh a lot.
What interests you or strikes your fancy?
A lot of things strike my fancy, but I think the ultimate goal is to make money and be happy. I love the media and a lot of things about it. Since I enjoy talking and showing off my face, I will really like to have a media-related career; yes, I'm currently an English and communication studies student. Also, I have my own YouTube channel, "Accounts on the girl Enyo Dinta"; where I post videos of my thoughts through my programs, "YOUsay" and "Dintawrites". Apart from the money to be made from it, it's something I really enjoy doing. Hahaha, but in the end, money must be made.
Wow, what an amazing personality we have here.
How did you begin writing? what inspired your ink?
I started writing a long time ago, I think from when I was in junior secondary, class three. I later stopped after so much discouragement from peers. So, when I got to the senior class, I met some amazing teachers that inspired me to want to start writing again, they were my literature teachers; Mrs. Ejielo, and then Miss. Blessing Ntui.
Much later in 2015, my very close friend Chidozie Victor Nnachor fell in love with some of the poems I did and gave me the opportunity to tag along with him in meeting his long friend Chambers Umezulike, the author of MALCOM. That meeting I would say was the push I needed. From there my drive to write came alive again and I owe it all to Chamber's effortless show of charisma, I felt that if I became a real writer, I could be like him. I started writing again but didn't think of publication. Hahaha, life happens, I met a few other persons and then HOLE WITHIN got a chance to be published. So, I'm finally out of my hiding.
Your story tells so much how one's company can either make or mar an individual.
How did publishing your first book change your process of writing?
I'll say that it changed my person as a whole. I started seeing it like something that had to be done, owing to the fact that the things I wrote in HOLES WITHIN were issues I had battled with for long. I wrote day and night, and unlike before when I just sat and wrote whatever came to my head; for HOLES WITHIN, I actually went out a lot, related with people, and did a few other things, so as to be able to write what's obtainable and relatable to my audience.
What authors do you like to read? What book or books have had a strong influence on you or your writing?
I love good books, but I seldom dwell on the authors. I've also met authors of books I loved a lot, but funnily, I enjoy reading from upcoming authors because there's always something unique about what a lot of people call 'immaturity' in their works.
No author has had an influence on me to the point of my writing style. I love and enjoy their works, but since I'm striving to have my own style and be original; it's just better for me to read content and avoid the sources.
Nice Ideology, Tell us some more about your book and How long it took to write Holes Within?
The inspiration to HOLES WITHIN came naturally by just watching the days go by. Also from my school environment, I saw things I couldn't just talk about for dear of what the country has become, it was better in writing because I could change the words to suit the lies the society enjoyed listening to.
It didn't take so long because I had things to chip in every minute of the day; about six months amidst other busy schedules.
In few words, What's your book all about?
The major theme in HOLES WITHIN is that of self-pity. Dinta was the focal point in the story, everything happened around her. From the gift of a suitor after secondary school to forfeiting her admission into school to knowing Halima to her abduction and near-death incident, and many other incidents that brought people she never thought of into her life. In the end, she was able to resolve those she could while neglecting her own needs. After all, problems never end, the holes are never filled, problems of life keeps coming up; a realization she came about.
Wow, I believe the storyline is what most people out there can relate to. Where or How can our audience get your book?
It's currently on Amazon, Okadabooks and Poemify.
How many unpublished and half-finished books do you have? How soon should your readers expect another book from you?
I have a lot of unfinished stories, and a few others very close to finish. Uhm… I'm not in a hurry to publish another, I'll just observe what's going on and publish a fitting one when needed.
It has been a great time with you, Any last thoughts?
Uhm… I want to thank everyone who has looked out for me and has supported my steps till now, I'm very grateful. Also to More 9ja Media, thanks so much for having me.
We wish you all the very best!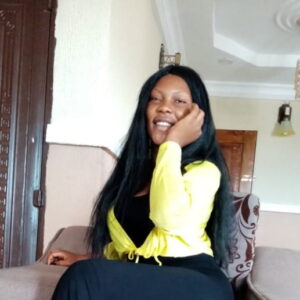 Also to get Holes Within Ebook, Head over to any of the links below to grab your copy now.
Via Okadabooks
Do you also want to be featured in our Exclusive Interviews?
Contact us on Social Media @more9ja or Whatsapp on +2349038281234

More 9ja Media

Promoting Everything 9ja…