Nigeria Campus Awards 2020 Grand Finale Event holds this weekend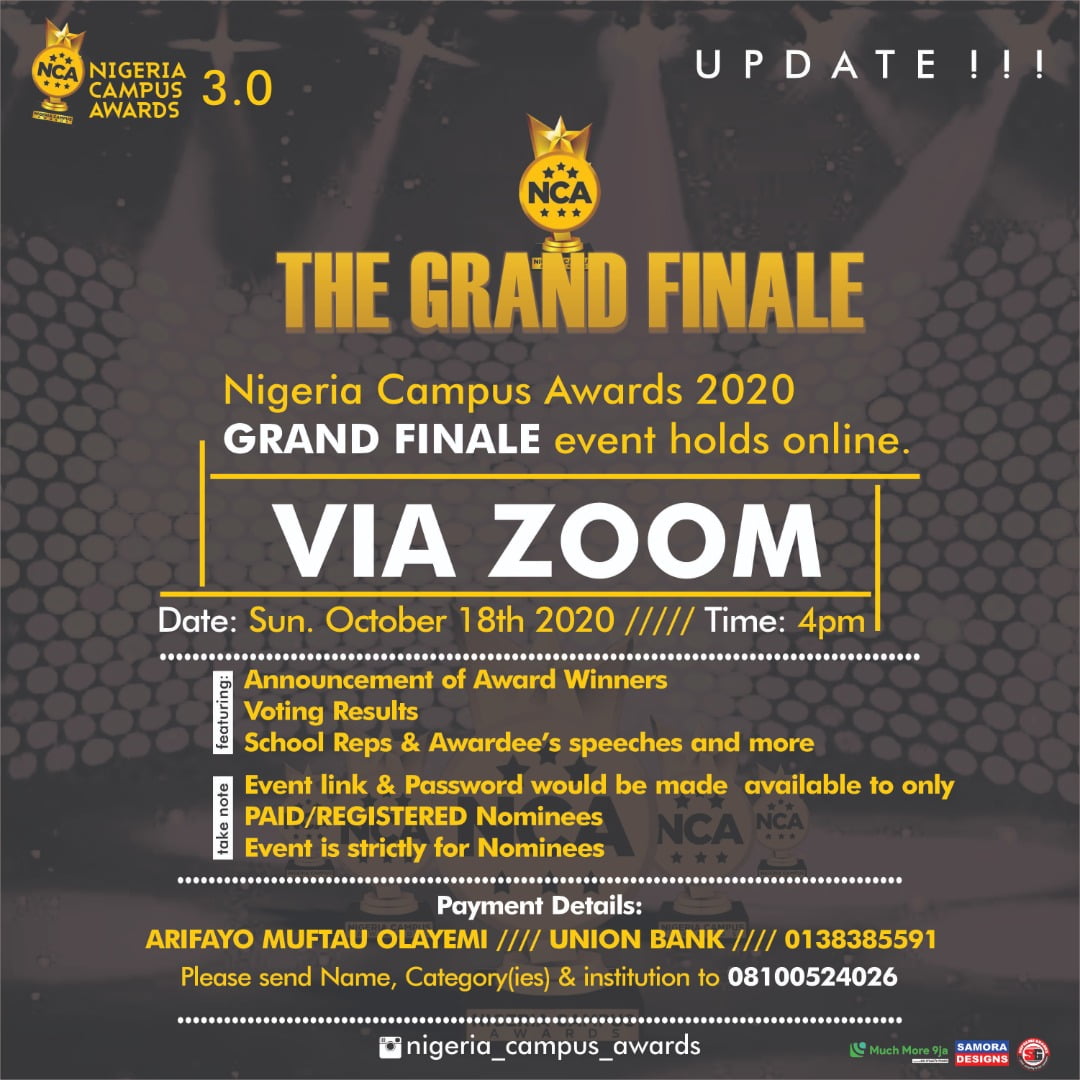 The 2020 Grand Finale of the renowned Nigeria Campus Awards holds online for the first time.
This was unveiled after a majority of the 2020 award nominees preferred an online event over a physical event during an online poll by the organizers.
Speaking with our correspondent, the team leader said he was pleased with the outcome of the poll and glad that the youths being conscious of the global COVID-19 pandemic has opted for a virtual event judging to the fact that since inception the annual award event has been embraced with a massive turnout of youths and students from different institutions and locations in the country.
He also expressed his team's readiness to make the event exceptional and one of a kind in the history of award events while also being positive the event would be a memorable one.
Nigeria Campus Awards 3.0 Event would be held virtually via Zoom the popular event and meeting video conferencing platform featuring the exclusive announcement of the 2020 award winners for both the voting and non-voting categories and speech and remarks from campus reps and awardees.
Date: Sunday, October 18th, 2020
Time: 4pm Prompt
Event link and Password would be made available to registered participants.
Award Plaques for winners would also be shipped to recipients after the event, thereafter exclusive media publicity of winners would begin!
More 9ja Media the official Media Partner of Nigeria Campus Awards is also offering all award recipients exclusive online profiling of their personality and professional achievements.
For registration and enquires, Contact 08100524026, 09038281234.
Also, connect with us on Social Media @nigeria_campus_awards and @more9ja