Exclusive: FULL LIST OF NIGERIA CAMPUS AWARDS 2020 WINNERS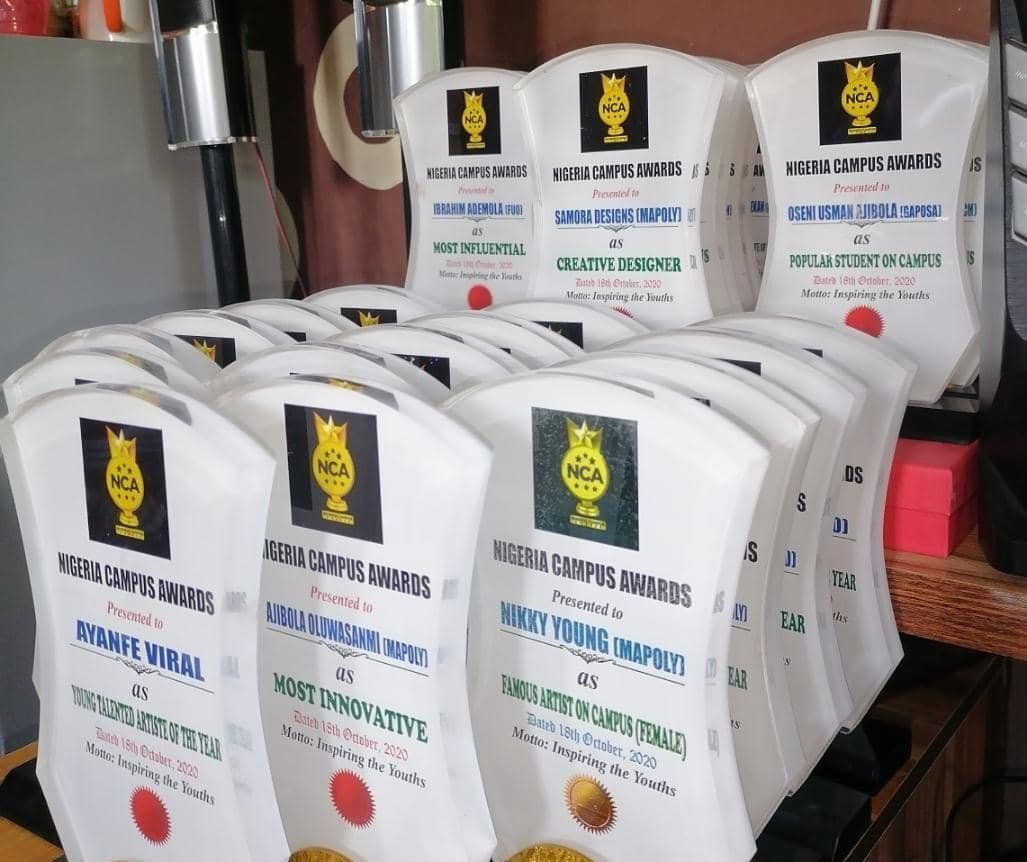 The Third Edition of the Nigeria Campus Awards was held online today (18th October 2020) via Zoom with a host of students and winners present and participating.
The CEO of Nigeria Campus Awards while announcing the winners admonished youths to represent Nigeria and the organization as positive ambassadors in their campus and society at large.
Also speaking some of the winners and participants praised the organizers for organizing the event despise the current challenges in the country and being fair in the award process.
Here's the Full List of Nigeria Campus Awards 2020 Winners from both the voting and special recognition categories
ILORI OLUWATOBILOBA (LASPOTECH) – MOST INTELLIGENT STUDENT
FUO CAMPUS TV (FUO) – ONLINE TV OF THE YEAR
ABDULLAHI SAHEED ADEBAYO (GAPOSA) – POLITICAL ICON ON CAMPUS
SAMORA DESIGNS (MAPOLY) – CREATIVE DESIGNER
SOPITAN TEMILOLUWA HANNAH (GAPOSA) – MOST FASHIONABLE
FRESH_LEKHAS (MAPOLY) – FAST RISING ARTIST ON CAMPUS
PETER OSHO (FUO) – STUDENT ENTREPRENEUR OF THE YEAR
ANIMASHAUN ADEWALE (MC WOLLET) (MAPOLY) – STUDENT COMEDIAN OF THE YEAR
SULAIMON ABDULRASAK LEKAN (MAPOLY) – STUDENT REPRESENTATIVE EXECUTIVE OF THE YEAR
PRINCE E. INNOCENT (FUO) – STUDENT BLOGGER OF THE YEAR
OSENI AFEEZ OLABOYE (GAPOSA) – MR PERSONALITY
OSENI USMAN AJIBOLA (GAPOSA) – POPULAR STUDENT ON CAMPUS
TITILOYE IFEDAPO AYOMIPOSI (MAPOLY) – BIG BOLD AND BEAUTIFUL
ANNIE GOLD (FUO) – FEMALE STUDENT MODEL OF THE YEAR
AJETOMOBI FAVOR ORE (UNI-ABUJA) – EVENT PLANNER OF THE YEAR
DJ ELIANO (FUO) – STUDENT ENTERTAINER OF THE YEAR
MUCH MORE 9JA MEDIA – MOST RESOURCEFUL PARTNERSHIP
CHARITY IKPOME (FUO) – MOST SOCIABLE
KELMONEY (FUO) – BEST RAPPER ON CAMPUS.
IBRAHIM ADEMOLA (FUO) – MOST INFLUENTIAL
AJIBOLA OLUWASANMI (MAPOLY) – MOST INNOVATIVE
ADELEYE TEMITOPE IBUKUN (MAPOLY) – STUDENT PHOTOGRAPHER OF THE YEAR
LAWAL SULIAT ASHABI (LASPOTECH) – BEST USE OF SOCIAL MEDIA
AYANFE VIRAL – YOUNG TALENTED ARTISTE OF THE YEAR
JULIUS IFEANYI AKA MC JAY (FUO) – CREATIVE WRITER ON CAMPUS
AJETOMOBI FAVOUR ORE (UNIABUJA) – ENTERPRISING STUDENT OF THE YEAR
NIKKY YOUNG (MAPOLY) – FAMOUS ARTIST ON CAMPUS (FEMALE)
PETER GBENUOLA (LASPOTECH) – CHARISMATIC LEADER ON CAMPUS
TUBLAZE (FUO) – CAMPUS ARTIST OF THE YEAR
SAMORA DESIGNS (MAPOLY) – CREATIVE STUDENT OF THE YEAR
UKACHUKWU IFUNANYA (FUO) – MISS PERSONALITY
DEE DAVID (FUO) – NEXT RATED ARTIST ON CAMPUS
NIKKY YOUNG (MAPOLY) – POPULAR ARTIST ON CAMPUS
FESIN EBIOLA (FUO) – STUDENT ACTIVIST
ALAUSA SULAIMON OLUWATOBI (LASPOTECH) – STUDENT GRAPHIC DESIGNER OF THE YEAR
NADESTU (FUO) – STUDENT ORGANIZATION OF THE YEAR
AKINYEMI MARVELLOUS (LAUTECH) – STUDENT PR OF THE YEAR
Congratulations to all Awardees!
Upon receipt of award plaques, All winners are to send their personal/professional profile and a quality photo with their award(s) to More 9ja Media for exclusive online profiling.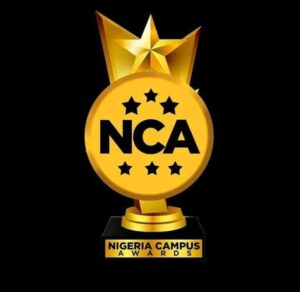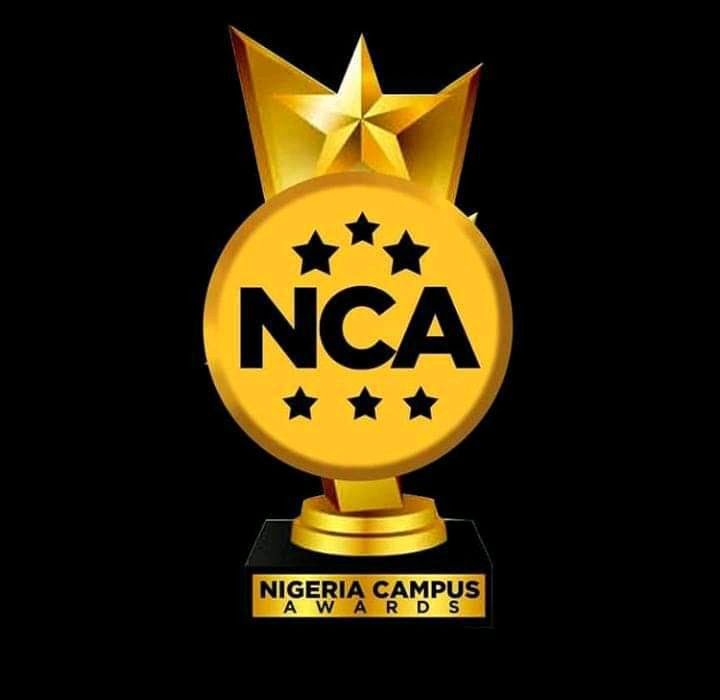 Follow and Connect with Nigeria Campus Awards on Social Media for so much more…