Exclusive: Meet Our Model of the Month, January 2021 Contestants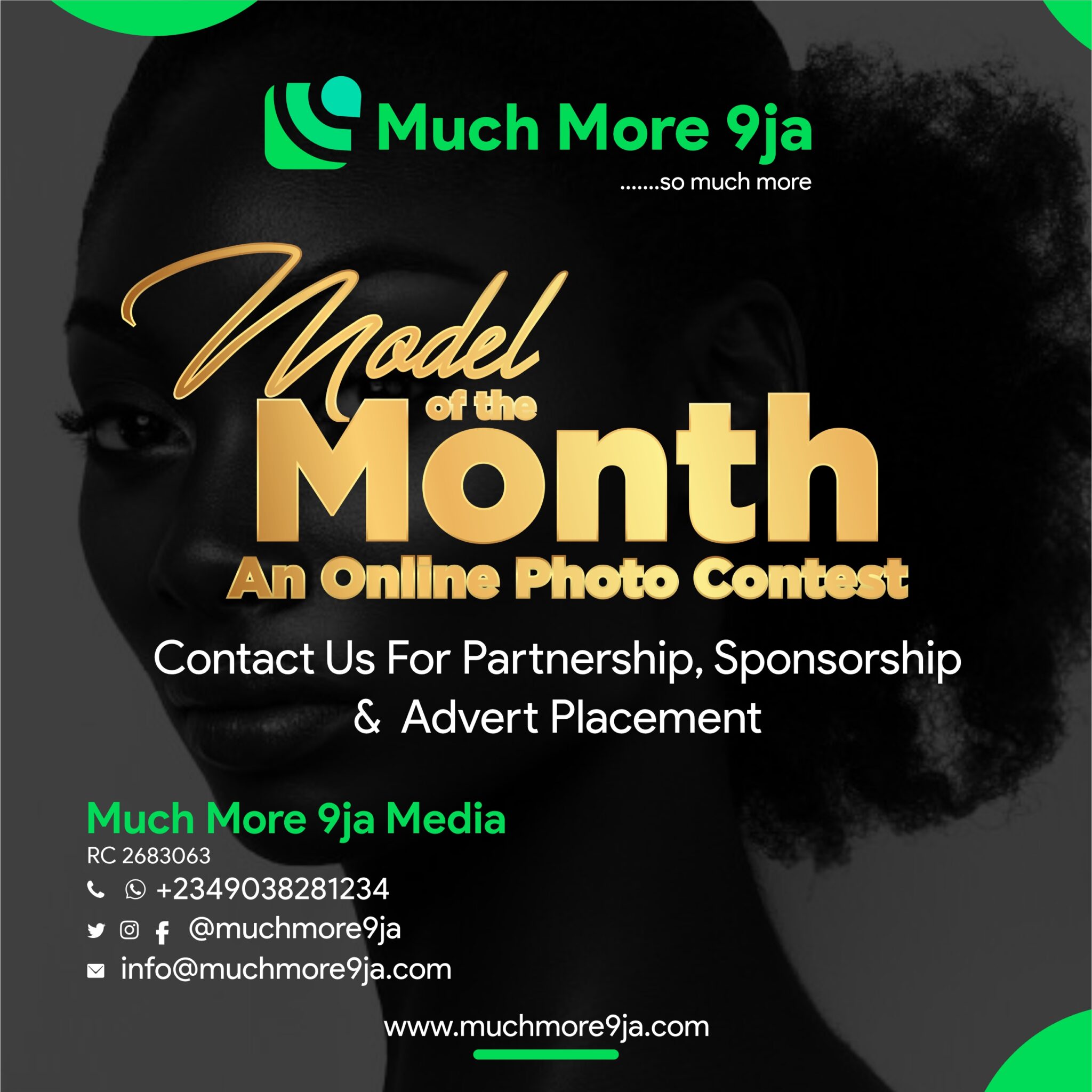 Contestants Info
Contestant 1: Miss Babatunde Boluwatife
Location: Ilorin
IG: Simply Teephe
Achievement: Miss Edidi
Contestant 2: Miss Stella Alheri Maxwell
Location: Yola Town
IG: Mhiz stells
Notable Achievement: None
Contestant 3: Miss Anagbogu Chidimma Maryann
Location: Anambra
IG: chidi.felicity
Achievement: None
Contestant 4: Miss Princess Tiolu
Location: Abuja
IG: Thatgirl_tii
Achievement: Active Model
Contestant 5: Miss Favour Emeh
Location: Port Harcourt
IG: None
Achievement: Miss Press of Government Girls Secondary School Rumuokwuta 2018/2019 session
Contestant 6: Miss Ndianefo Blessing Chinaza
Location: Lagos
IG: daisydaine_
Achievement: None
Contestant 7: Miss Iwu Adaeze Lucia
Location: Lagos
IG: None
Achievement: None
Contestant 8: Miss Amaka Onuoha
Location: Akwa
IG: Amaka843
Achievement: Face of Nigeria Finalist
Contestant 9: Miss Adenike Akindele
Location: Fadeyi
IG: Datijebugal
Achievement: None
Contestant 10: Miss Evelyn Eleboda
Location: Abuja
IG: Mhz_bolanle
Achievement: Federal Polytechnic Nassarawa (FPN) Ambassador 2019
Contestant 11: Miss Uzoigwe Faustina
Location: Enugu
IG: faustinauzoigwe
Achievement: Miss Creativity 2019
Contestant 12: Miss Alexia Vincent
Location: Port Harcourt
IG: alexiavincent24
Achievement: Fashion Agency CEO
Contestant 13: Miss Uba-Ikechukwu Chidimma
Location: Port Harcourt
IG: lon_don660
Achievement: Face model
Contestant 14: Miss Nwankwo Oluebube Mary
Location: Osun state
IG: None
Achievement: None
Contestant 15: Miss Emmanuella Rowland
Location: Aba
IG: Classyellaofficial
Achievement: More 9ja Face of October 2020
Contestant 16: Miss Uche Jane
Location: Lagos
IG: uchejane_e
Achievement: 3rd Place, Miss NYSC, Yobe 2019
Contestant 17: Miss Dave's Mercy Timilehin
Location: Minna
IG: davesmercyt
Achievement: Contest Winner/Beauty Queen
Contestant 18: Miss Akinyemi Adekemisola
Location: Osun
IG: Chemisola_34
Achievement: None
Contestant 19: Miss Rahma Abdulrahim Jaudikijam
Location: Adamawa
IG: Reemarh_official
Achievement: Fashion Brand Owner
Contestant 20: Miss Plangnan Ayuba
Location: Jos
IG: Pela_perrie
Achievement: Aspiring Model
Contest Golden Rule
More 9ja Media is against all forms of cheating or fraudulent activities such as Fake likes and votes. This is strictly a free and fair contest.
Defaulters of this rule would be disqualified.
Contest Schedule
Round 1: Online Voting
Online voting holds on More 9ja Facebook from 4pm on Wednesday, January 13th to 6pm on Sunday, January 17th, 2021.
Round 2: E-Voting
Electronic Paid Voting(N50 per vote) holds from 8am on Monday, January 18th, 2021 to 12 Midnight on Sunday, January 23rd, 2021.
Contest Prizes
Exclusive Cash Prize
Interview
Media Publicity
Exposure
And consolation prizes for outstanding Contestants.
Winners would be announced and rewarded at the close of the Contest.
Good luck to all Contestants!