Update: January 2021 Model of the Month Stage 1 Results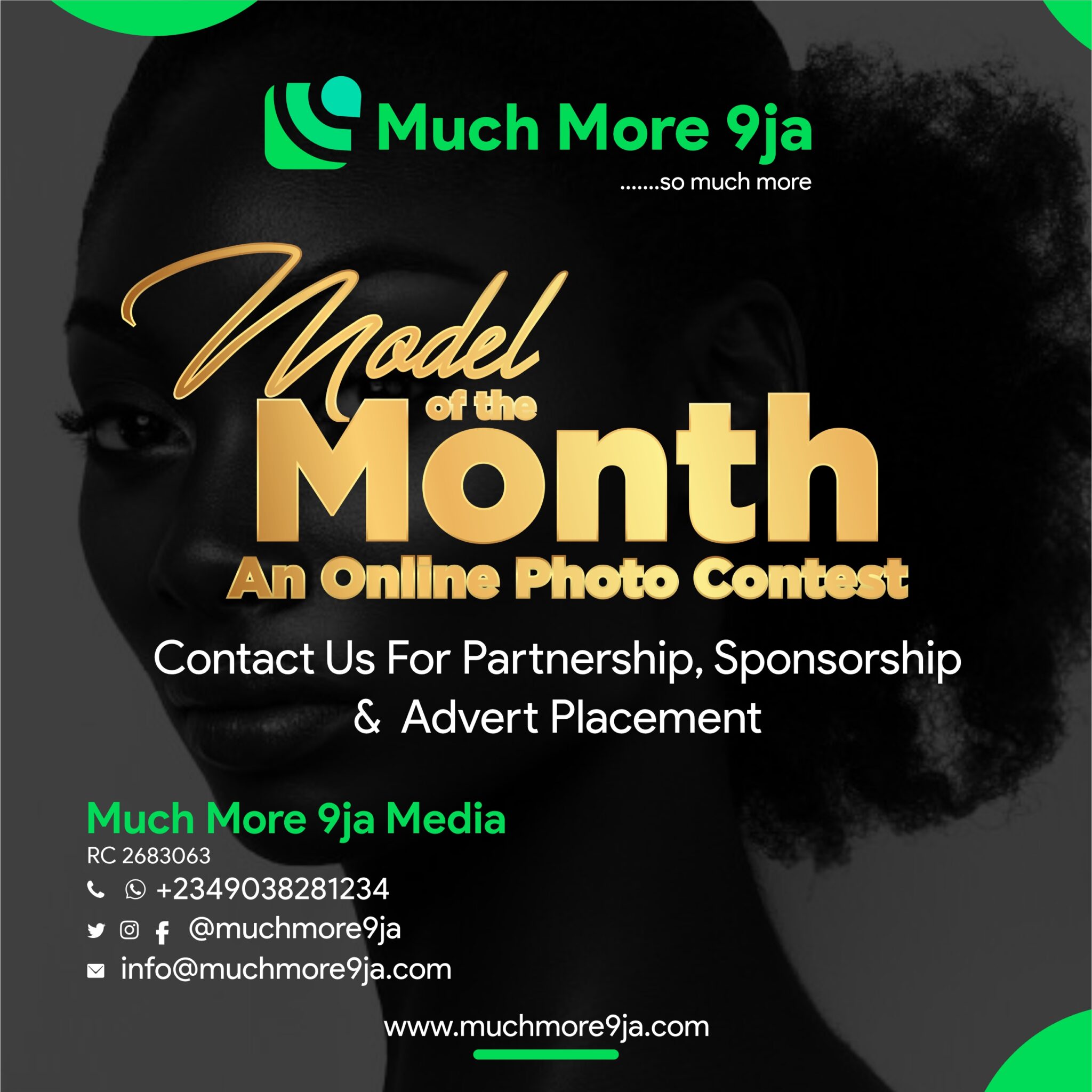 January 2021 Model of the Month Stage 1 Results from Facebook Voting
Contestant 1: Miss Babatunde Boluwatife – 12 Votes
Contestant 2: Miss Stella Alheri Maxwell – 14 Votes
Contestant 3: Miss Anagbogu Chidimma Maryann – 8 Votes
Contestant 4: Miss Princess Tiolu – 13 Votes
Contestant 5: Miss Favour Emeh – 198 Votes
Contestant 6: Miss Ndianefo Blessing Chinaza – 10 Votes
Contestant 7: Miss Iwu Adaeze Lucia – 244 Votes
Contestant 8: Miss Amaka Onuoha – 10 Votes
Contestant 9: Miss Adenike Akindele – 9 Votes
Contestant 10: Miss Evelyn Eleboda – 6 Votes
Contestant 11: Miss Uzoigwe Faustina – 10 Votes
Contestant 12: Miss Alexia Vincent – 5 Votes
Contestant 13: Miss Uba-Ikechukwu Chidimma – 5 Votes
Contestant 14: Miss Nwankwo Oluebube Mary – 4 Votes
Contestant 15: Miss Emmanuella Rowland – 298 Votes
Contestant 16: Miss Uche Jane – 73 Votes
Contestant 17: Miss Dave's Mercy Timilehin – 10 Votes
Contestant 18: Miss Akinyemi Adekemisola – 133 Votes
Contestant 19: Miss Rahma Abdulrahim Jaudikijam – 34 Votes
Contestant 20: Miss Plangnan Ayuba – 20 Votes
Total Votes Cast (All Likes and Reactions on all Contestants Photos) – 1,116 Votes
Congrats to all contestants as you advance to the second stage, Electronic voting begins tomorrow, Get your voting graphics/fliers from our Admin on Whatsapp.
Stage 2/Final Round Schedule:
Begins on Monday, January 18th, 2021 and ends on Sunday, January 23rd, 2021.
Voting is N50 per vote you can vote multiple times and with any amount, for example, N500 equals 10 votes, N1,000 equals 20 votes, N5,000 equals 100 votes, N10,000 equals 200 votes etc.
All payments should be made to MUCH MORE 9JA MEDIA UBA Account provided on Contestants Fliers.
Voters should send their payment proof to the contestant for swift collection and recording.
Good luck to all Contestants!
Follow us on Instagram, Facebook and Twitter @more9ja for so much more…