NCA 2020: Exclusive Profile of Sulaimon Abdulrasak Lekan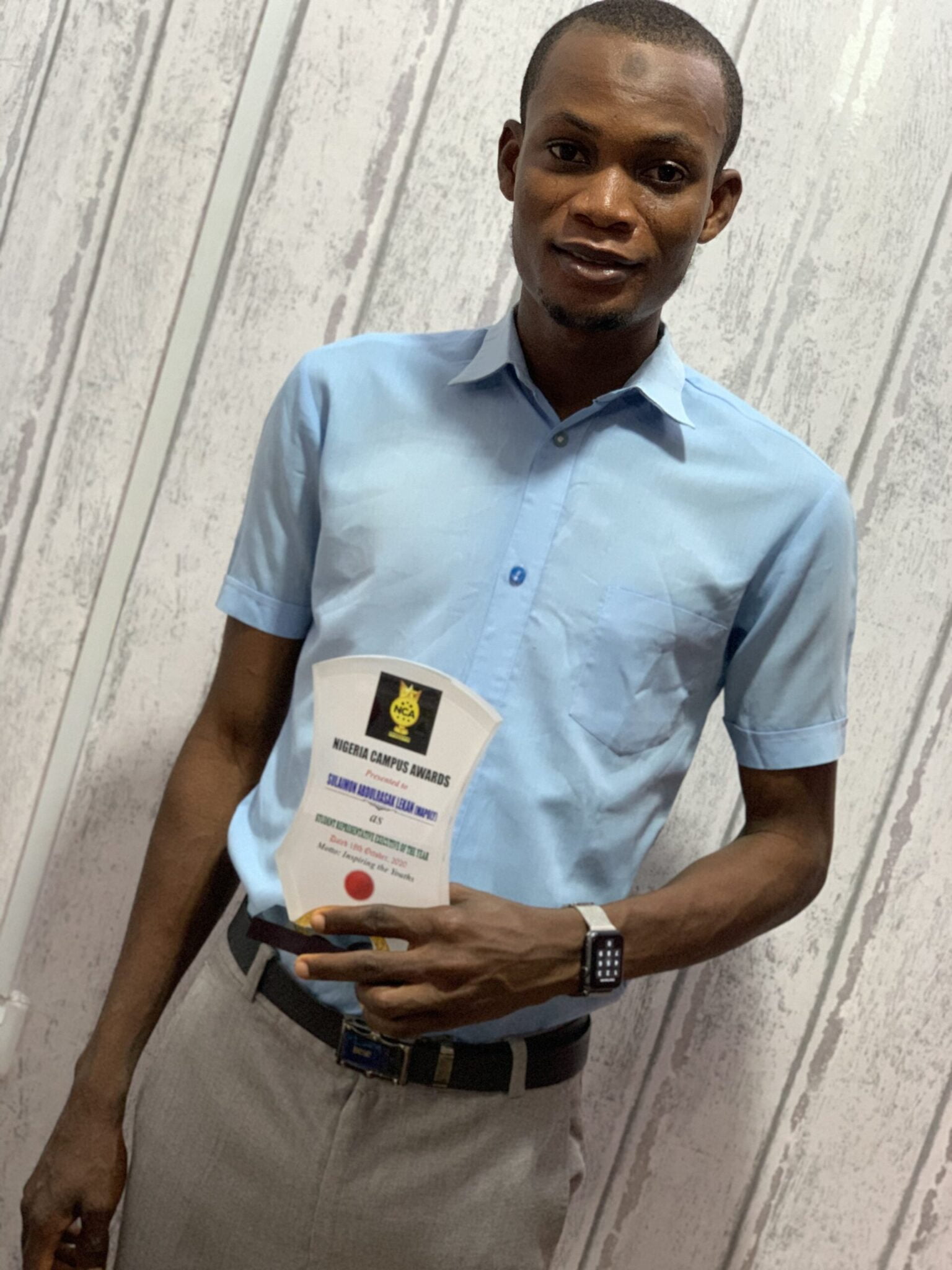 Meet the winner of Nigeria Campus Awards 2020 for Student Representative Executive of The Year
Full Name: Sulaimon Abdulrasak Lekan
Nickname: Alhaji HOC
Marital Status: Single
Religion: Islam
Date of Birth: June 29th 1996
Nationality: Nigeria
State of Origin: Oyo
LGA of Origin: Oyo East
Spoken Languages: Yoruba and English
Current Location: Abeokuta
Educational Background:
Mercilinial Primary School, Ejigbo (2000-2004)
The Pen Muslim School, Ayobo (2004-2009)
The Dawn Muslim (Now Walkway College) Ayobo (2009-2010)
Olorunisola Community Junior High School (2010-2012)
Community Senior High School, Ipaja (2012-2014)
Moshood Abiola Polytechnic, Abeokuta (Marketing) – 2016-2022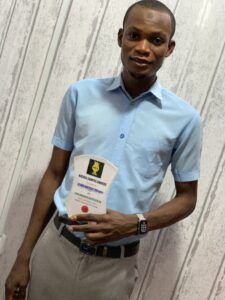 Hobbies/Interests: Doing Exercise and keeping fit.
Ideology about Life: Being Honest is a necessity.
Career Goal/Objective: Lecturer
Role Model: Prof. Kunle Oloyede
Notable Achievements, Endorsements, and Awards:
Best HOC of The Year – NAMS, Mapoly (2016)
Most Active Student Of The Year – NAMS, Mapoly (2017)
IQ Brother Award – IQ Club, Mapoly (2017)
Best Student Representative Executive of The Year – NCA (2018, 2020)
Personal/Professional Skill: Fashion Designing
Social Media/Contact:
Instagram Username: @omo_iya_alhaji
Contact Email: [email protected]
To get featured in our exclusive interviews or Profiles, Contact More 9ja Media via Whatsapp on +2349038281234.