Exclusive: Meet our Face of July 2018 Winner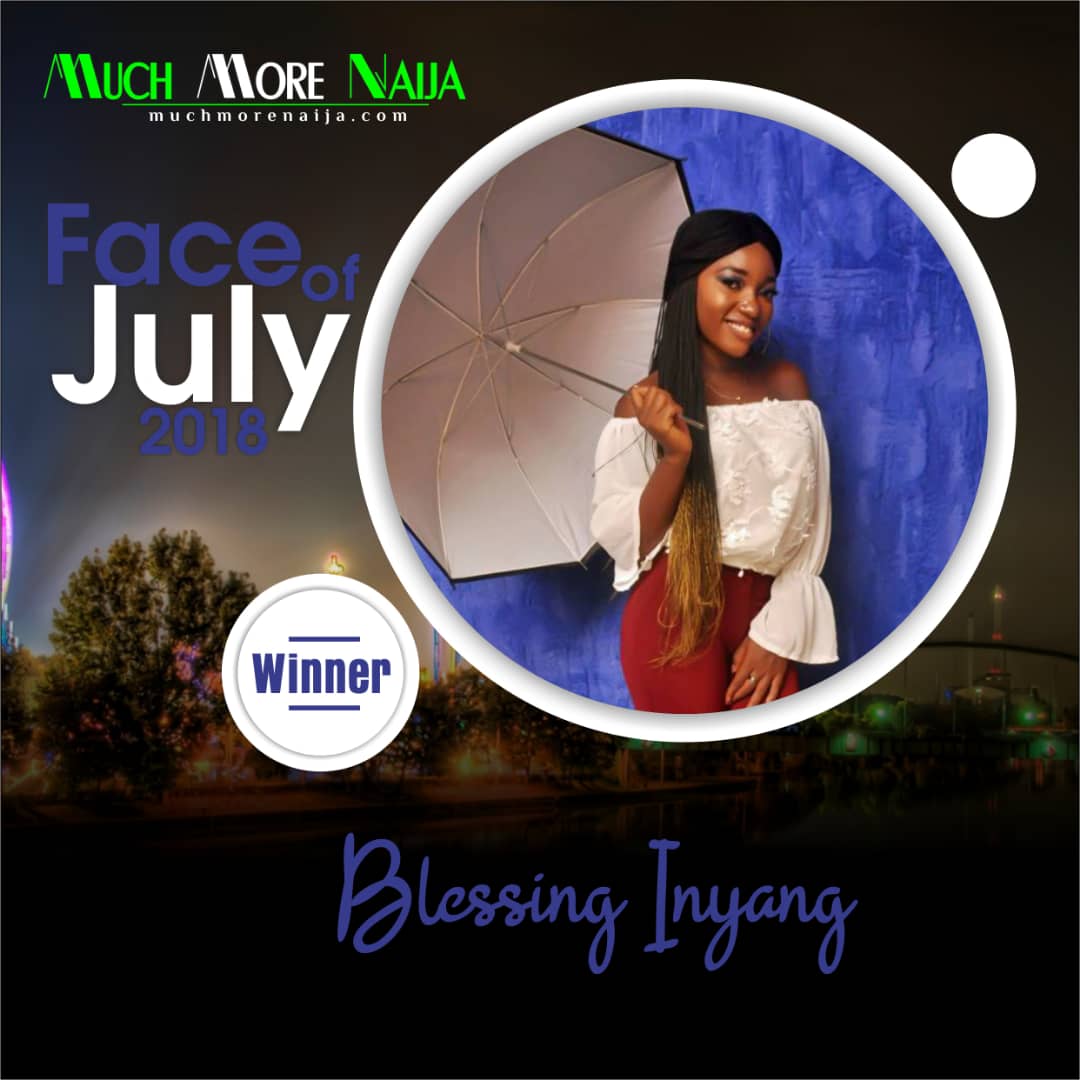 More 9ja conducted her Face of July 2018 contest on our voting page and as usual the contestant with the highest number of votes became our new winner.
Let's meet our Face of July Winner in an Exclusive Interview!
Congratulations for contesting and winning the July 2018 edition of our face of the month contest! Please we would love to know you better, can you tell us about yourself?
My name is Blessing Chrys Inyang, I'm from Ikot Ekpene Local Government Area Akwa Ibom state.
Wow such great personality we have here. What's your Relationship Status?

I'm currently dating.

Thanks for sharing, it's nice to know you don't feel really bad about been single, from your experience, do you think being in a relationship is a distraction and can do more harm than good to undergraduates?
Yes, it's kind of a distraction but it depends on the student.
Our audience will be grateful to learn from your experiences. 
So can you tell us about your ideology about Life, how do you see life?
Life ain't easy at all but to make life easy one need to work hard.
Wow, nice view about Life, we guess life is easy for you and success is always within your  reach with such mindset.
Can you tell  us How or where you intend to see yourself in the Next 6 years?
In six years time, I see my self as a successful young lady, possibly owning a company.
Great dreams, Everything is possible as long you work at them.
What do you Feel about the contest?

Hmm the contest was nice.
How do you feel being the winner?

I'm happy.
Who do you want to send a Shout out to?
My shout goes to my friends, Wisdom, Ekemini, Lilian, Victory and Gideon.
Thanks for your time!

We wish you the best in all your life endeavours.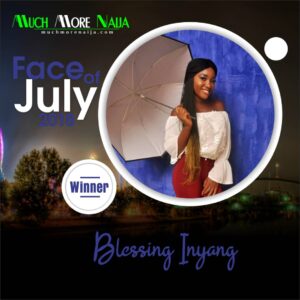 Once again Congratulations Blessing, More 9ja Face of July 2018 Winner!!!