Story: Diamond by Chinenye Judith Jamesmith – Episode 1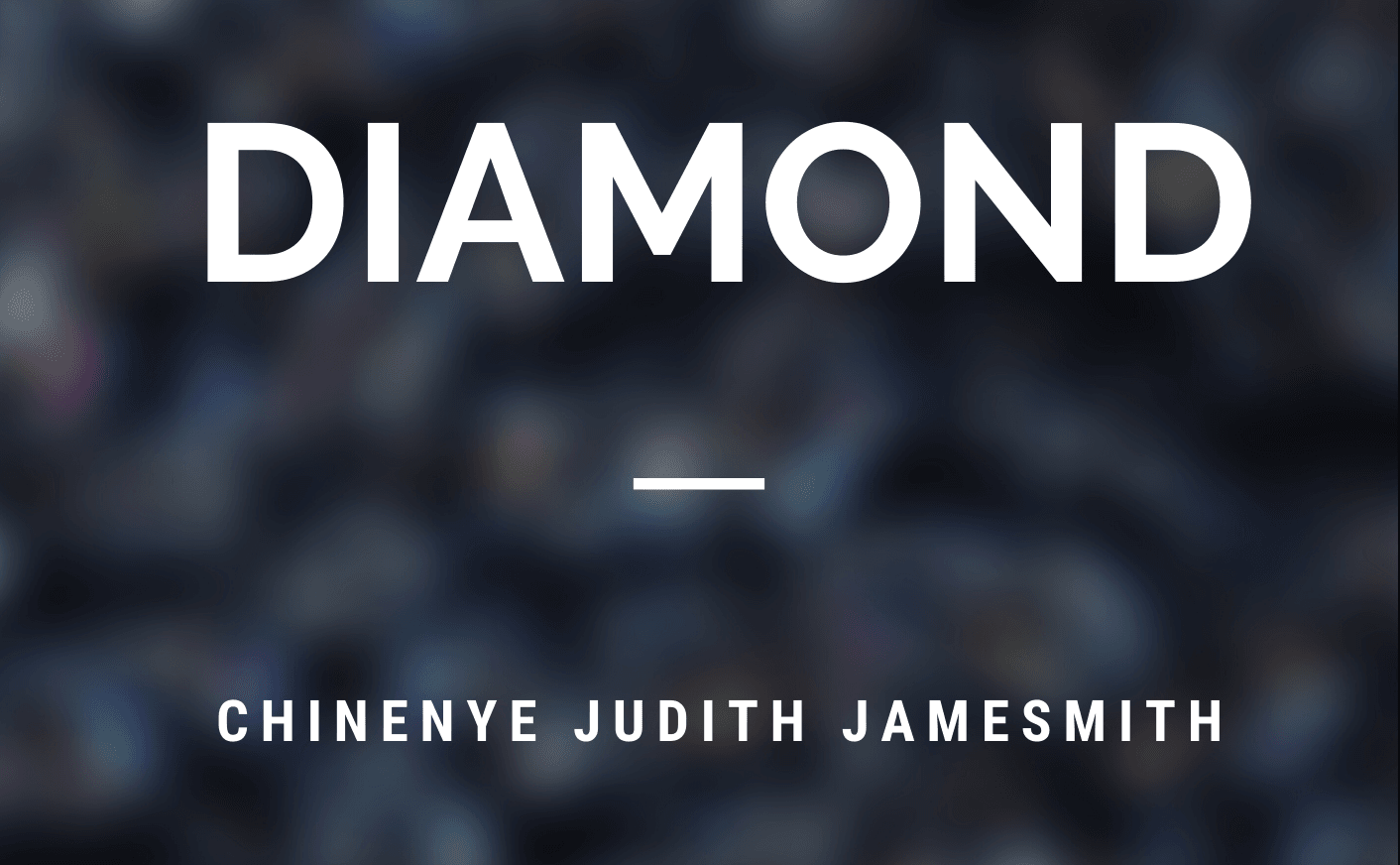 The Union
My name is Diamond Bricks. I am in mid teens.
My story is that of teenage love, love at the time of youthful exuberance, a young girl with so many dreams, I love writing and wish to grow up having a degree in the Arts and Sciences, well don't ask me how.
I was in my senior secondary school when I fell in love or thought I fell in love. Falling in love with Daniel was one of my most amazing ecstasy.
My story is one that talks about how sweet, amazing, thrilling, bitter and hungry love can be. When I fell in love with this guy, he seemed to be my everyday fantasy, I had never thought I would love someone at that time and so when it happened, I was head over heels for him.
Like I said earlier, I love to write, and so everything that happened to me during my love journey, I penned down in my diary.
This all started on the third day of June that particular year, and it all started in Mark Zuckerberg blue app. Daniel and I became friends and chatted heartily.
He was cool, I must say, so I always looked forward to our next chat. I anticipated on when I would see him and I must say, a lot ran through my head and soon enough on the fourteenth, he asked to see me.
I was excited, at last, the long anticipated day has arrived, so I spoke to Paris, who agreed to accompany me. We agreed to go on a Saturday, since I was a student and had Saturdays as my only free days, Paris was in her final year of her Secondary school and Daniel had graduated a year earlier .
Arrangements fully made, we left for Daniel's house, leaving home that day, I had two agendas, choir rehearsals and going to see him.
Many would say I just left home with the aim of seeing Daniel, that's one big lie. At rehearsals, I told Dynasty of my intended visit.
Who is Dynasty?
Dynasty is my friend and sister from another mother, she is more than just friend. She and Paris are both older than I am and we girls are quite fond of each other, and we had each others back.
Wishing me luck, Paris and I left for his place. I was nervous all through the drive there, I rehearsed several lines of introduction.
Paris couldn't help but laugh " You would run mad soon" she said to me but woo madness can wait ooo.
When we got there, she knocked at the gate, few minutes later, the door was opened and standing in front of me was this cute guy, shirts off, pretty muscular body, Oh my God, I imagined running my fingers through them but I had to pinch myself to order.
Daniel on the other hand, just stood and looked shyly at me, blushing real hard and only God knew what ran through his head at that time.
When he finally got himself, he paved way and we went in .The house was big and compound large enough, inside the house was well furnished, his room, wasn't bad too. Well settled, I ran out of the room, leaving them puzzled but I could not explain.
Soon Paris joined me outside demanding an explanation for my actions, " Does that really matter, eh, Paris, I feel like I would enter my skirt, like I feel weird ", I said to her. She asked that I grab some air and follow her inside, " he doesn't bite", she said.
When we got inside, Paris and Daniel started a têtê but all effort to get me be a part was abortive as I wouldn't buldge. I just sat down, smiled, laughed, and giggled at funny comments.
Soon it was time to go home, Paris could stay more but I had to leave to avoid being scolded at home for not coming earlier. Daniel saw us off and that was when I finally had my tongue loosed and I spoke
Getting home, I chatted him up, apologising for my behavior at his place ,he said not to worry, I miss those giggling, smiles and your eyes. We talked about his blushing too.
Approximately thirty eight hours after my visit, Daniel asked me out. It was funny and unexpected. I was surprised too, I wanted to say yes but I was scared too, I told Paris and she said "Follow your heart, Daniel isn't a bad guy, I can vouch for him.
After a long run, I said yes and on the nineteenth of June, my love escapade began.