Story: Diamond by Chinenye Judith Jamesmith – Episode 2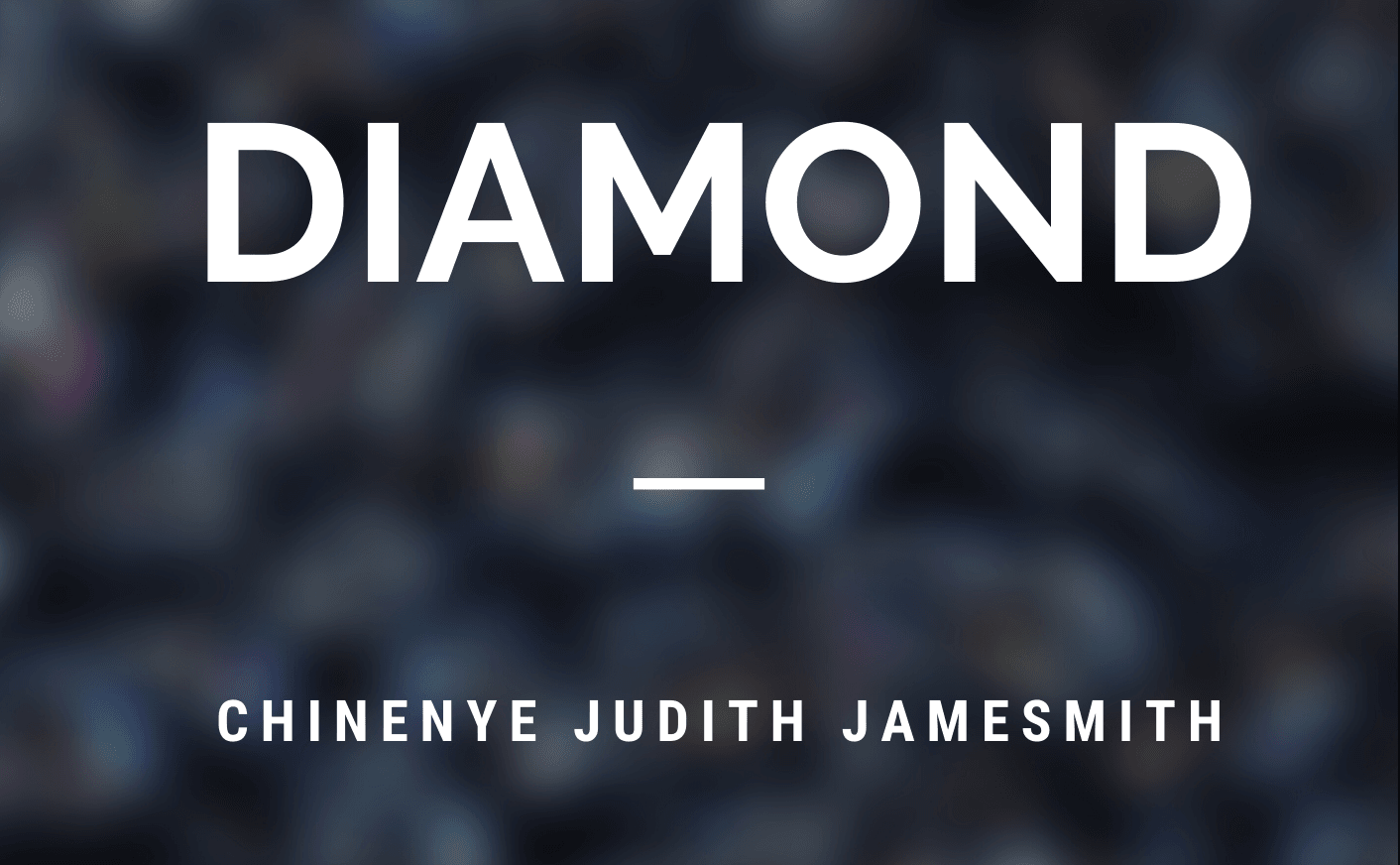 FAMILIES
As I began to soar on the wings of love, there came the good and the bad times. He was an awesome and remarkable being, he was fun, my ecstasy, my fantasy and my dreams.
We were into each other, with each passing day, he gave me reasons to love him and I gave him reasons to do same. I was in love indeed.
Daniel loved me to the fullest and was a source of inspiration and motivation. He never wanted to see me sad or depressed, he was scared of hurting me.
I was young then, very young as I was just 14 and Daniel quite older, he was eighteen. I was fourteen didn't mean I limited my thinking to the fourteen year old that I was, my thinking level was higher, I never wanted to be underestimated because of my age, but my body size spoke too well as I was very smallish in nature but that didn't really matter.
Daniel wasn't bothered but I had my fears of acceptance. How would both parents react when they discover this.
I was so scared of disapproval, critism,and rejection. When I told Daniel, he wasted that it didn't really matter and so I should not bother all, yet I wasn't convinced, Daniel acts like everything is okay even when it's not.
Soon enough, my fears were confirmed, my mom and dad kicked against it, big bro was mad about it. They didn't like the sound of that, dad literally saw him as a distraction, mom and bro saw him as an enemy.
My junior siblings seemed to like him but what did they know, they saw him as just a friend, nothing more. My mom cursed and cursed, swore and threatened. She and bro swore to make life miserable for him.
I didn't tell you about my family, I am the third born of a family of eight, mom and dad inclusive, two elder brothers but as of this time, my immediate elder bro was in the big city, I had a younger sister and two little coconut heads.
Daniel's Family on the other hand, got to know me, welcomed me well and that made me feel loved and accepted.
I didn't get to meet his dad at first because he was rarely at home but I had a lot about him, his strictness and unbearable attitude towards the female folks not that he didn't want a daughter but he disapproved of his boys having anything to do with them.
I wondered if he wanted them to turn gay but he was the father and he wanted the best for his boys. He saw ladies as the downfall of every upcoming successful man forgetting also that we are keys to success at least, there is a saying that behind every successful man, there us a woman or maybe, he never wanted them to end up like biblical Solomon or Samson.
I prayed never to meet him but one day, I finally did and I wished that the ground would open up and swallow me.
Daniel was the first of five children and meeting his siblings was fun. Daniel was average height, cute blonde, intelligent, naughty, quite lazy and loves to sleep but he was still fun and still my Danny.
His mom was beautiful, light-skinned average height, kind hearted, nice, cook and fun to be with, she possessed all this qualities and I loved her.
She was a student in the Nigerian Open University taking an entrepreneurship course.
David, Daniel's immediate Junior brother was light skinned like his mother, tall yes taller than Daniel.
He was funny, handsome and full of life. Kingsley, the third wasn't such an encouraging being or maybe
that's because I never had a chance to have a tete (one on one talk) with him, besides how could I, I never saw him with a smile.
Micheal, the last boy was playful and stubborn and Treasure, the baby of the house was pretty, brown skin girl, smart and troublesome, she was a genius, I loved her. His family was amazing.