Story: Diamond by Chinenye Judith Jamesmith – Episode 3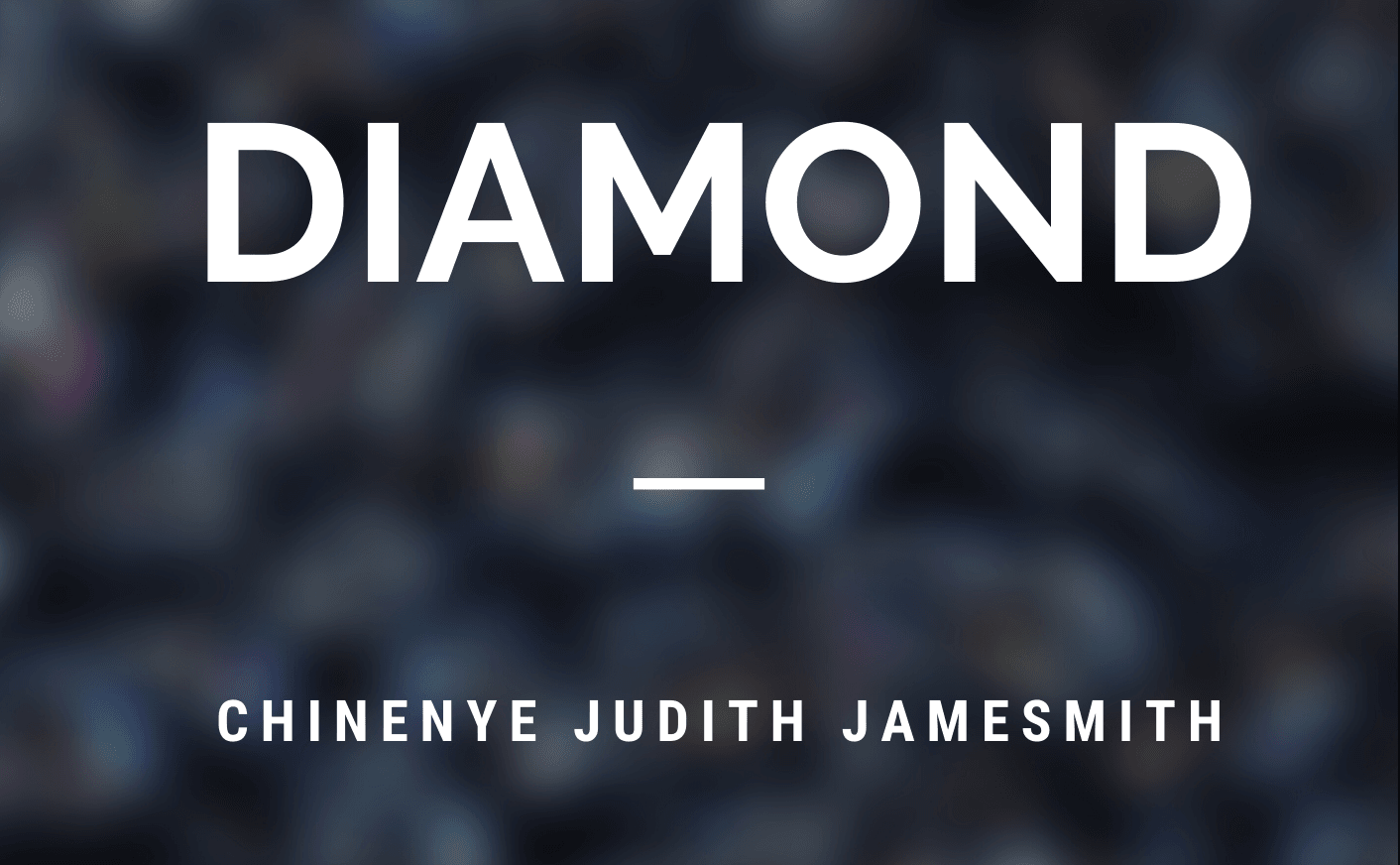 MOTHER: MRS BRICKS
Things went smooth, love was sweet, the feelings were… the feelings were good. I loved him and he loved me too.
I prayed also that our love lasts, that bad occurrence never happened. No one, in a relationship would want to hurt the one he loves, and so was my lot , I never wanted to hurt him, didn't even dream of it.
To lose him would be my worst nightmare, I always hoped and prayed that all things work out in my favor.
We had each others back and that was what really mattered. Since I was going to school, seeing
him were scheduled for Saturdays and we made it worth it, he always encouraged me to read my books and excel.
I always anticipated for Saturdays, that day was always awesome, amazing moments, pillow fights, happy chattering, movies, games, and reviews, he prayed for my success and I prayed for his.
Soon, mother began to nag alot about him. I was confused, she made me feel dejected,
embarrased and even loose self esteem. I didn't know what to do, I loved him and I loved mother too.
One day, mother decided to have a têtê with me. She called me and asked me to sit close to her and I
did, sitting like a sheep ready for slaughter.
I just wondered what she wanted to tell me but I knew I was in for it, God help me.
Diamond, she said to me, what kind of life have you chosen to live, keeping a boyfriend at this age, is
that what is best for you or do u want to ruin your life? mother asked
"No", I muttered.
"If I am talking to you, give me quick response, don't be silent or mutter answers to yourself ".
"No ma", I said aloud.
"Boys are slippery, you cannot hold them, your main aim and sole priority, should be how to make it, be fulfilled and successful, think of how to excel in your life endeavors, what you need now is to bend your head, read your book, make your papers, acquire success, finish well and you would have all this fantasies at your beck and call.
You would then decide whom to and what to choose, think and make something good out of your life, our people say "Ijiji na'anu nndumodu nesö ozu aba na eni, doo owe gi odu, ofu oku zuru onye ima ihe ima ihe, a word is enough for the wise mother concluded.
"Yes ma",
These talks went on and on, if not mum, it's dad, if not dad, it's big brother but I didn't bulge, little did I know that it was for my own good. I was in love, oh, youthful love and it's exuberance.
But the more, I planned to act stiff necked, the more the talks kept coming. I decided to talk it over with Daniel because I felt more like mom hated me, and never wanted me to be happy.
Mum hates me and doesn't care about my happiness, her treatment is unfair and I don't like it, I said to Daniel one day.
"Mum doesn't hate you my dear, she is your mother and wants the best for you" he replied.
"No, I don't like it, she treats me and addresses issues as though I am a kid, I know good and bad and can distinguish both, she should just stop treating me like an outcast" I said to him.
" Treats you like an outcast, how, I don't understand, explain better",
"Babe, she calls me name like witch, says I am possessed, nothing I do pleases her, the
treatment is not funny at all ".
"Are you a witch or are you possessed"?
"What do you mean"
"Just answer me"
"No, I am not possessed or a witch."
"Better, so now listen, don't let those talks get into you, be yourself and be happy, you are the key to your own happiness and no one can hurt you without your permission, you know better the real definition of who you are, so why worry".
His words were a relief. He was just one big motivation and I felt lucky to have him.