Nominations for EDISA Awards 2020 are now open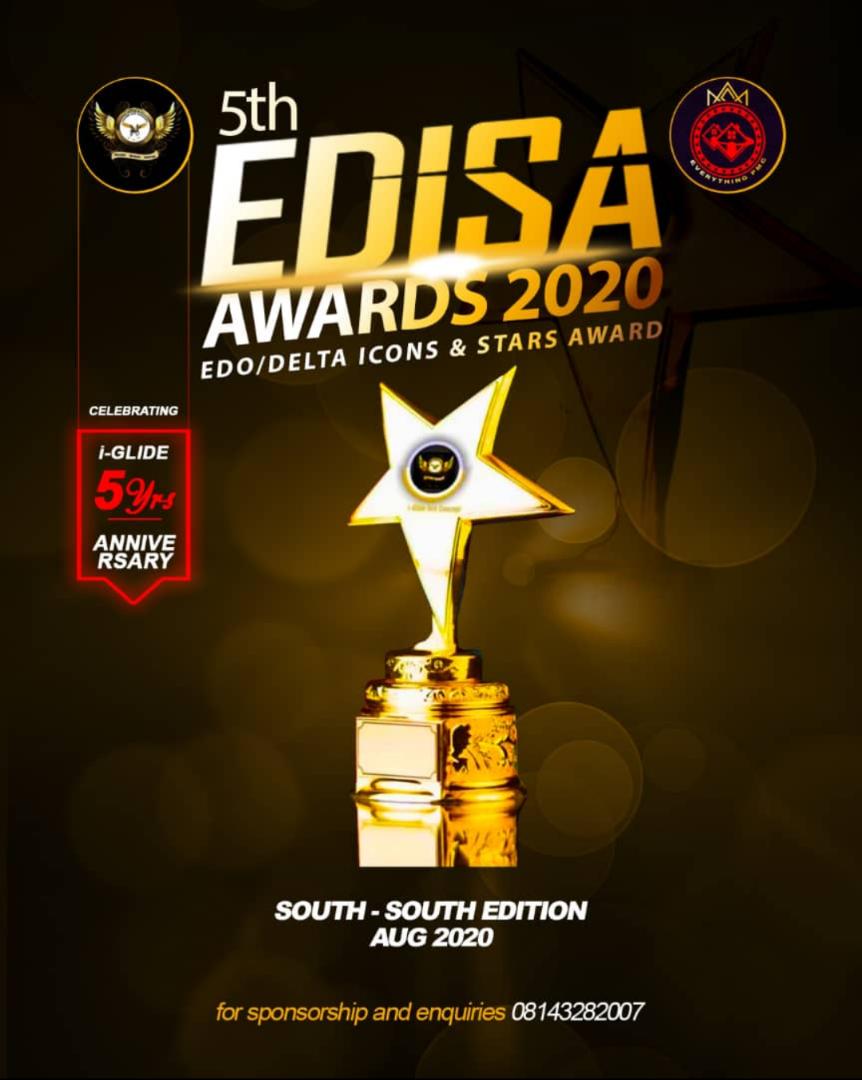 Hurray, nominations for the 5th edition of the prestigious Edo/Delta Icons & Stars Awards (EDISA Awards 2020) is now open for entries.
The South-South Award event hosted by i-Glide Ace Concept is aimed at promoting and appreciating hardworking talents, individuals and organizations within and outside Nigeria.
The awards features both voting and non voting categories otherwise known as Special Recognition Awards.
Special recognition recipients are individuals or organization that are specially selected by Team i-Glide (EDISA Team). They are investigated and observed over time.
Their works are well known in the society. They carry out humanitarian, philanthropic and societal development. They are selected from different works of life.
Whereas, the voting categories involves nomination of personalities by their fans and friends and a vote is conducted over a period of time.
Nominees with the highest votes are announced winners and recognized alongside those in the special recognition categories at EDISA Awards 2020 event scheduled for August 2020.
EDISA Awards 2020 Voting Categories open for nominations are:
Movie Producer of the year
Music producer of the year
Talent/Arts Manager
Movie Director of the year
Best Actor
Best Actress
Best Crew
Revolutionary Artist of the year
Radio Station of the year
TV Station
Male OAP
Female OAP
Most Enterprising Youth
Fashion House of the Year
Best online Comedy Skit (Viewer's Choice)
Comedian of the year
Music Artist of the year
Next-Rated Music Artist
DJ of the Year
Blogger of the year
Gospel Artist of the year
Next-Rated Movie Star
Radio Program of the year
Indigenous Music Artist in Diaspora (Edo)
Indigenous Movie Actor (Edo)
Indigenous Movie Actress (Edo)
Most Anticipated Event of the Year
Most Innovative Governor of the Year
Extraordinary Personality of the Year
Public Service Personality of the Year
Nominations are open till June 15th 2020