Story: Diamond by Chinenye Judith Jamesmith – Prologue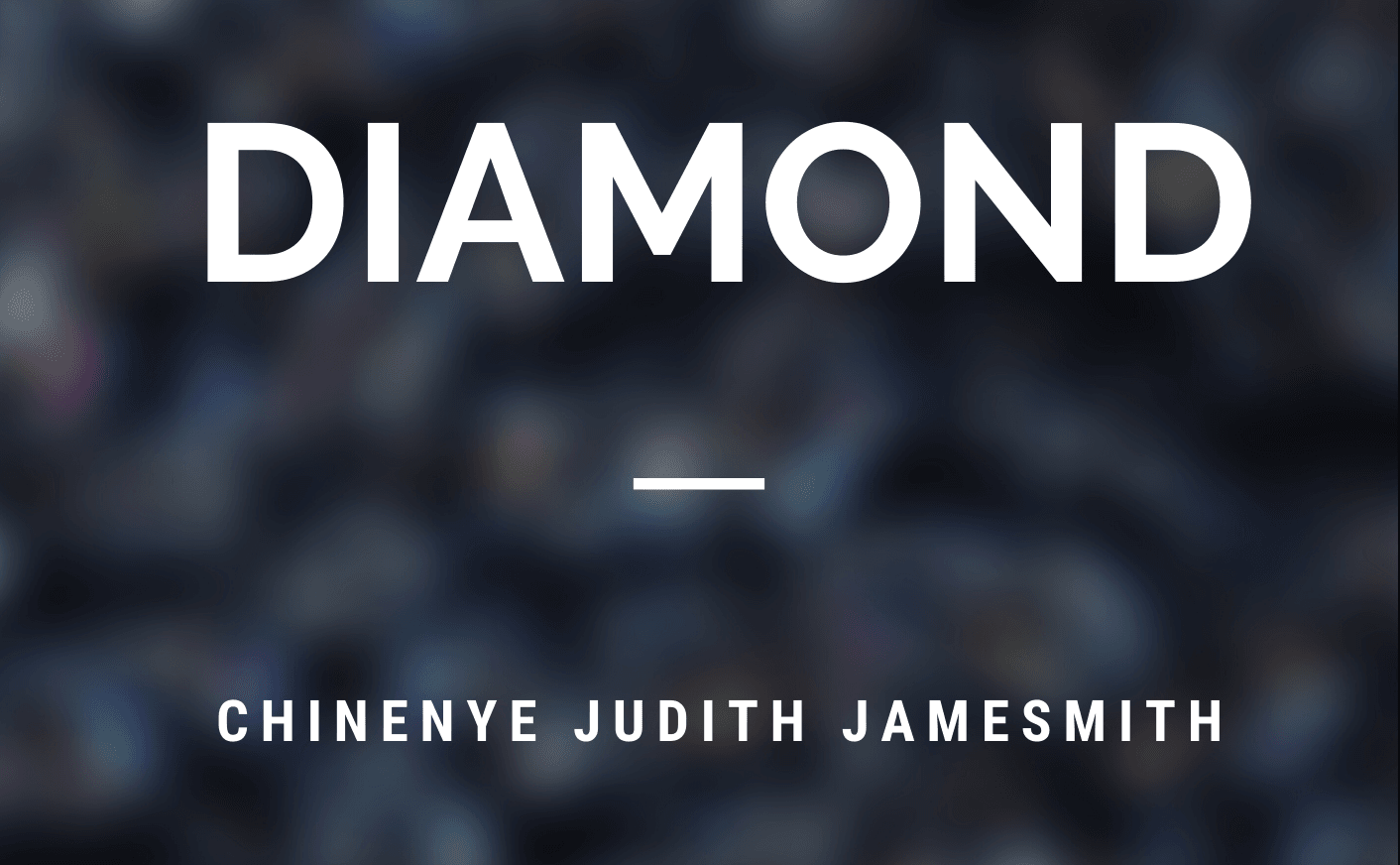 As Diamond sat on her bed and thought, she remembered the good old days when she first met Daniel, her first love and the love of her youth.
They first got in contact on social media during the days when the use of Mark Zuckerberg blue app called facebook was in rampage.
Daniel was a good conversationalist and so was Diamond, therefore getting along wasn't a tough one for them.
They got to know each other better, their hobbies, likes, dislikes and other things of interest.
Daniel was a nice, good and easy going guy and happened to be a friend of Paris, Diamond friend who turned sister.
Daniel in the quest of getting to know her better invited her over. Diamond was nervous about going alone, so she decided to talk to Paris who agreed to go with her.
On the appointed day, both girls left for Daniel's house, Diamond was so nervous all through the drive there. Reaching there, the sight was wow to behold, there he was with shirts off, a pretty muscular structure was there to behold.
How Diamond wished she could run her fingers through but she could not, she had to pinch herself to order, besides she was just meeting this guy for the first time.
Daniel on the other hand ,stood perplexed and shy. He was mute and just blushed. For some minutes, silence lingered in their midst as several thoughts ran through their heads.
It was quite a pretty scene of love at first sight for the both of them.
Consciousness regained, Daniel paved way and they walked in. The building was quite big and the compound spacious, it was large enough to take up eight cars.
Inside the house was well furnished too.
They all walked into his room and sat on the available chairs, suddenly, Diamond sprang to her feet and ran outside, leaving Daniel and Paris puzzled.
Paris followed her to inquire the reason for her action and all she could say was she needed to put herself together and at least grab some air.
After much persuasion from Paris, the two girls walked in. Paris and Daniel got into a conversation but all effort to get her be a part seemed futile, she just sat, smiled , giggled and laughed at funny comments and Daniel couldn't help but stare .
When it was time to go home, Daniel saw them off and that was when Diamond finally spoke. As soon as she got home, she chatted him up, apologising for her attitude and explained that she was shy and nervous.
He replied asking her not to worry that he understood, also stating that he missed her, her beautiful face, smile, the way she laughed, giggled and even her eyes.
The duo soon became fond of each other and sooner than expected, they started dating.
A new chapter of love was opened for them. Love was sweet, things were going smooth, keeping each others company was the best moments for the both of them.
Although distance was a barrier, it still served a great deal for them because when they finally get to see each other, the moments were smooth, sweet, romance filled the air, happiness thrilled, joy flooded the spirit, the moments were just so amazing.
Family soon became a barrier as Diamond's family didn't approve of the relationship, but the two still believed in their love, they believed that when two hearts are joined together in love, they become one, they trusted in their love and believed that together, they would overcome all odds and sooner or later, all would be over.
On and on, they went, hands in hands, they journeyed through love land, step by step the castle of their love was built. Anyone who knew them never thought of a split happening, but there she was on her bed, thinking and reminiscing on the jolly good days.
Going back the days of love newly found, she wondered and thought to herself what would become of her if she looses him," hah mogbe ooo, I am finished, I would die", she thought aloud.
She remembered their first kiss, the feeling of being loved and wanted by someone. It all happened while on transit, ten days to his birthday, swift and unexpectedly.
Her head was spinning, she never wanted to believe that she was loosing him, how heartless would life seem to her if it's going to take the one thing, she most cherished.
She cried, prayed and begged for it not to happen for it not to become her lot, how meaningless she thought her life would be.
As she thought, tears rolled down her cheeks as several thoughts kept running through her mind, she tried to fight back her thoughts, to shut it out, shut out the feeling that Daniel had left her or was leaving her, oh, she screamed at herself as she thought her world was falling apart. Songs were the only thing that calmed her spirit.