Exclusive: Meet Miss Kaweng Nora Benjamin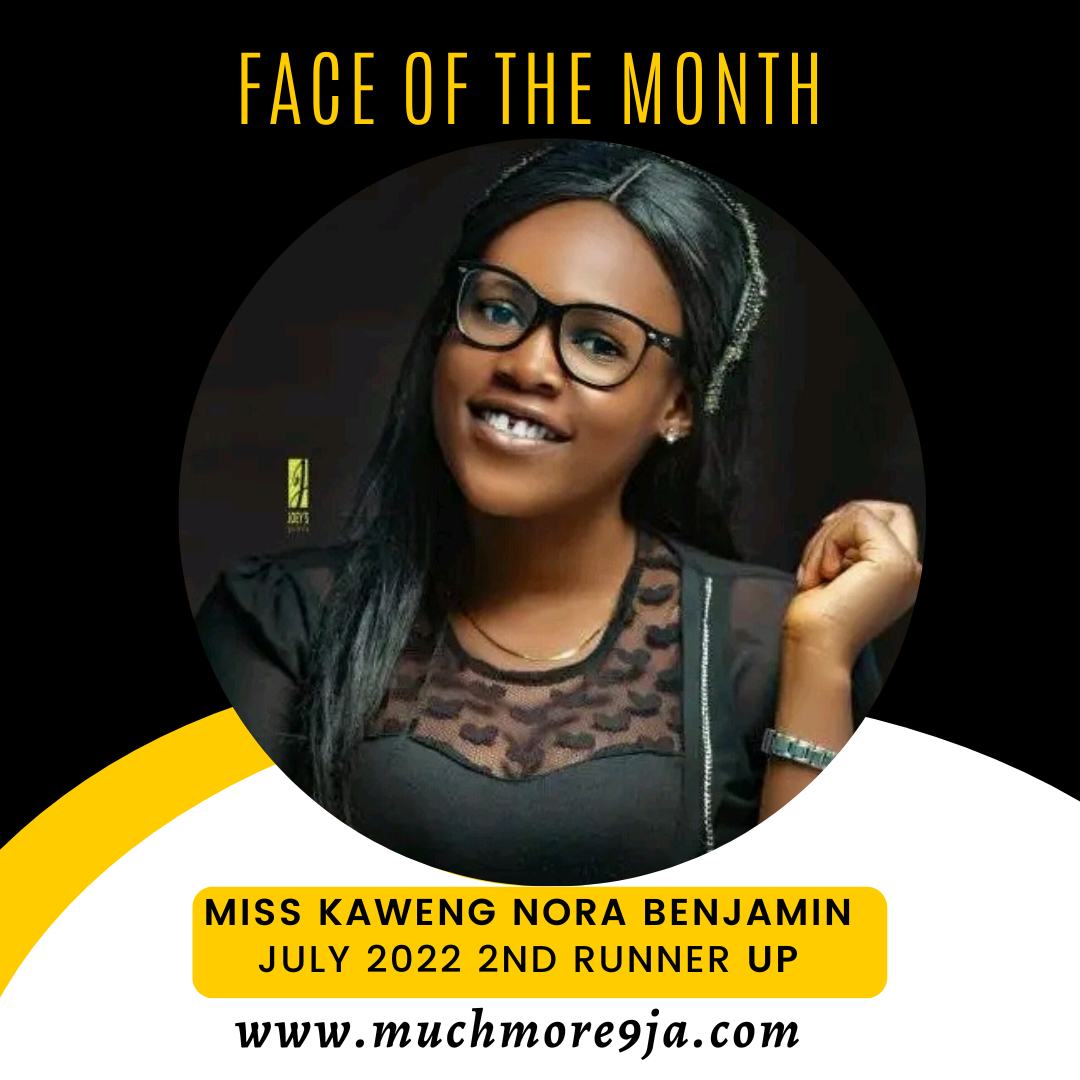 Meet Miss Kaweng Nora Benjamin, our July 2022 Face of the Month 2nd Runner Up in an exclusive interview.
Congrats on winning our Contest, Please can you tell us about yourself?
My Name is Kaweng Nora Benjamin, I am from plateau state, Berom by tribe, a student of Joint Professional Training and Support, International Institute.
What's your relationship status?
I am single.
What are your hobbies and Interests?
My hobbies are singing, sleeping, and eating.
My interests hmm, I want to be a model, a well-known person worldwide.
What's your ideology about life?
Living a simple life.
Besides modelling, what else have you been into?
Support
Wow, that's lovely. How did you get to know about the contest?
Through the Brand Ambassador.
What motivated you to participate in the contest?
I want to be a model.
What can you say about the organization of the contest?
The organization is doing well I want to say keep it up.
How do you feel emerging as the 2nd runner-up?
I feel bad.
Besides this contest, which other contests have you performed well or won?
Berom contest (zere)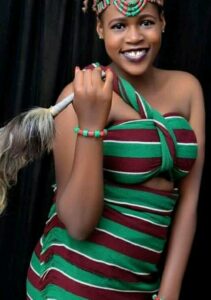 How would you describe your modelling journey so far?
I have not gone far, just started.
What do you plan to do with the fame and popularity our contest has given you?
I want people to know me all over the world.
What would you describe as your best and worst moments so far this year?
My Worst moment, I feel is the contest, Best moment, someone sent me money more than I was expecting.
Where do you intend to see yourself in the next five years?
A model well non all over the world, done with school by then.
Any Shout-out or final words?
Shout out to all the people that voted for me I want to say thank you all, to More 9ja keep up the good work.