Meet our January 2021 Model of the Month 2nd Runner up
Exclusive Profile of Miss Favour Emeh, our January 2021 Model of the Month Online Contest 2nd Runner up.
Full Name: Emeh Favour
Nickname: Modella
Family background:
From the Emehs family of Abia State, Bende L.G.A
Marital status: Single
Religious Belief: Christianity
Birthday: 3rd June
State of Origin: Abia State
Current location: Port Harcourt
Educational Level: Undergraduate
Previous Achievement: Miss Press 2018/2019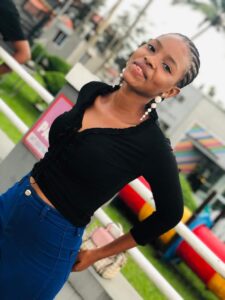 Hobbies/Interests: Dancing and writing
Ideology about life: No excuse to failure.
Favorite Quote: "Nature drives but we can decide to give direction"
Mentor: Mrs Sota Soki
Career goal: Economist
Best friend: Okechukwu Chinonso Bethel
Favourite meal: Eba and egusi soup
Favorite colour(s): white and black
Ideal spouse: God fearing, intelligent, has human compassion, loving to me and humanity.
Personal Quote: We all can be heroes.