Celebrating Six Years of NCYA: Highlights from the Educational Orientation Program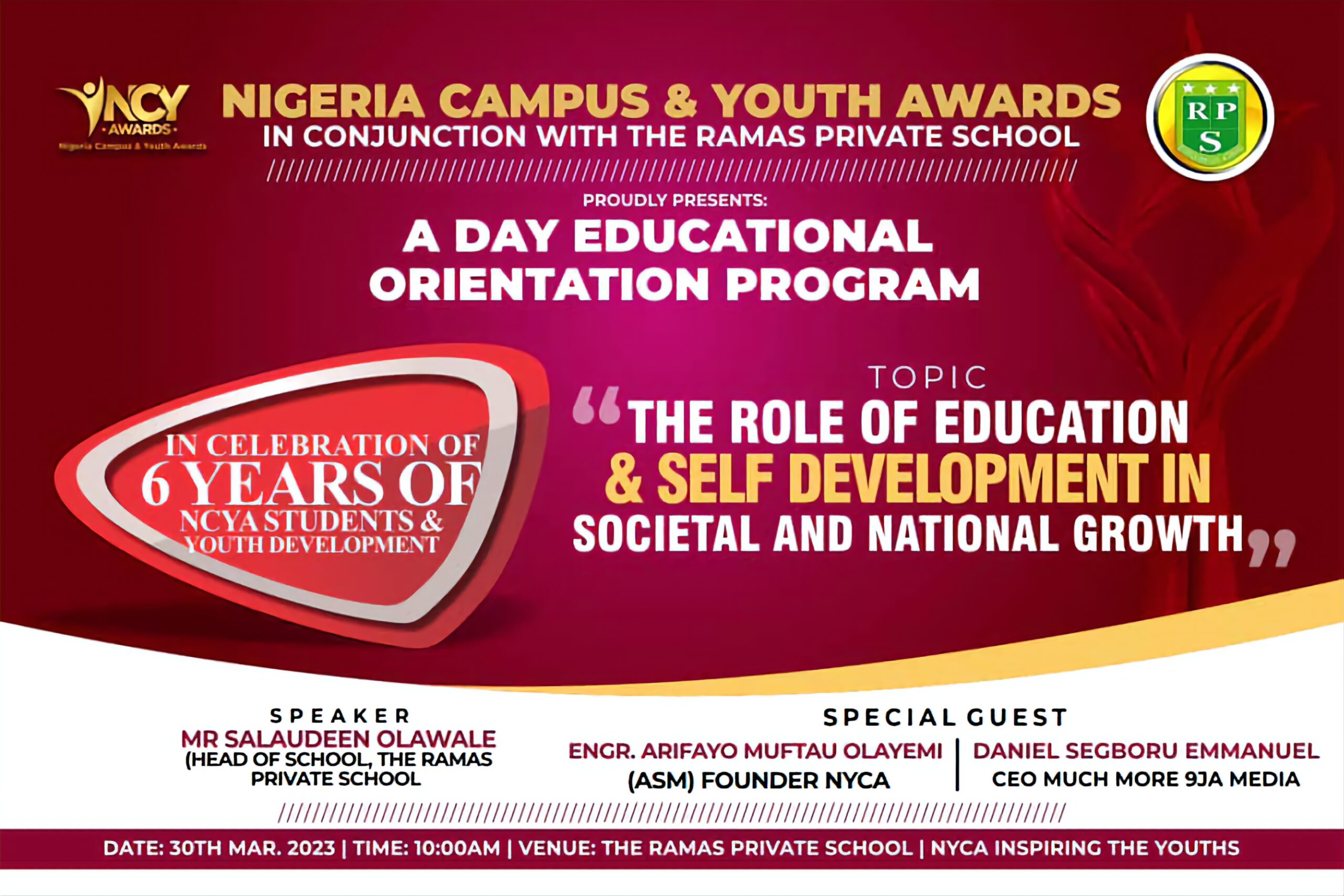 The Nigeria Campus & Youth Awards (NCYA), in conjunction with The Ramas Private School, Ogun State, recently hosted an educational orientation program in celebration of six years of student and youth development.
The theme of the event was "The Role of Education and Self Development in Societal and National Growth." The event aimed to inspire and educate students and youths on the importance of education and self-development in their personal lives, as well as in the growth and development of their society and nation. The event also serves as a reminder of the critical role of education in personal, societal, and national growth.
The event featured speeches from distinguished guests, including the chairman of the day, Mr. Iwuoha Oliver Chinedu, the chairman of the school, Chief Rahmon Alade Salau, and the the Head of School, Mr. Salaudeen Olawale Habeeb. Each speaker emphasized the importance of education and self-development in achieving personal, societal, and national growth. They also encouraged parents to recognize the value of education in the economy and to ensure their children are educated.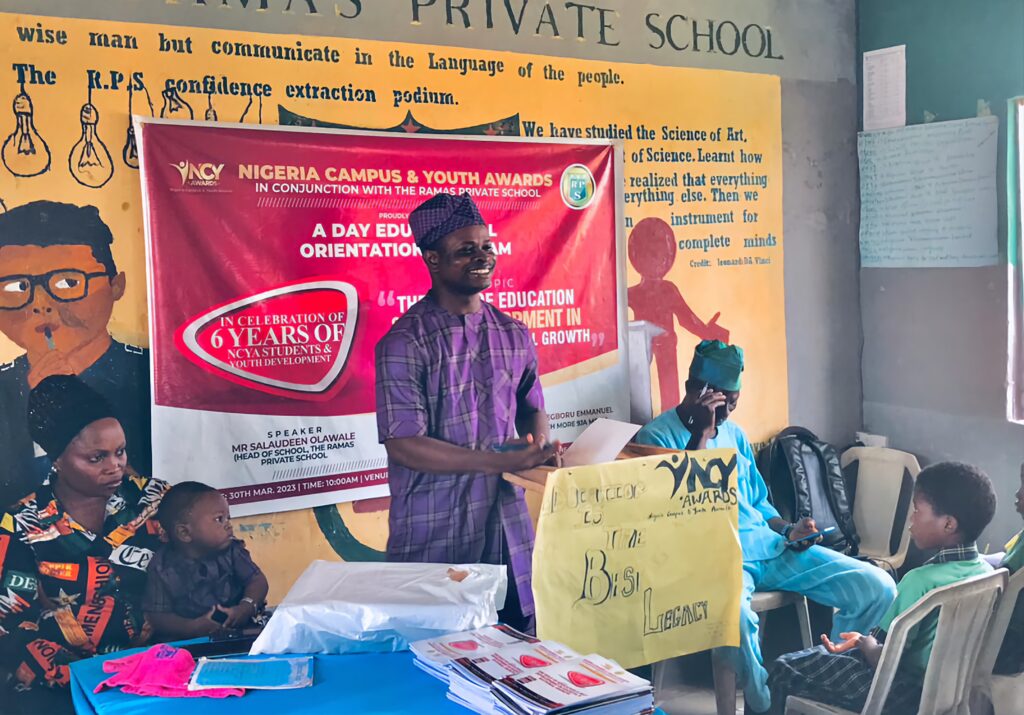 In his keynote speech, the founder of NCYA, Engr Arifayo Muftau Olayemi, emphasized the difference between school and education. He noted that while school provides a formal gathering to receive education, education is a systematic process of acquiring necessary knowledge towards enhancing common sense. He encouraged attendees to be determined, stay focused, and be ready to pay the price of self-development to become great in life and help maximize the nation's economy growth.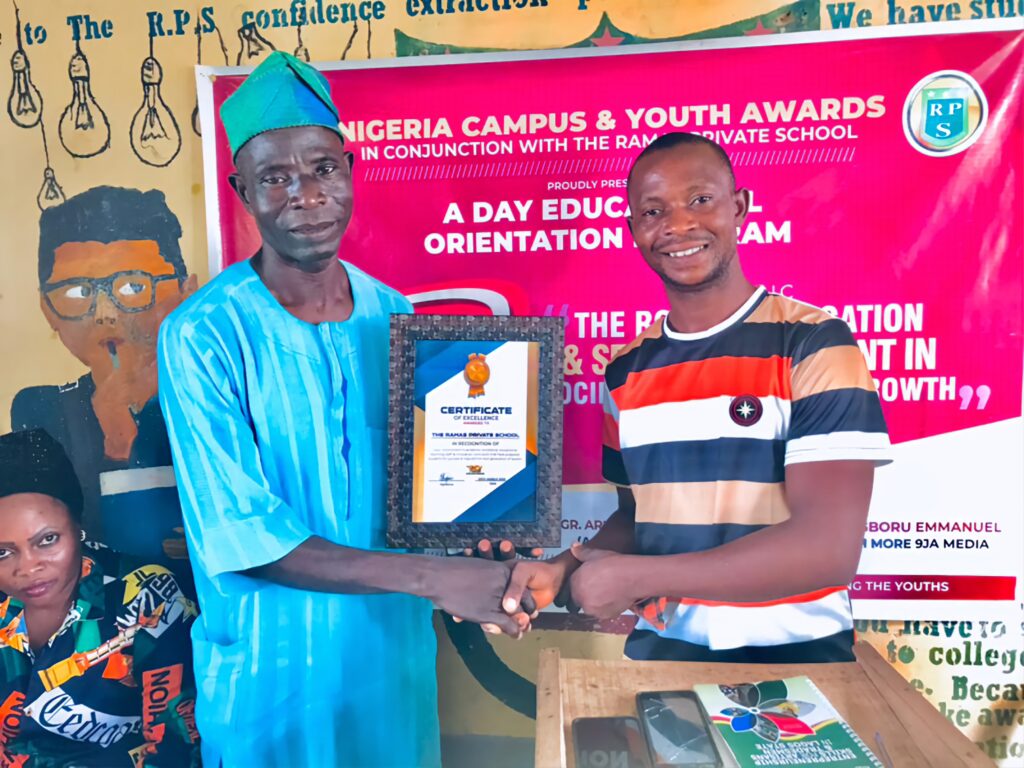 The highlight of the event was the presentation of award certificates of excellence to Ramas Private School, teachers and students. The awardees were recognized for their outstanding performance in their academic and extracurricular activities. The event also featured the gifting of branded NCYA exercise books to attendees.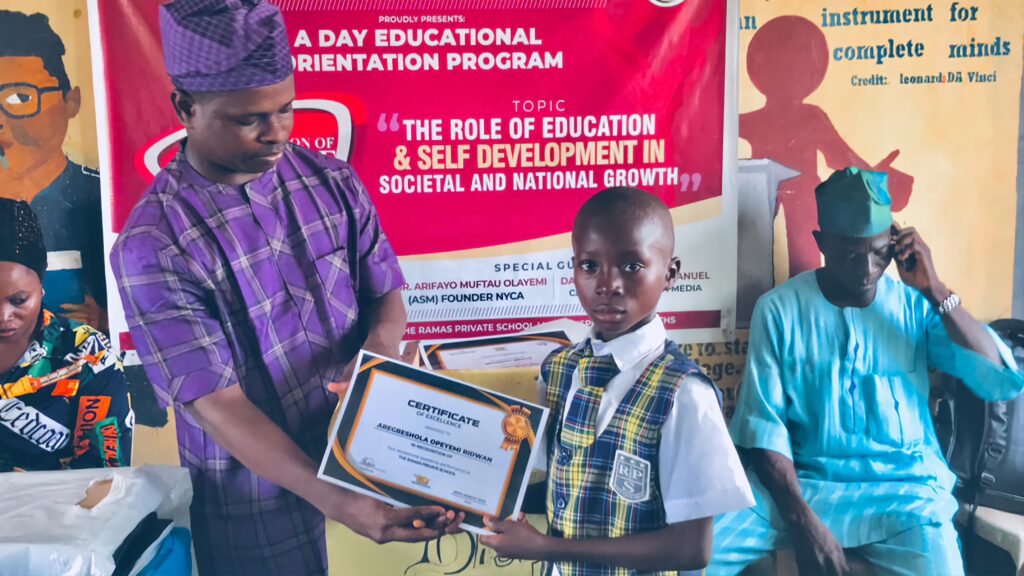 Ololade Precious Adetolani, a JSS2 student and award certificate recipient while speaking at the event appreciated NCYA's achievements and for celebrating its 6th year anniversary at the school. She also thanked the founder and team members for their pure service to humanity towards inspiring students and youths. She was confident the program was a great opportunity to inspire students in the vicinity to be more focused.