We are Rebranding!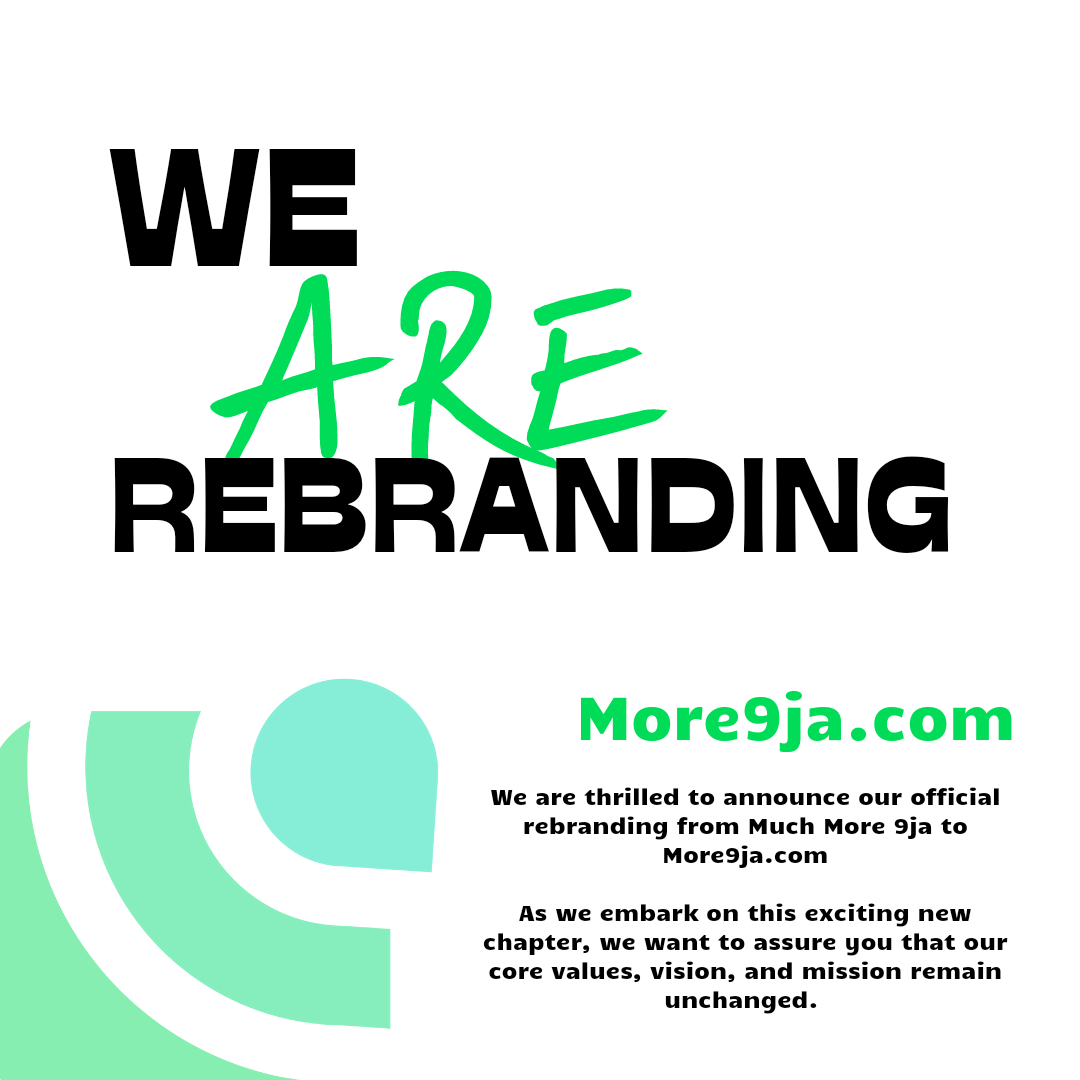 Rebranding Announcement
We are thrilled to announce our official rebranding from Much More 9ja to More9ja.com!
As part of our continuous efforts to evolve and connect more with our esteemed audience, we have decided to simplify our brand name while retaining the unique identity that our audience knows and loves.
More9ja.com is a reflection of our focus on entertaining and enlightening our Nigerian and global audience, and our commitment to providing you with even more of what you love about us.
As we embark on this exciting new chapter, we want to assure you that our core values, vision, and mission remain unchanged. We will continue to provide you with more unique content that you expect from us.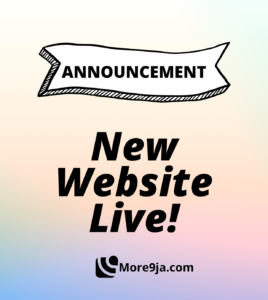 Our new website, more9ja.com, is responsive and user-friendly, making it easier than ever for you to access our blog posts and interact with other members of our community. Our New Social Media Handle is @more9jacom on Twitter, Facebook and Instagram.
We want to thank you for your continued support and loyalty, and we look forward to continuing to serve you under our new brand identity. If you have any questions or feedback, please don't hesitate to contact us.
Thank you for being a part of our journey.
Expect so much more…