Exclusive Interview: Meet Miss Margaret Abel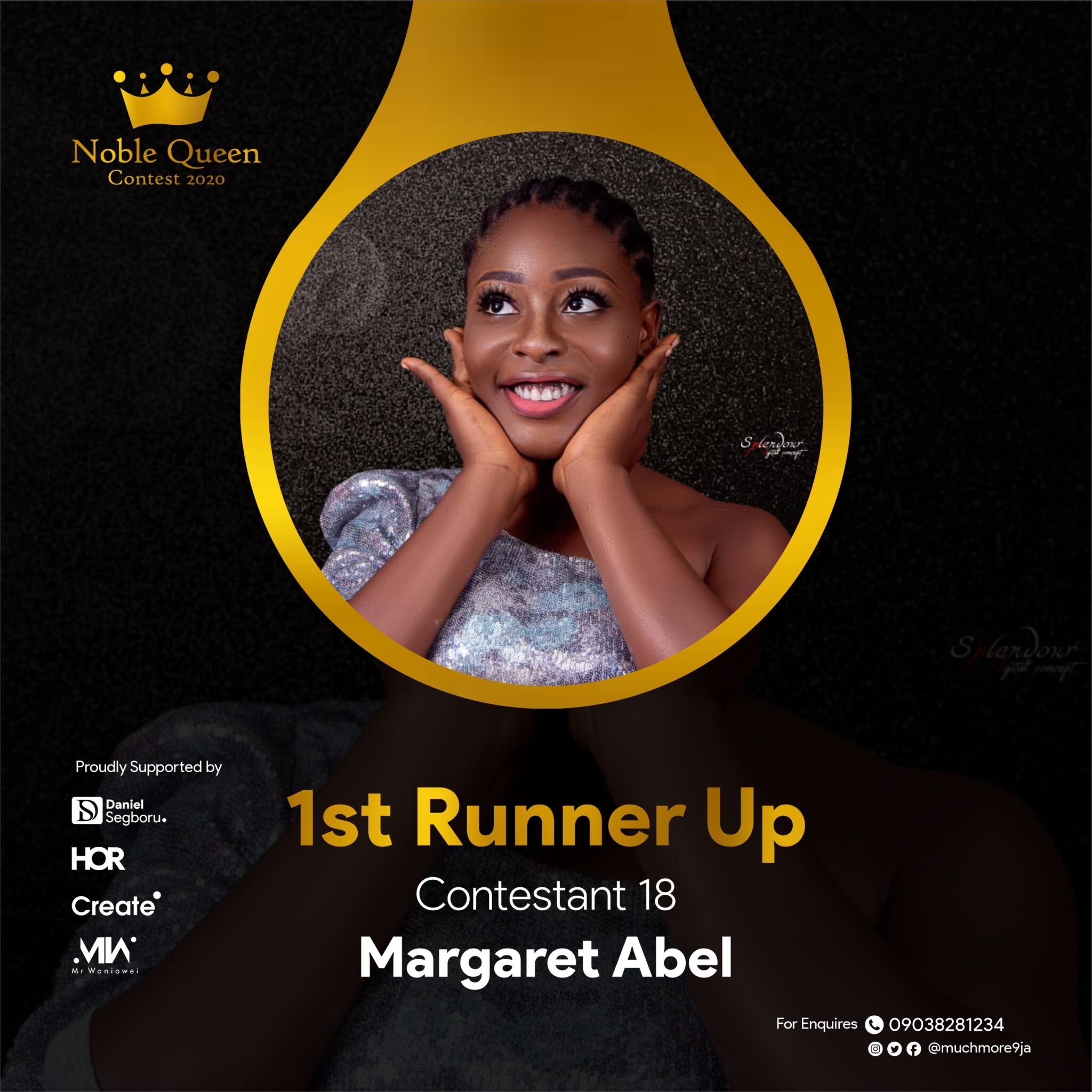 Exclusive Interview with Miss Margaret Abel, 1st Runner Up at Noble Queen 2020 Online Photo Contest hosted by More 9ja Media!
Let's Meet her!
Congratulation on emerging as the 1st Runner up at our Prestigious Online Modelling Contest, Can you tell us about yourself?
I'm Margaret Abel, a model and also a student at the University of Uyo. I'm chocolate in complexion. My statistics are 30,32,40 and 5'3ft by height.
What's your relationship status?
I'm single.
What are your hobbies and interests?
Well, my hobbies are acting, reading and I'm also interested in touring around the world to meet new faces and learn new things.
What's your ideology about life?
My idealogy about life is, BEAUTY WITHOUT BRAIN IS THE DISPLAY OF COSMETIC FOOLISHNESS TO WHOM BRAIN IS GIVEN SENSE IS EXPECTED. Who can't be beautiful without a brain should at least be beautiful with a brain.
Tell us about your experience so far as a model?
I love modeling and my experiences so far are numerous but I am happy to be in the right place.
How did you get to know about the contest?
I got to know about the contest on social media at first I thought it was a scam but I just said let me try and see. Although this sounds funny.
What motivated you to participate in the contest?
I always wished to be a beauty queen that's what motivated me to contest.
What can you say about the organization of the contest?
What I can say about the organization of the contest is that it was amazing, free, and fair.
What were your challenges during the contest and how were you able to overcome them?
My challenge during the contest was getting supportive fans, it wasn't easy.
How do you feel emerging the First Runner Up?
I feel grateful, emerging the 1st runner up. It's a history for me being my first time.
What do you plan to do with the fame and popularity the contest has given you?
What I plan to do with the fame and popularity is to empower and give hope to young girls who have a passion for modeling or being a beauty queen.
Where do you intend to see yourself in the next 5 years?
I see myself in the next five years as a successful model, actress, and an ambassador to "PAD UP THE GIRL CHILD" and also seeing myself as a celebrity queen.
Any Shout-out or final words.
My final words to everyone out there "Always be yourself, don't lose hope in your modeling career cause one-day you might be in a greater and better position than I" Thank you!