NCYA 2022: Exclusive Profile of Oluwole Ayobami Priscilla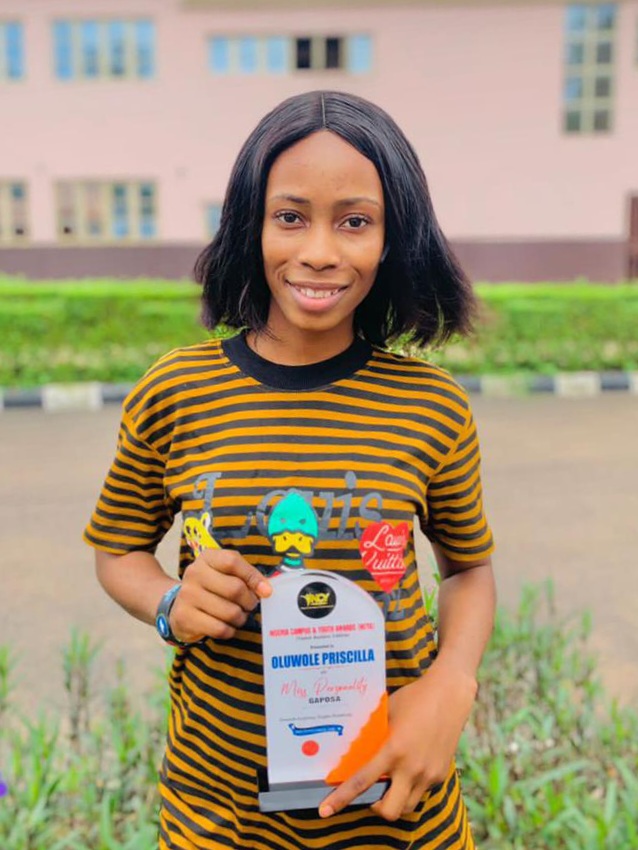 Meet the Winner of Nigeria Campus & Youth Awards 2022 for Miss Personality
Full Name: Oluwole Ayobami Priscilla
Date of Birth: March 26th
Marital Status: Single
About self: I am Oluwole Ayobami Priscilla, a native of Ogun State. I am a Christian. I'm the second of the five children in my family. A graduate of gateway ICT Polytechnic Saapade, I studied microbiology.
Religion: Christianity
State of Origin: Ogun State
LGA of Origin: Ado Odo, Ota
Current Location: Lagos State
Spoken Languages: Yoruba and English
Educational Background:
Good foundation primary school
Bolson Model college (2008-2013)
Gateway ICT Polytechnic Saapade – Microbiology (2022)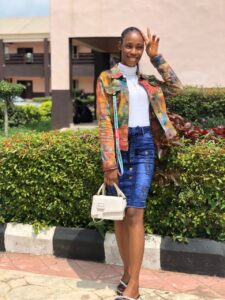 Hobbies/Interests: Science and life, cooking and sleeping.
Ideology about Life: "Life gives to man according to what each man's capacity"
Career Goal/Life Objective: An industrial microbiologist
Mentor: My mom
Contact:
Instagram: @Priscy_issa_bae
Contact Email: [email protected]
To get featured in our exclusive interviews or Profiles, Contact More 9ja Media via Whatsapp on +2349038281234.