Short Story: A Cat for the Keeper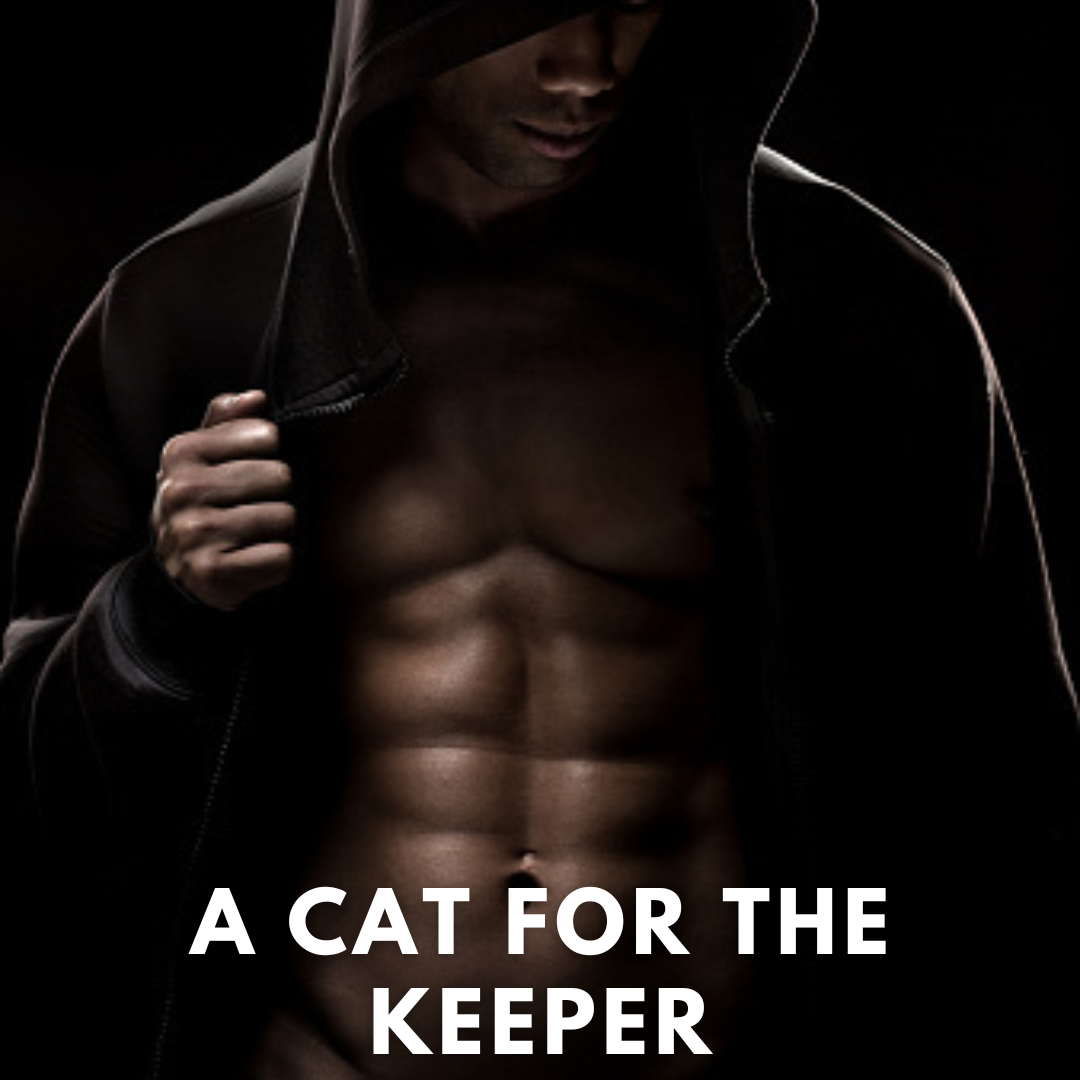 I remember living in a riverine area, before now.
I used to think that my family wasn't ideal, but being away from it, shows me how ideal it was.
There was freedom, I could do anything I wanted, spoke to anyone about my emotions, I could go extra, maybe broke a thing or two. Not anymore.
Flood happened. I was at the farm harvesting my father's cassava. The flood had come at the time, but we all thought it would be minor.
That day, I was in a really good spirit and promised to harvest a large portion of the farm, since the water level had really gone up.
I was almost done, when the current of the water suddenly went bizarre. It came with a full force, sweeping me along.
Those were the last of my memories, before the past one month.
I woke up in a seemingly dark room, I was on a flat mattress, with red sheets. The room was average, very better than the one I slept in back home.
A woman walked in, I later found out she was called Madam Gift. But they called her madam more.
Her smile was welcoming. She sat next to me, patted my head and called for food.
I ate, had a bath, and was allowed to rest a bit. No one had told me about how I got in there, since it was obviously not my house.
That evening, madam Gift came into the room again. She looked a bit above thirty. I greeted, and she smiled again at me, I smiled back. She asked if I was comfortable; that was the point I felt I needed to ask her how I got there, and if possible, find out the name of the city I was in. But she resumed talking again, as though she didn't want that conversation with me.
"Dinta love, you're so beautiful…" I was lost there, because she really called my name. I didn't tell her. Something else distracted me from my wonder, her hands. She was rubbing them on my bosoms, she kept on biting her lower lip, and looked at me seductively.
"Please stop, what are you doing?" As if she didn't even hear me speak, she continued.
She removed her coverings, revealing her whole body, I was still in denial when she pushed my back to the bed. She shifted the gown I wore from my thigh area. I didn't have an underwear, job made easy for her.
"Your cat is beautiful, I have seen it in your long sleep. I tasted it too, you've been eating healthy. Allow me Dinta, I saved your life, I did. Please consider this a payback." She was so soft spoken that I was listening to her speech all through, while her left finger was stuck in my cat, like she called it. Her right hand kept on moving inside the gown I wore. She gave me shivers.
"It's harmless, I just want pleasure, don't do anything, just lay there. Allow me treat you right, just make sounds from me. I want to hear." This time she spoke into my cat, as though it was a microphone, and delved into her business. I was too startled to move: It had never been a woman down there. She rolled her tongue so passionately. I was confused.
"Madam, please stop. This is really new to me." Moving my legs and closing my cat. She looked upset. "How dare you distract me? Wait here for me!" She almost screamed. I was petrified. I hadn't gone outside the house before then. She dashed into a room, still without her clothes. I looked around, and I didn't see anything that looked like mine, except for my life of course.
I found the exit and ran as fast as my legs could allow.
There were no sign boards, felt like I kept on running in circles. "Hey! Are you not Dinta?" I felt so dead, who could that be? I looked to see a a light skinned body, like the ones in the movies. He was bare chested, and wore tight shorts that hung a little bit bellow the balls. His legs were bow, and every part of his body fitted the entire body.
"Call me Ander. I am the keeper, you want to be kept?" Closing his speech with a grin.
"Please where is this? How can I get out of here?" I managed to stammer.
"Be calm my lady, follow me." He left immediately and I ran along.
"I can take you out of here, if you will stay with me for seven days. In those seven days, you must allow me feed your cat two times daily. You must make me food three times daily. You must not call another name, except for mine. You must always smile at me. You must never complain. Deal?"
I didn't have any other option, and would choose all of Ander's weirdness, over madams 'niceness'. It always felt safer with a man, the keeper. "Deal!" I didn't mean to yell.
"Good!" He responded with a grin.
He threw some clothes at me. They were new, and se><¥. It looked like it would be seven days of happiness. Ander showed me round the house, a kind of orientation.
That night, we had a warm bath together, on his order. He washed me with every sense of care, like I would break. It was scary when he lifted me, since we both were slippery. But I was confident. The keeper must be strong. He placed me on his bed with all the water dripping. He must really have a liking to slippery things.
Soon he had his head at the same spot as madam, but it felt different, felt normal. One of fourteen had passed. So did I keep the countdown.
I had a normal relationship with Ander. He was truly a keeper. He kept me away from hunger and sanity. At the end of each successful day, he gifted me something: bracelets, anklets, waist beads, necklaces.
In four days, I already had more gifts than I ever got in a full year.
I didn't complain, even though my cat was bruised. He got me medication when he found out. He looked sorry, but the deal was the deal.
I wondered how one person could have all that pen¡s. Makes sense why he was starved.
It was our last round before the deal was over. He was emotional, but still continued. I would miss Ander I knew, but I wouldn't say.
He pulled my hands to the back and had them knotted together, locked a belt to my neck, and it looked like a leash, placed a seemingly heavy bag on my back, and told me to not allow it fall, and emptied a whole bottle of oil on me.
"You must remember me, Dinta." He mumbled. I felt something warn drop on my bùm, it was from his eyes.
He ordered me to scream his name at every thrust. I did. I was blèèding but it was fine. I would be free at last.
Ander blindfolded me out of their city.
"I will find you, if you are pregnant with my child, and take you away from them, and I will keep you." Was the last of Ander. When I removed the blindfold, I was alone, on a major road.
I heard someone shout, "Bayelsa! You dey go?" I went in without hesitation. The bag I carried all through our last round contained money. There was a map in the bag too, and photo of Ander, and a note I may write about in my next story, or not.
I am on my way home, I am not sure, I cannot really remember what life was before Madam and Ander.
I am tired, and my head aches. I hope to faint, so that my keeper may find me again.