Nigeria Labour Congress (NLC) Denies Plans for Immediate Strike in Response to Fuel Subsidy Removal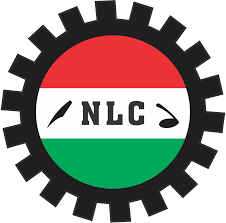 In response to circulating rumours, the Nigeria Labour Congress (NLC) has officially dismissed claims that it intends to commence a nationwide strike on June 2nd, as a result of the recent removal of fuel subsidy.
Speculation had been spreading that the NLC had set Friday as the day to initiate a protest against the subsidy removal, expressing their dissatisfaction with the decision.
However, Benson Upah, the Head of Information and Public Affairs at the NLC, has urged Nigerians to disregard these rumours and clarified the organization's stance on the matter.
"We are aware of the stories circulating on social media, claiming that the NLC plans to engage in protest action on June 2nd in response to the increase in petrol pump prices. While we are deeply concerned about this exorbitant price hike, which will undoubtedly bring immense hardship to Nigerians, we currently have no plans to initiate any action on June 2nd. Our scheduled meetings on that day are aimed at discussing the price issue," Upah stated.
He further emphasized that the NLC will keep the public informed about their forthcoming course of action following the scheduled meetings.
The removal of fuel subsidy has been a contentious topic in Nigeria, with many expressing their concerns about the potential negative impact on the citizens' standard of living. The NLC, as a prominent labour organization, has been actively engaged in addressing the issue on behalf of the Nigerian workforce.
For now, the NLC's message to the public is clear: the organization is not planning an immediate strike action but rather intends to hold internal discussions regarding the petrol price issue.