Meet Sadio Mané, Ballon d'Or 2022 Socrates Award Winner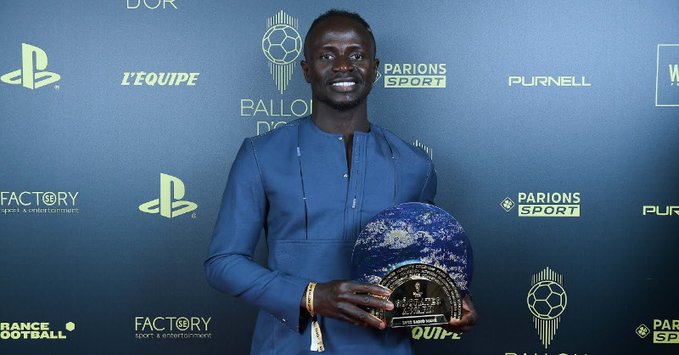 Karim Benzema and Sadio Mané stole the show at the 66th edition of Ballon D'or, a yearly football award presented by France Football, a French Football News magazine as Real Madrid's Karim Benzema became the winner of the prized Ballon d'Or 2022, with second-placed Sadio Mané winning the first ever Socrates award.
The Ballon d'Or (golden ball award) founded in 1956 is presented annually to honour the best-performing player of the previous year based on football journalists' votes. Lionel Messi is currently the player with the most Ballon d'Or awards having won seven times, whilst Cristiano Ronaldo, who is the most nominated player, has won the award five times.
Karim Benzema is the Ballon d'Or 2022 winner, and is the fifth Frenchman to win the award. Sadio Mané made history this year as the first recipient of the Socrates Award, an honourary award, named after the late Brazil player 'Socrates', for his involvement and commitment to the Corinthian Democracy campaign in Sao Paulo.
According to a statement by France Football, organizers of the Ballon d'Or, "The Socrates Prize will identify the best social initiative by committed champions."
Sadio Mané, the deserving winner of this year's newly introduced Socrates Award
Sadio Mané is a world-class professional footballer from Senegal, currently playing for Bundesliga club Bayern Munich, as well as in the Senegal National Team. He plays in the forward/winger position and is famous for his dribbling, pressing and speed skills.
A former Liverpool player, Sadio Mané was born on 10 April 1992 (age 30 years). He is a practising Muslim and has often been seen making Dua before the start of a match.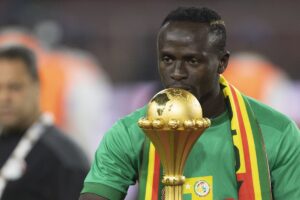 Sadio Mané's Humanitarian Achievements
The 2022 Socrates Award was presented to Sadio Mané for his contributions to the growth and transformation of his home town.
In 2021, Sadio Mané inaugurated a new hospital in his hometown, Bambali in Senegal. He also supported the building of other infrastructures including a school, a mosque, a post office and a petrol station.
He has placed every family in his village on a monthly support package of €70, and has made awards of €400 to outstanding pupils in his village's high school.
Through his contributions, laptops have also been made available to aid learning at the school, free sportswear has been given to the children in the village and access to 4G internet has also been made possible.