Face of More 9ja maiden edition hosts Grand Finale event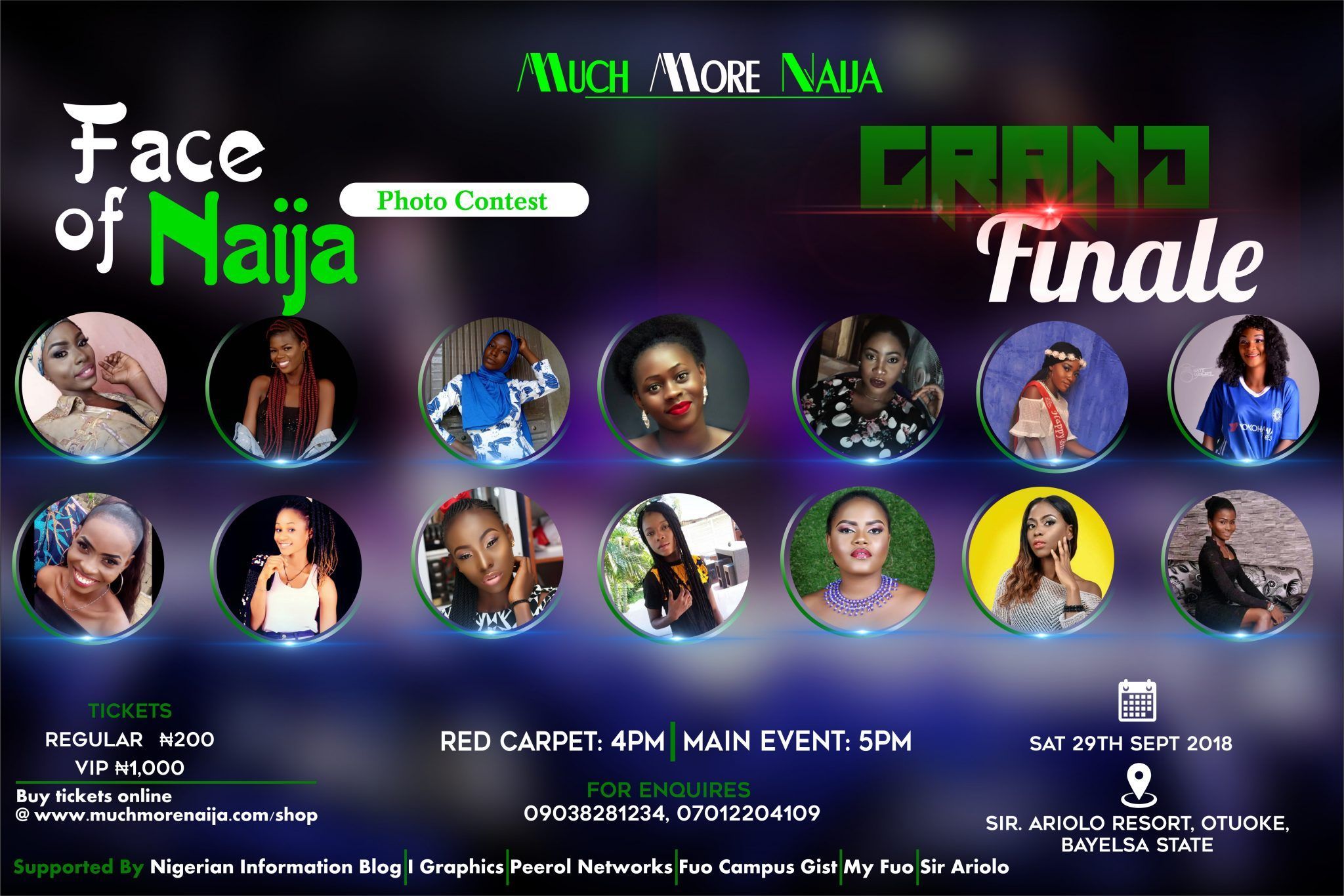 It was a night of glamour, style and fun as guests from all walks of life came in their numbers to witness the grand finale of the maiden edition of Face of More 9ja.
The contest which was competitive between 14 elegant contestants from different parts of the country, was described as one of the most free and fair online beauty photo contests in the history of photo contests in Nigeria.
The 2018 maiden edition of FACE OF MUCH MORE NAIJA which was held on 29th September, 2018 at Sir Ariolo Resorts, Bayelsa State, the Glory of all Lands recorded impressive turnout with headline showbiz , entrepreneurs and entertainment practitioners storming the venue in style.
The entertainment packed and colourful event saw the emergence of:
Miss LAYEFA IKE from Delta State as FACE OF MUCH MORE NAIJA 2018 WINNER
Miss FAVOUR AKINWUMI from Ondo State as 1ST RUNNER UP
Miss JOSEPHINE ASIGIMO from Bayelsa State as 2ND RUNNER UP
The new Brand Ambassador of More 9ja was crowned by the gorgeous Miss Favour James, Present Miss NADESTU FUO.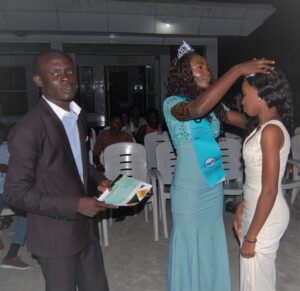 Speaking to media personnel at the red carpet, the project director Daniel Segboru Emmanuel said that it was indeed a dream come to true to host a successful contest irrespective of the limited resources available.
He commended the sponsors and partners who were instrumental to the impressive staging of the most anticipated photo contest.
While expressing high hopes that the next edition would be much better, Mr. Daniel also talked about engaging the well deserved brand ambassador into future projects of the brand and the anticipation of so much more from More 9ja.
He further called on the federal government and other relevant agencies to support the brand and its future projects.