Historial and Political Perspective of Ora Land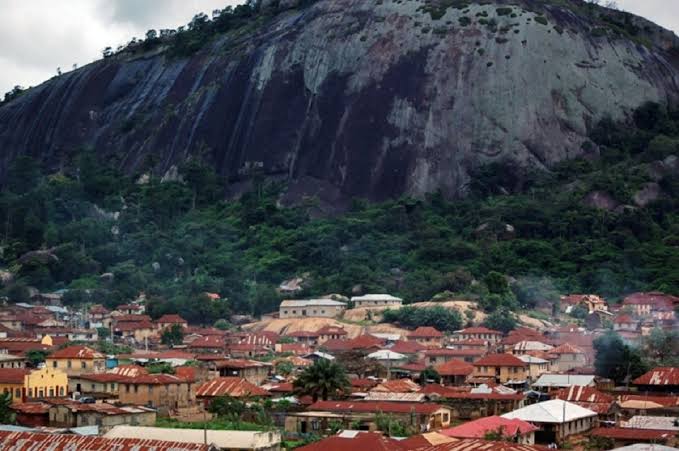 The countrified town of Ora in Ifelodun Local Government in Kwara State no doubt is politically significant in any electoral contestation in the politics of Kwara State. Ora represents a microcosm of the State of Harmony and the town reminds us of a serene and peaceful environment adorned with greenish farmland that is highly fertile for agriculture but which lies under fallowed.
This is this instant reminder for any first timer visitor to Ora, its unfortunate its gory image of a town that has suffered years of abuse, neglect, marginalization and political exclusion in the hands of the political class in the politics of Kwara State.
Ora is a town in Ifelodun Local Government Area of Kwara state which arguably is the largest Local Government Area in Nigeria with its headquarters situated in a small town called Share where the current governor of Kwara State Alhaji Fatai Abdulahi hailed from. Ifelodun Local Government Area in Kwara State according to National Population Census has well over 1, 000 towns and villages with its population unevenly distributed among the 9 districts and 18 political wards that made up the Local Government Area. But in these demographics above is Ora, a major district town with over 8 to 15 communities under its authority. Ora people are majorly known for subsistent farming and petty trading of such farm produces like: yam, cassava, maize, soya beans, locust beans and groundnuts.
The electoral significance of Ora in the entire Ifelodun Local Government Area cannot be over emphasized and cannot also be compared with other districts in her local government area. This is evidence in Ora's demographics which hovers between fifty to hundred thousand people, arguably the highest population that any major district has in Ifelodun Local Government Area today.
Ora town is one of the most naturally endowed with divine resources in Ifelodun Local Government Area in particular and Kwara State in general. The tallest mountain in the entire Kwara State is found in Ora, there are also claims of unmined precious stones in commercial quantity in this town.
Ora's has one of the best fertile land in Kwara State that virtually any crop can be cultivated on it, the serene environment and its beautiful landscape view are untapped tourism economy for Kwara State and Nigeria in general just to mention but a few.
The Ora rock in Ifelodun Kwara State is predominantly identified with Kwara State.
An age long praise song about Ora rock rendered by the Magaji of Ora community, Alhaji Fatai Ajadi, gives credence to the recognition accorded to the sprawling and magnificent creature.
"Ora befits Ifelodun Kwara State, Ifelodun befits Ora just like Mapo Hill befits Ibadan land.
The Magaji said that Ora rock became so famous, through his forefather, who hailed from Ora. "Oloora of Ora, Akolade was an hunter. He was on hunting expedition to this place. He actually cleared his way to the place and not that he planned to settle at a particular place. He met some people here though", he said.
Ora rock, located at Central of Ora town ifelodun Local Government Area of Kwara State, also provides panoramic view of all sides of Kwara from its topmost spot. It is thus not surprising that the place was of significant importance during the old times war periods.
Aside from the historical background of Ora rock serving as an abode and strategic spot for warriors in many ancestral wars fought prior to founding of Ilorin the gigantic and sprawling rock is believed to possess spiritual essence.
Many people that had visited or still visit the rock to offer prayers to God over one issue or the other concerning their lives and family attest to the conviction that their prayers are answered. It was also gathered that eminent personalities visit the rock for prayers for election victory and political appointment.
"Muslims and Christians come here for prayers when they know God answers prayers here. Christians started coming here before the Muslims, particularly when they realized that prayers are answered here. Many important personalities in politics, business and what have you visit here for election victory, appointment and the rest.
Also speaking, one of the spiritualists that stay around the rock who belongs to a white garment church, Prophet Isaac Joseph attested to efficacy of powers on the rock.
"Faith is the key word here. Prayers are answered right here even before one leaves. One can stay for five minute and meet God. Some people are told to visit here for fasting and prayers that will last for certain number of days. God does wonders here to the extent that requests from God are given with faith.
"Muslims that come here are with the belief that prayers are answered here. We all believe we worship one God. I stay here to pray for those who come to me. I tell them all I see and they are told all to do and they go to do it to better their lives. Muslims also come here in groups to offer prayers", he said.
Characteristics of the Ora rock include marked white lines at some parts of the rock leading to the topmost spot. These lines provide direction for easy way to climb the rock. One is also expected to remove foot wares at the base of the rock before climbing it. This practice is obeyed by all visitors to the place and it says a lot about regard and neatness of the rock surface.
Another feature is that of different marked hollow spots on the rock. It was gathered that the hunters and warriors used the spots to grind edibles like pepper, and so on in the olden days.
Prophet Michael Ayodele Aroja fromEkiti state also said that he had been climbing the rock since 1979 to offer prayers because of his faith in God, who he said, had been answering his prayers. ''It's rock with God's spirit,'' he said.
Ora's indigenes are some of the highly educated in the entire Kwara State, highly placed in many professional endeavors. The current king of Ora, Oba Adebayo Akolade is highly educated and was a retired Assistant Comptroller General of Nigerian Immigration Service before his ascension to the throne of his fore bearers. But with all the economic potentials, political significance, tourism potentials and natural endowment of this countrified town called Ora, it is a town best described as being politically and economically marginalized in the politics of Kwara State.
In the area of social and infrastructural development, Ora have never had it so good either. Ora town as of today cannot boast of good and stable pipe borne water system from the government. In today's 21st century, our people still put on their cherished local pots on their heads and grudgingly walk to distant streams in faraway forest to fetch water in order to drink.
This is due to the non provision of hygienic drinkable water by government. The only government educational institutions that were established about 30 years ago… the primary and secondary schools are in deplorable state. Currently, there is virtually absence of well equipped medical outpost or primary health institution in Ora.
The town unlike many other towns in the state still has records of astronomical increase in maternity death rate.
Finally, it is often said that the growth of people and development is the highest form of leadership. The current plights of Ora town, in Ifelodun Local Government Area, Kwara State needs urgent attention by the political class of Kwara politics. The pathway to the great future for Ora town and indeed for all in Kwara should include an articulated policy of political inclusion. If Ora people are fairly included in the politics of Kwara State, this will create an avenue through which economic growth, social justice, tourism and agricultural sector development and most of all political inclusion can be achieved for all, it is until then we can say boldly that we are in the state of harmony where everyone is included in the political permutations of our dear state.