Exclusive: Meet Miss Mgbafulu Blessing Maria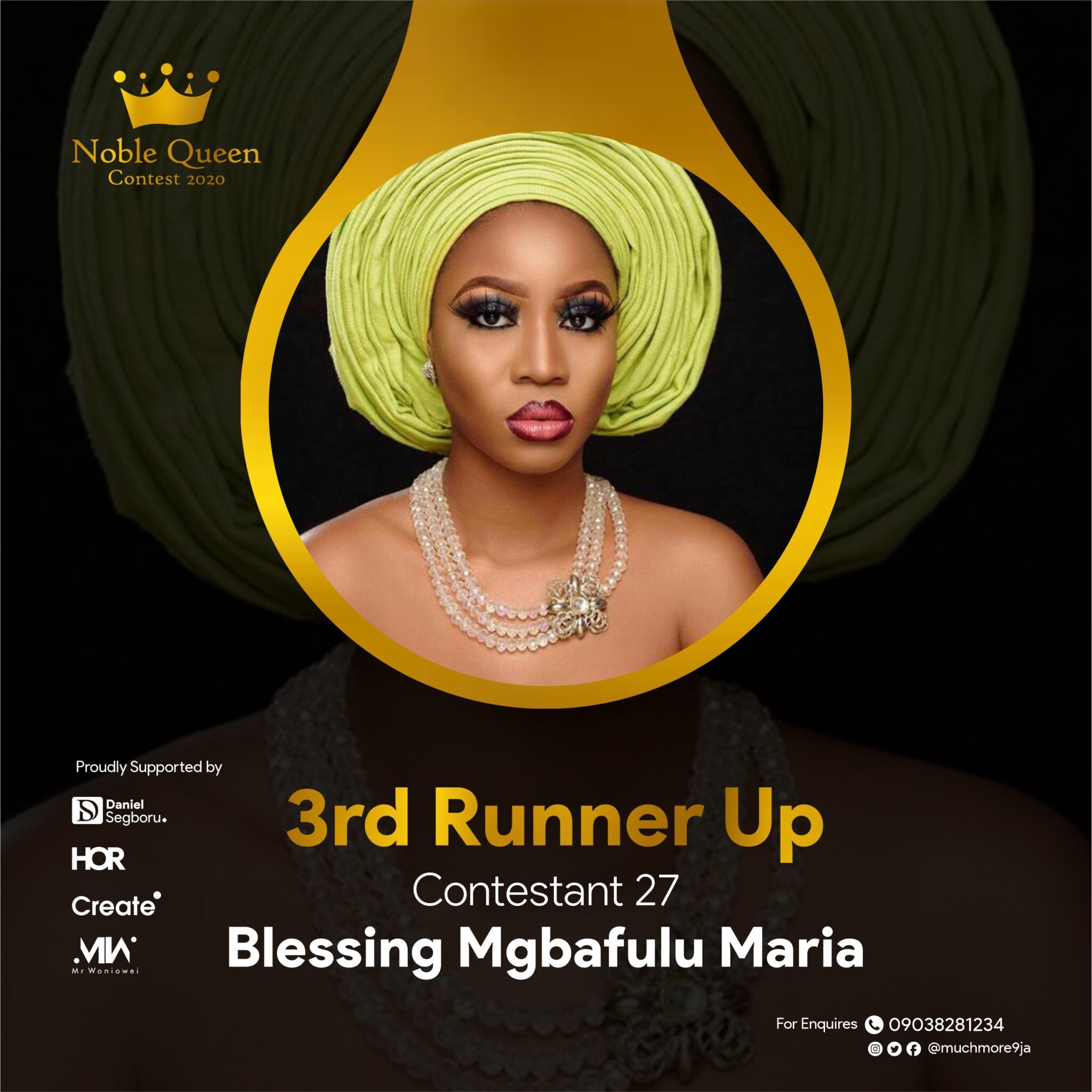 Exclusive Interview with Miss Mgbafulu Blessing Maria, 3rd Runner Up at Noble Queen 2020 Online Photo Contest hosted by More 9ja Media!
Let's Meet her!
Congratulations on finishing as the 3rd Runner up at our Prestigious Online Modelling Contest, Can you tell us about yourself?
My name is Mgbafulu Blessing Maria, from Enugu state. A student of Enugu State University of science and technology (ESUT), studying Architecture. I am 19 years old, I love dancing, drawing, singing, acting.
Wow, such an amazing personality we have here.
What motivated you into modeling?
Well, I've always loved modeling, anytime I watch on TV this Ghana modeling program, unfortunately, I can't recall the name, I loved the confidence of the models.
I remember when I do watch it my mum would send me on an errand because my dad knows that I would not miss it so he told me I should go nd answer my mum that he would record it, So I've always loved it.
How long have you been into modelling and what are your challenges so far?
I have been into modelling for a while now, I've even gone for an audition for modelling but wasn't serious about it then.
My challenges so far…. lack of self-confidence, since I am not too out-spoken and I give up easily.
How do you cope with Modelling and your studies especially with a demanding course like yours?
Well it's not easy, but as an architect you know we plan buildings, so it's all about planning, and with God all things are possible, he has been making it work for me.
Why did you choose Architecture as a career path and what's your advice for anyone aspiring to study it?
I love buildings and drawing, it's another way of expressing myself, and the person who inspired me to be an architect is Haza Hadid, the best female architect, I want to change the way our buildings are, like the way it is in Dubai, I would love to make buildings here in Nigeria in a new fashion.
My advice to anyone aspiring to study architecture is, you need to be focused especially for the ladies, it's really interesting, I won't say you need to know how to draw before you can become an architect, you don't need to be good at drawing, You just have to be creative. Be creative, stay focused and trust God.
Wow, Thanks for sharing that educative piece. What's your biggest fear in life and how have you handled it?
My biggest fear is failing and I'm working towards not having to fail, but you can't learn without failing, so I've taken my failures has something I just have to learn from to avoid repeating them.
Do you have any mentor or someone you look up to?
If yes, what do you admire about the person?
In architecture and interior designing like I said Haza Hadid, Not only Haza Hadid, Manaid Architect, a Pakistan architect. I admire these people because they're ladies, thinking outside of the box, what you never expected could work, they will make it work.
For my YouTube vlogging, cause I want to be a vlogger, I love Diana, all those couples that do their vlogging together.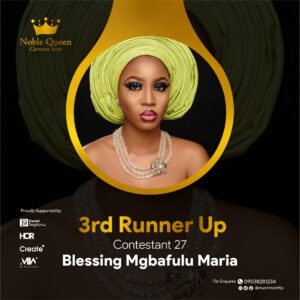 What's your relationship status?
Smiles, Well as of now I am in a relationship, I don't know of the future if I will be with this same person, so lets say I'm single 😛
That's actually hilarious, What are the negative and positive impact the COVID-19 pandemic had on you so far as an individual?
The positive part is that it made me to get close with my parent, get to know them and then getting to know, and learning new skills, The negative part is that it's sometimes boring, I miss my friends and also going out since Nigerian parents don't like their female kids going out, so I'm always indoor.
How did you get to know about the contest?
I saw the advert on Whatsapp.
What motivated you to participate in the contest?
The registration was free, so I decided to give it a shot.
What can you say about the organization of the contest?
Well it was really good, well organized. Kudos to the organizers.
What were your challenges during the contest and how were you able to overcome them?
A lot, most especially trying to convince my friends and family to vote for me, especially for the first stage, I had to beg them. I didn't expect the number of votes I had, I almost gave up but some of my friends told me not to and their support took me this far.
How do you feel emerging the 3rd runner up?
I feel happy, it's not what I expected but I'm glad I finished as a runner up.
What do you plan to do with the fame and popularity the contest have given you?
I will try to motivate young girls like me to never give up, I want people to know me as that architect who is also a model, who has the courage to pursue after her dreams.
Where do you intend seeing yourself in the next 5 years?
I intend to see myself in the next five years as an architect and interior designer having my own firm, helping a lot of our youths with jobs, being a YouTube vlogger and model, and also married.
Any Shout-out or final words?
Ok, I want to send a shout out to my friends, boyfriend and my family. You guys are the best. Thanks for always having my back.
My final words to everyone out there, You are unique in your own way, don't let anyone put you down, don't give up in anything you do, don't think of giving up, and have good friends that are ready to support you,
Stay safe and I love you all.

Follow Miss Mgbafulu Blessing Maria on IG @mariadelvaro