Meet Tony Blessing our Face of June 2018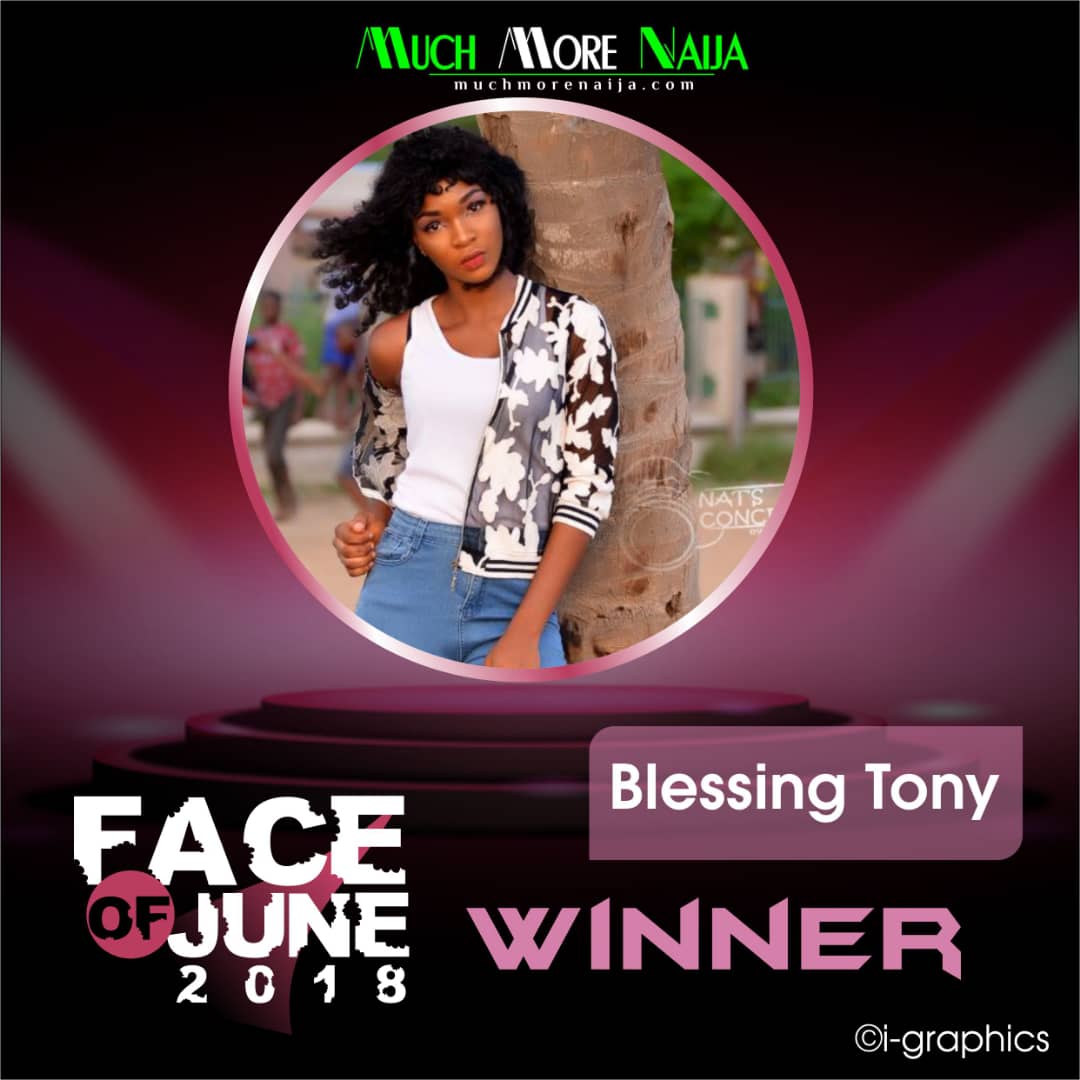 More 9ja Face of June 2018 contest held on our Facebook Page and Tony Blessing got the highest number of likes on her photo and that earned her our Face of June 2018.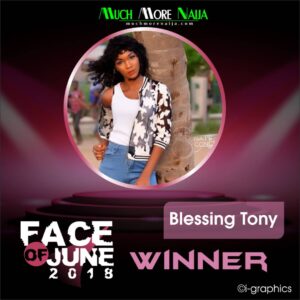 Miss Blessing is from Akwaibom but resides in  Lagos State.
Her Hobbies are dancing, making friends and reading.
You can meet her on Facebook @ Tony Blehsyn.
Congratulations to our Winner and thanks to all Contestants!