Model of the Month Contest is back and better!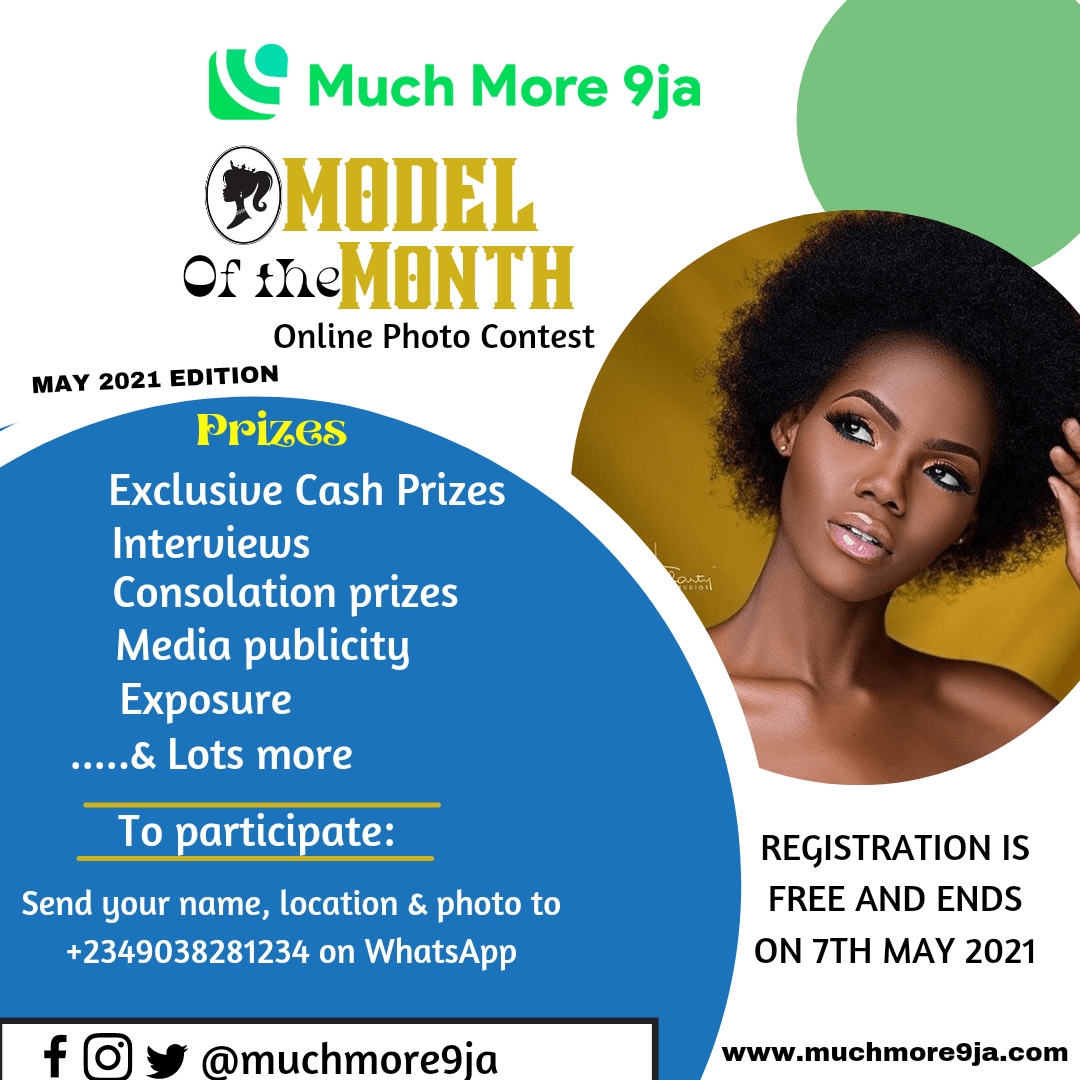 More 9ja Presents
Model of the Month
Online Photo Contest
May 2021 Edition
Are you beautiful?
Are you smart?
Do you think you have what it takes to become the next super model?
If your answer is Yes then this opportunity is for you.
You stand the chance of winning:
Exclusive Cash Prizes worth N50, 000
Interviews
Media Publicity
Exposure
Mega Data subscription
& Lots of Consolation Prizes
To Participate:
Send your Full Name, Location and Photo to 09038281234 via Whatsapp
Registration is Free
Closing Date: 7th May, 2021.
For Enquires:
Call/Whatsapp: +2349038281234
Social Media: @more9ja
Mail: info@more9ja.com
More 9ja…

so much more…