Buy Affordable and Reliable internet Data bundles from Peerol Networks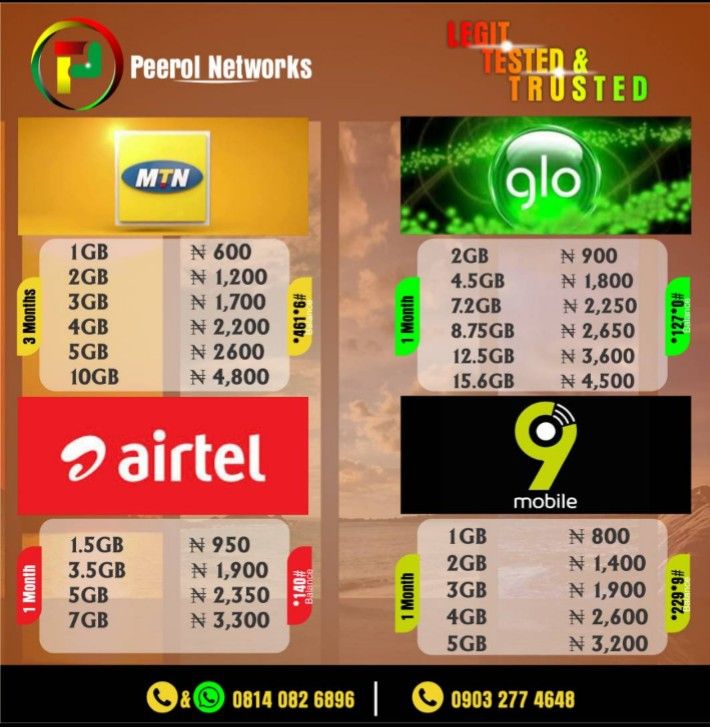 With the arising need for a constant and affordable access to the internet for our daily use, Peerol Networks offers amazingly cheap and affordable data plans for all networks.
What Peerol Networks is all about:

Peerol Networks buys data bundles in bulk from the various service providers and sells to customers 24/7.
Why you should patronize Peerol Networks over your service provider's data services?

Peerol Networks data offerings are better and cheaper than the normal data plans from your network provider giving you more data for lesser payment with same speed and reliability.
How cheap is their Data Bundles?
At Peerol Networks, 1GB data plan costs just #600 for Mtn and #800 for 9Mobile while Airtel 1.5GB data plan is sold for #950 and Glo's 2GB data bundle is sold for #900 naira only.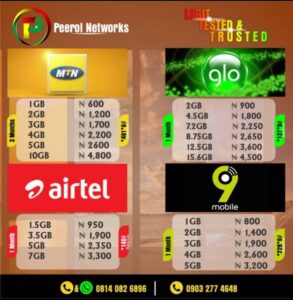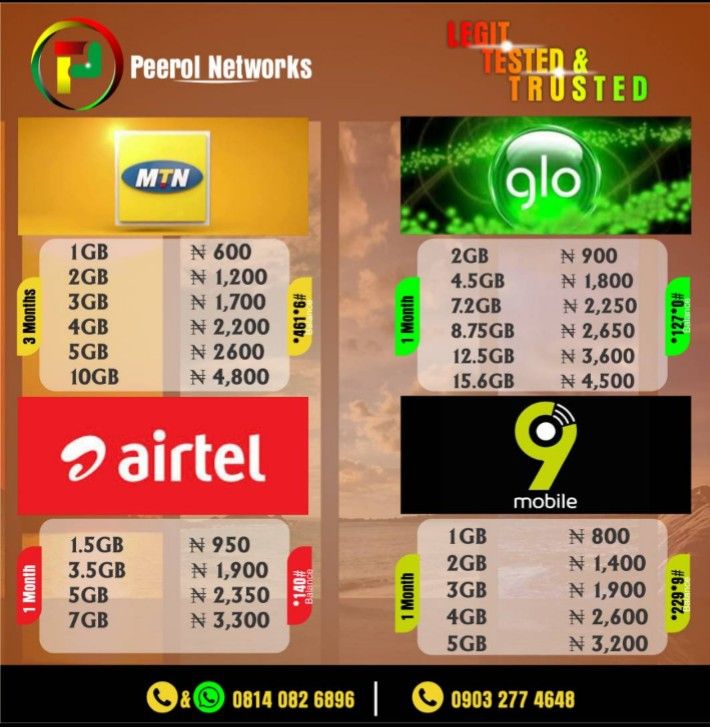 Who can buy data from Peerol Networks?
Everyone can, you can pay easily with bank or recharge card payment.
Peerol Networks Data bundles works on all internet enabled devices with the normal service provider's internet settings.
Contact Peerol Networks on 08140826896 (WhatsApp or Call) to Buy your Data plans…