Nigeria Campus Awards unveils theme and new motto ahead of 2020 Edition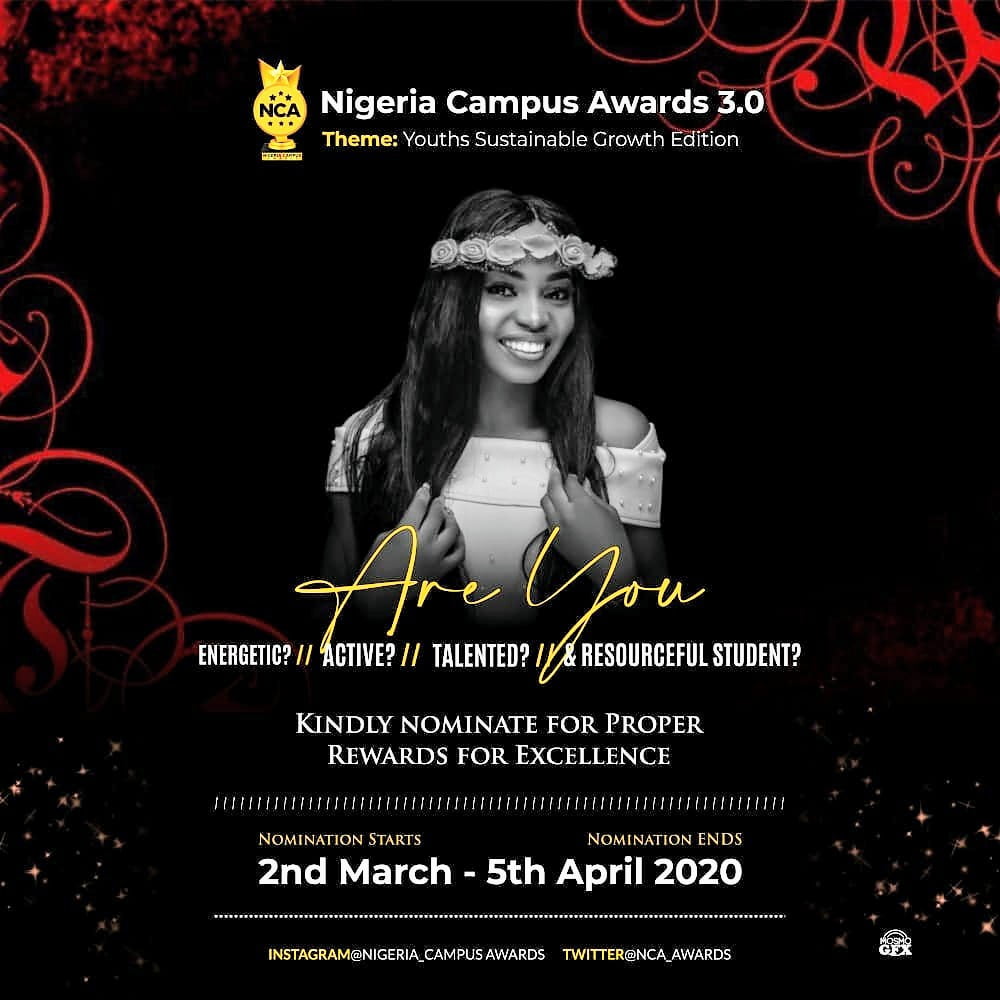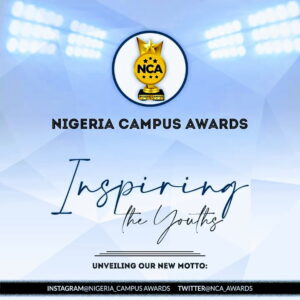 Since inception, Nigeria Campus Awards (NCA) has been dedicated to celebrating and awarding Nigerian youths across higher learning campuses in the nation excelling in their area of endeavours.
The award event proudly supported by More 9ja and a host of other partners and sponsors is set to host its third edition this year as the organizers have begun preparations for the 2020 edition with theme: "Youths Sustainable Growth Edition", aimed at promoting positivity amongst other objectives.
In line with its mission of inspiring, motivating and rewarding youths towards creativity and positive contributions to the growth and development of their respective institutions, immediate society and the nation at large, the organizers has also changed its motto/slogan from Rewards for Excellence to "Inspiring the Youths".
Nominations for the sixty categories of the awards targeted at energetic, active, talented and resourceful students is scheduled to kick off online from the 2nd of March and would last till the 5th of April 2020.
Miss NCA Contest which is aimed at raising and empowering models in higher institutions will be back with mouthwatering prizes and opportunities for its second edition.
Testimonies of the impact of Nigeria Campus Awards from previous winners:
"The award gave me honour in the society and also inspired me to do more of my passion, the organization should keep it up"

Boluwatife Deyale from KWASU
2019 Writer of the Year
"Nigeria Campus Awards 2019 has impacted a physical role in my social life, the fractured edge is smoothed by the organization of the awards"

Ogunbanke Oluwaseun Ayotomiwa from MAPOLY
2019 Most Sociable Personality
"NCA has been a great influence on the youths and likewise bringing up the unity amidst institutions across Nigeria and also had a magnanimous impact to me as well."

Odufade Oladipupo from OOUC
2019 Student Activist of the Year
Also see Exclusive Interview with Miss NCA 2019 Winner.
Ensure to follow Nigeria Campus Awards on Social Media to stay updated.
Nigeria Campus Awards … 
"Inspiring the Youths"