Lessons to Live With – Chinenye J. Jamesmith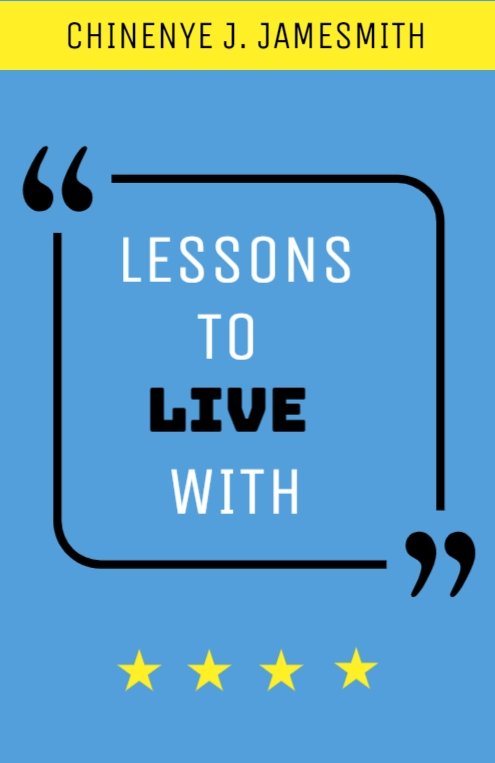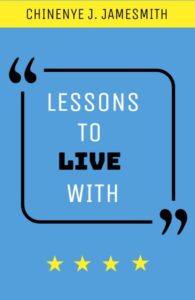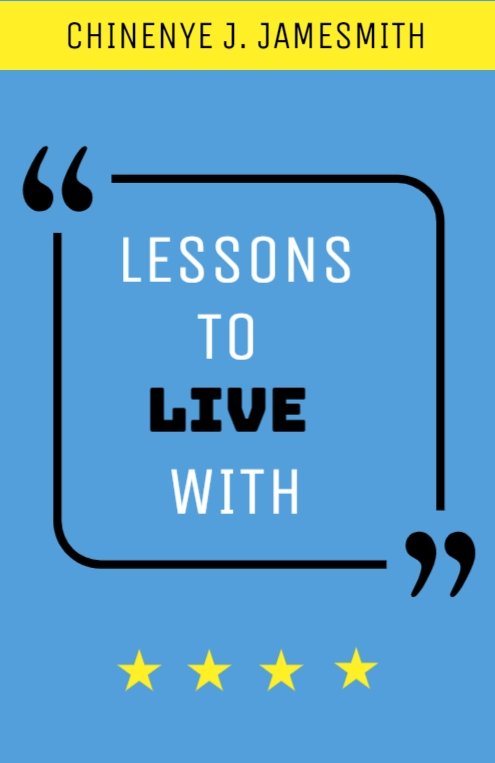 It's a pleasure to pen this down, life is very funny, it comes with lessons we should learn from.
Experience they say is the best teacher but I say Experience is a good teacher and not the best teacher.
So it's good we learn, only a dead man is void from learning.
Learn to take the bull by the horn: In life never run from problems, difficulties or challenges. When you see one, confront it.
Always strive to believe in yourself because you never know what you can do unless you Try it, See it and Be it.
You can not go behind it, beside it, above it or beneath it, you can only go through it.
Never Compare: Comparison is the thief of all joy. It makes you bitter, resentful, jealous and angry. It's more common among the female folks, we compare our clothes, car, shoes etc with our neighbors.
If you want to be happy, never compare.
Never plan revenge: If people throw stones at you, don't throw them back, pick it and use it to build an empire.
Don't complain: When we face challenges, never complain because God knows why. God would never allow a problem bigger than you to come you way, so if you find yourself in a bad situation, think and resolve solutions.
Life would never give you anything on a platter of gold, strive to be where you want to be, believe in yourself and you would see the sky as your starting point.
A happy valentine in advance to all lovers.

Chinenye Judith Jamesmith