Nigeria Campus & Youth Awards – Breaking Barriers Edition 2023 Update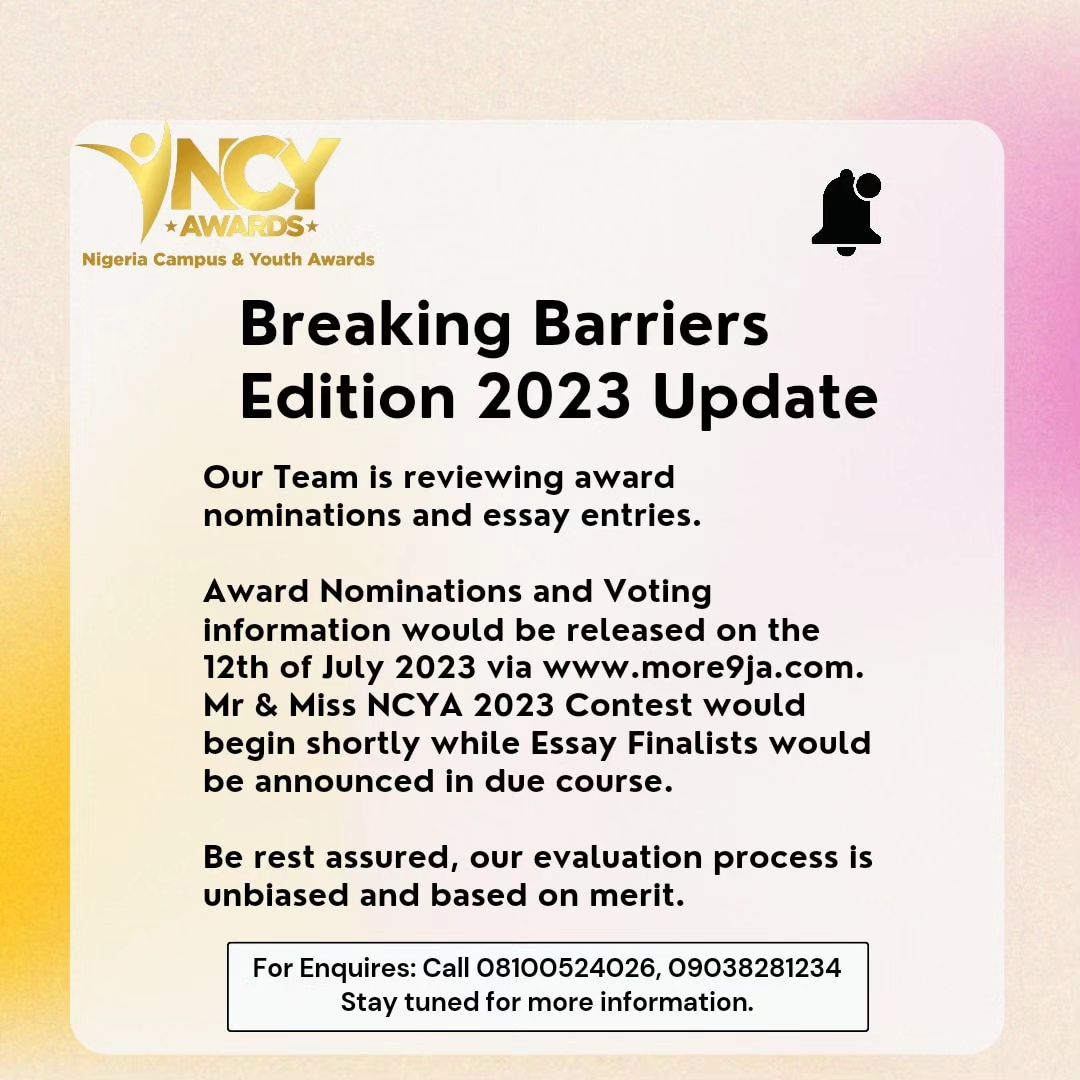 Press Release from NCYAWARDS 2023 Organizers
Exciting news! The prestigious Nigeria Campus & Youth Awards team is reviewing all the incredible award nominations and inspiring essay entries we've received for this edition.
Award nominations and voting details will be unveiled on July 12, 2023, exclusively on www.more9ja.com.
The much-anticipated Mr & Miss NCYA 2023 Contest is just around the corner, ready to showcase the exceptional talents and charisma of our youth. Get ready to witness a remarkable competition that celebrates the best of the best.
We're also pleased to share that our well-deserving essay finalists who have captivated us with their thought-provoking and creative writing would be announced and invited for live essay writing in due course.
Be rest assured, fairness and impartiality are at the core of our evaluation process. Every nominee and essay will be judged solely on their merit and dedication.
For any enquiries or further information, feel free to reach out to us at 08100524026 or 09038281234.
NCYA… Inspiring the Youths!
Stay connected for more updates.