Exclusive: Meet Miss Egogo Benedicta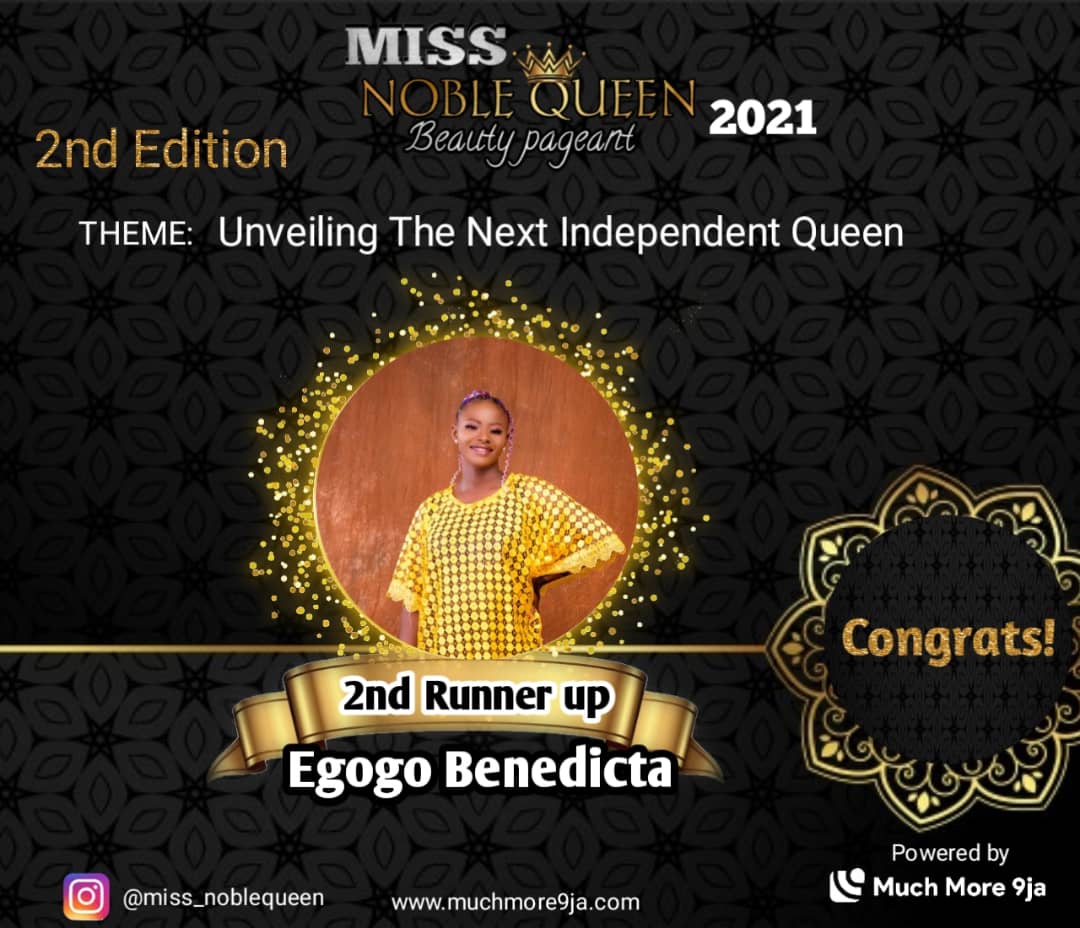 Meet Egogo Benedicta, our Miss Noble Queen 2021 2nd Runner Up in an exclusive interview. Her prizes include a three month promotional modelling contract with monthly data subcription and Remunerations.
Congrats on winning our Contest, Let's get to know more about your personality.
Tell us about yourself?
I am Egogo Benedicta Obokparo, a student.
Nice meeting you Miss Benedicta.
What's your relationship status?
Single
What are your hobbies and Interests?
My hobbies are Singing, dancing and cooking.
What's your ideology about life?
Live freely, don't make trouble, laugh all the time and focus on what you want to achieve.
Besides modelling, what else are you into?
Catering
Wow, that's awesome of you.
How did you get to know about the contest?
Through Facebook.
What motivated you to participate in the contest?
I was motivated by the theme as I have always wanted to be independent.
What can you say about the organization of the contest?
It was nice.
How do you feel emerging as a runner up?
I feel happy.
Besides this contest, which other contests have you performed well or won?
None.
How would you describe your modelling journey so far?
It has been nice and fun.
What do you plan to do with the fame and popularity our contest have given you?
To motivate other young ladies out there to be independent.
What would you describe as your best and worst moments so far this year?
Good and motivating.
The year 2021 is gradually coming to an end, what do you plan to do or achieve in the remaining months of the year?
In the remaining part of the year, I intend to pursue my dreams some more.
Where do you intend to see yourself in the next five years?
A Graduate, living my dream life.
Any Shout-out or final words?
I look forward to working with you, thanks for this great opportunity.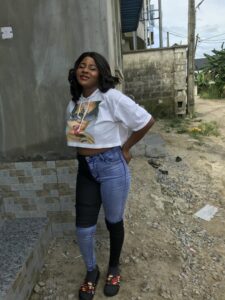 You can connect with Miss Benedicta via
Instagram: @egogoosygalbenedicta
To get featured in our exclusive interviews or Profiles, Contact us via WhatsApp on +2349038281234.