Exclusive: Meet Amb. Temitayo, Winner – Face of More 9ja 2019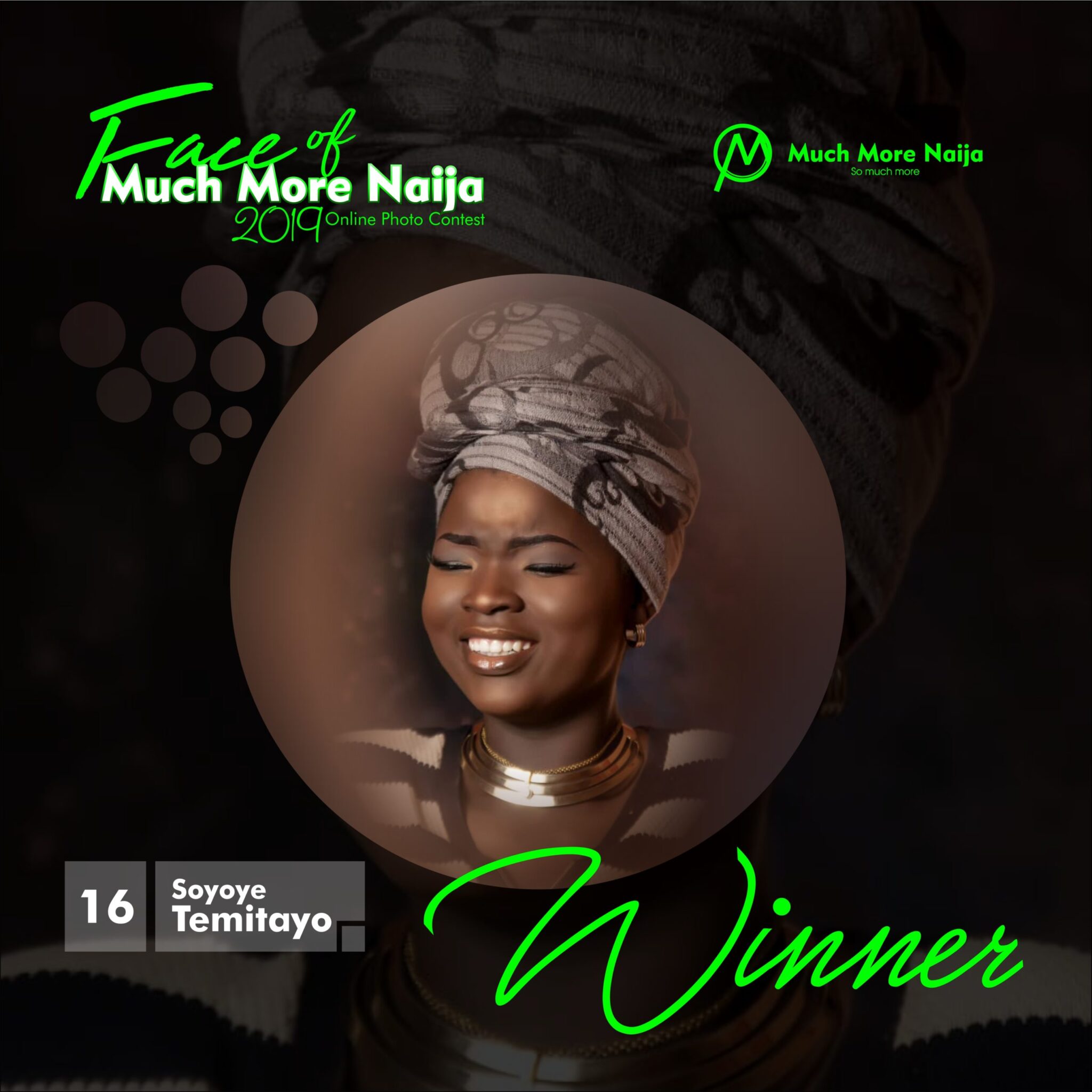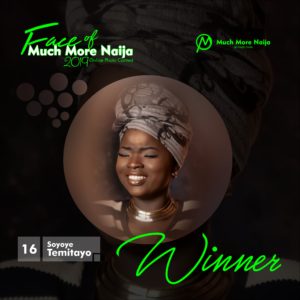 Congratulations for winning Nigeria's Most Prestigious Online Photo Contest, Let's get to know you better, Can you tell us about yourself?
I'm Soyoye Abisoye Temitayo. I'm age 20 and I studied marketing from Moshood Abiola Polytechnic, currently I'm on IT (INDUSTRIAL TRAINING). I'm from OGUN state but born and raised in Lagos. Also I'm a black skin lady that embraces education, but also looking forward to have a professional degree in photography.
It's Nice to meet you, What are your hobbies and interests?
I love visiting new places, music, photography(ART) and making research.
What's your ideology about life?
As for me "my ideology about life is no matter the problem on this earth, there is always a solution to it. We can't leave this life to find solutions in heaven. Meaning there is always a solution to every problem on Earth.
Thanks for sharing, with such mindset, any kind of problem should be easy for you to handle. In your own perspective, do you think Single Ladies tend to do better in their careers than married ladies?
Every one can excel in their careers depending on their choice. One thing that makes one stand out is the ability to plan well. Once they plan well they will excel. It's the ability to think well and execute what they have think that makes one standout.
Nice Perspective, How did you get to know about the contest?
From a friend's WhatsApp status.
What motivated you to participate in the contest?
I found interest in the contest, though I was discouraged because I don't like any contest that has to do with voting but I said to myself that I was gonna take the risk.
What can you say about the organization of the contest?
The contest was a free and fair one, Kudos to the organizers.
What were your challenges during the contest and how were you able to overcome them?
From the beginning of the contest I was afraid because I always try to avoid things that will make me feel less of myself, so fear of losing was only the challenge I had but my dad will always tell me "ABISOYE if others can you can do better" that was the only source of motivation I had. Actually this contest helped me discover myself.
How do you feel emerging the Winner?
I felt so happy, very happy extremely happy.
What do you plan to do with the platform the contest has given you?
Firstly, I want to reach out to the needy and also make my fellow youth see reasons to embrace skills outside education and also making awareness about Gender equality.
How do you intend to cope with Being a Student and a Brand Ambassador?
With adequate planning, I believe I will perform as expected in both endeavours.
What's your Favorite Quote?
If others can, I can do better.
Where do you intend seeing yourself in the nearest future?
In the next few years I want to be one of the best female photographer and I want to establish a skills and acquisition centre for youths and also a photography academy.
Wow, Big Dreams, All the best Dear, Finally, Who do you want to send a Shout-out to?
Shout out to my friends and family. I bless God for having them, they are wonderful, without them I'm not sure I'm gonna win this contest and special shoutout to Jinx breaker, I really appreciate his effort.
Thanks for your time and Congratulations on your new office as 2019/2020 Brand Ambassador of More 9ja, we wish you all the very best.
Thank you Sir!
Ambassador Temitayo is on Social Media @priceless_blavk