Exclusive: Meet Amb. Happiness Ogah
Meet Happiness Ogah, our Miss Noble Queen 2021 winner in an exclusive interview. Her prizes include an exclusive cash prize, a year brand ambassadorship with More 9ja Media alongside lots of benefits, opportunities and remunerations.
Congrats on winning the contest, Let's get to know more about your personality.
Tell us about yourself?
I am Happiness Ogah by name, am from Oju local government area in Benue state, Igede by tribe, from the family of eight, I am the 5th born of the family, a student of the JPTS institute of management science and technology Jos, Plateau state, currently based in plateau state. I am fun to be with, free-spirited loves interactions, well behaved intellectually and beautiful.
Wow, what an awesome personality we have here.
What's your relationship status?
I'm single.
What are your hobbies and Interests?
Singing, travelling, modelling, and dancing
What's your ideology about life?
My ideology about life is my fellowship with the holy spirit, I so much believe in God, God has been my source in all things, my belief about Christ has ever remained the same.
Besides modelling, what else are you into?
I'm into music, a gospel songwriter and artist.
Wow, that's amazing.
How did you get to know about the contest?
I got the information on Facebook and I was so excited about the contest.
What motivated you to participate in the contest?
My passion for modelling motivates me to participate in the contest.
What can you say about the organization of the contest?
First, I was doubting my mind about the contest, but later on, I got to understand the reality of being a Queen, the organizers are well knowledgeable about the whole thing, they are good people, they are well organized with so much more.
How do you feel emerging as the winner?
Wow!
I feel so excited being the winner of the Miss Noble Queen 2021, I was so proud of how far have come, I always have that believe that I am a winner.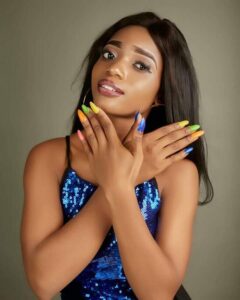 Besides this contest, which other contests have you performed well or won?
I contested for the Most Beautiful Girl in Nigeria (MBGN) 2017 but didn't win.
How would you describe your modelling journey so far?
My modeling journey would now become a reality for me, it has already come to stay, all thanks to More 9ja for making this dream of mine come to realization.
What do you plan to do with the fame and popularity our contest have given you?
I planned to use my fame and popularity to bring the best out of they lives of those who had lost focused on their dreams, goals, and aspirations to reality.
What would you describe as your best and worst moments so far this year?
My best moment this year, was my ability of achieving greater things, and my worst moment was on the side of the Covid19, though it was not easy for me on the aspects of financial stability, but it was a privilege for me to participates on music contests, one of the participation was on MTN Yellow Star 2020, so, that was how I made my worst moment become the best of it all by learning new things.
The year 2021 is gradually coming to an end, what do you plan to do or achieve in the remaining months of the year?
I plan to achieve more success within the remaining months of this year 2021 by the grace of God.
Where do you intend to see yourself in the next five years?
In the next five years, I intend seeing myself as a successful Medical Laboratory Technician, and as a professional Model.
Any Shout-out or final words?
My first shout-out goes to God Almighty for making me to be among the living, my second shout-out goes to my fans for their supports, and also to More 9ja for making my dreams of being a model comes to reality. My final words goes to the ladies: believing in yourself is a key to self fulfilment, the reason why I become the winner of Miss Noble Queen 2021, was because of my self belief, I have this believe on myself that I can do all things, that was my first priority to my human existence, always believe in yourself that you can do all things through Jesus Christ Amen.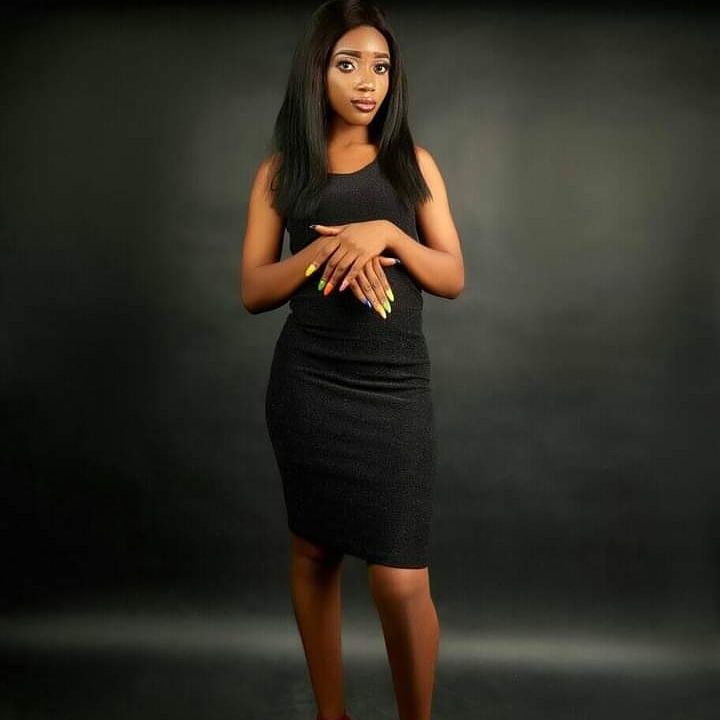 You can connect with Amb. Happiness via
Instagram: @happinessogah8
To get featured in our exclusive interviews or Profiles, Contact us via WhatsApp on +2349038281234.