Edge Control (Short Story)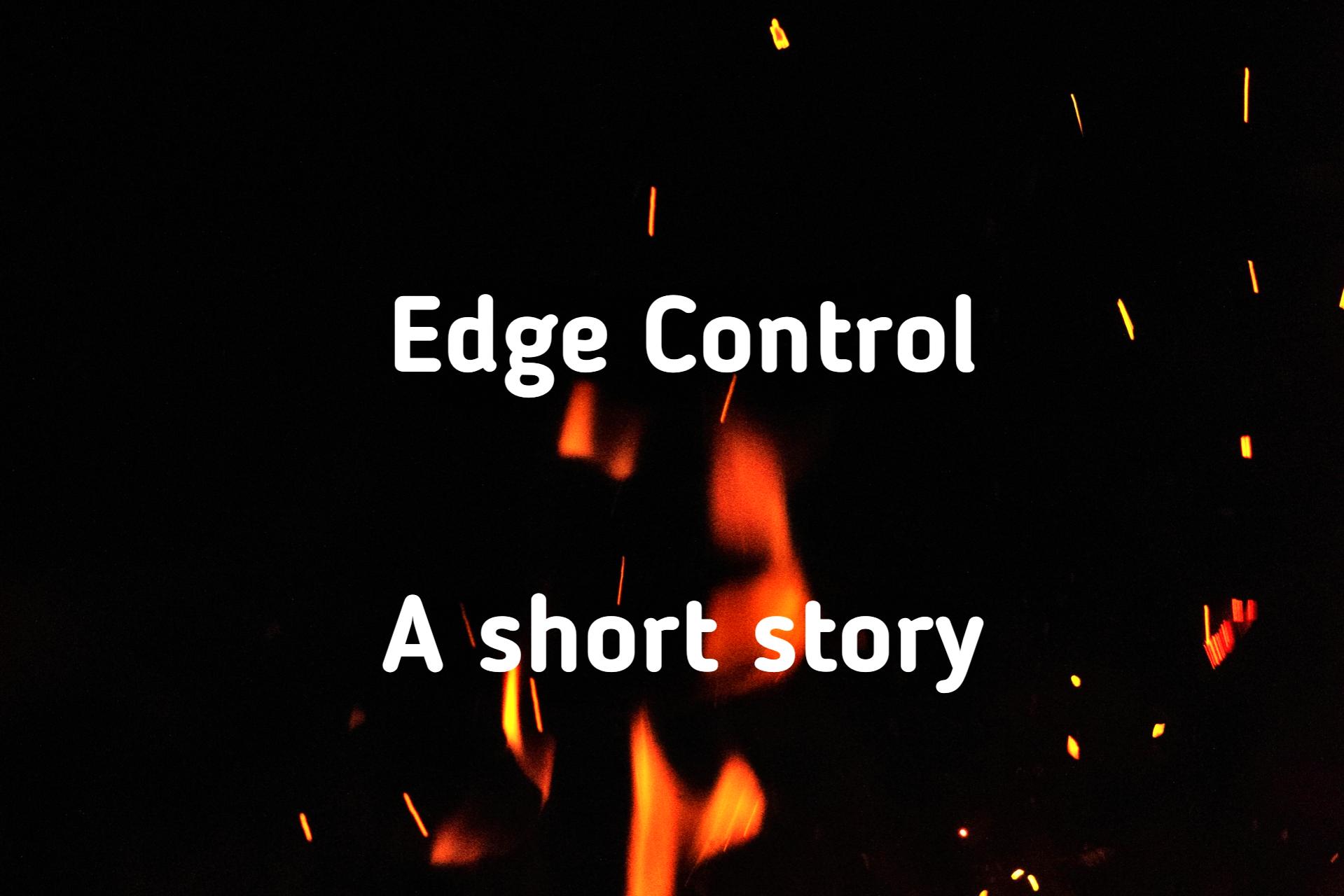 I visited my boyfriend's home for the first time, last weekend.
The kind of relationship I have with Ese makes it difficult to live the usual kind of life.
We made plans, really long term plans. I mean, we could plan on a movie to be seen on April 15th, 2026. The rule was that no matter where we would be, we must show up for whatever plans we had; as long as we were alive. This made breaking up really difficult.
I would say that we had in the past three months not been in good terms. In fact we both had almost moved on, but there still were so many plans unattended, one of them being the visit last weekend.
We got to his home, nice place. His parents were really hospitable and I felt like I was home. I would help his mother in the kitchen, as a good African woman.
Soon after the warm reception, his father alerted him that he needed to go get his sister from the airport. They both apologised, and it was okay really, since I was bonding with his mother.
Ese was on his way out when his mother realised that she had missed a few items on her list, so she joined Ese. Leaving me with his father.
Harrod was a man in his fifties maybe, he looked younger, but I just am calculating by the ages of his children.
We were both left to look after the house.
"I have read your book. You are a good writer." That was a turn on, I mean, men seldom read romantic stories, and here was an older man fascinated by my work.
He offered me a glass of apple juice and wanted a clarification on some of my characters. We cheered at his ingenuity.
Ese and his mother were taking longer than expected, so Harrod offered to take me on a tour in his house.
He told me in confidence about a room in the building no one was interested in. He said I was the first person he was taking there. I was excited.
Yo! It was such a room. The lights were dim and the atmosphere was solely romantic. He had a lot séx toys in there, a lot lot of them.
"What inspired you?" I asked feeling my palm around a gigantic pen¡s on the wall.
"You, Dinta. You inspired me. I read you a lot." I could feel the rush of air from his nostrils, since he was taller, it blew over my shoulder.
"I can't even belive you are in my pumpkin." He added, this time with his left arm holding my waist. "You have so much edges Dinta, I want to control them."
"But you know, Ese and I…" He wouldn't let me finish.
"Shhh!!! I'm not coming in-between you two. You also know that Ese is still solely dependent on me. I could help with promoting all your publications. Fly you out, so you can meet your dream authors. You have such an anergy, girl. Don't waste it on Ese. He has so little to offer." This time I was directly facing him, with my chest rubbing bellow his.
Unlike other men of that age, Harrod looked strong, with his belly in good shape.
He sniffed on my hair, "You smell good, girl." He left me and went to sit on a couch. He was with his phone. I kept on moving around the room, the bed was so comfy. I sat on it thinking of a story idea, when I heard a beep on my phone. I checked, and it was a credit alert of one million, five hundred thousand naira. Before I could say a thing, I saw him wink at me.
Yo that was a lot of money. I jumped on him in gratitude.
"Do you still think Ese is better?" He asked shyly. Of course you know what my answer is.
Harrod carried me on his th¡ghs like I was truly a baby. Maybe the money made me see better sides of him. Like he was funny, and sweet obviously. He planted a kiss on my lips, and told me hoped the kiss germinated into a long romantic walk.
He had words too. Things moved too quickly, till I was bare of my wears. Harrod gave me the head of my entire life. How his tongue moved on my cl¡t was magical. I squ¡rtted in the first five minutes, and there was enough juice to last us the whole ¡ntercourse.
Harrod had really thick fingers, he filled me up with them one after the other. Resting my tongue on his pen¡s was a dream come true for him. He made all the faces Ese could never make. It felt like heaven. His phone rang, it was his wife. She obviously was back, so we had to rush back to the main building, pretending like nothing had happened.
It is Monday, and I am still together with both father and son.
Alright, bye!.
What do you think about this story? Tell me in the comment section.