Mixtape: DJ Eliano – The Benediction Gospel Mix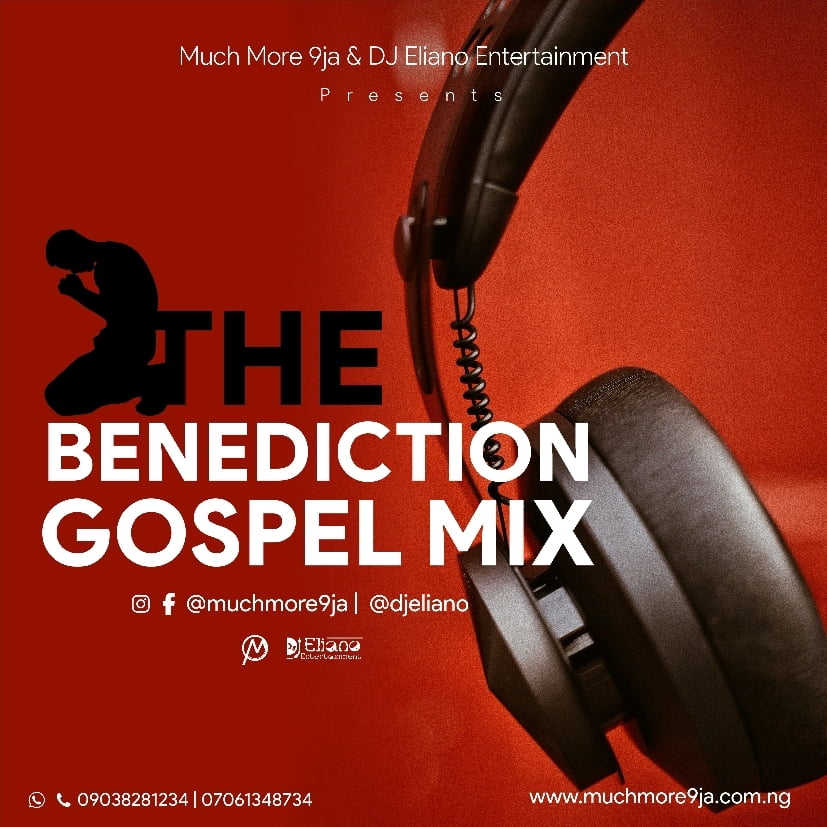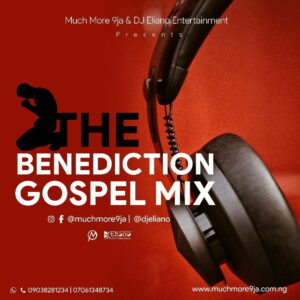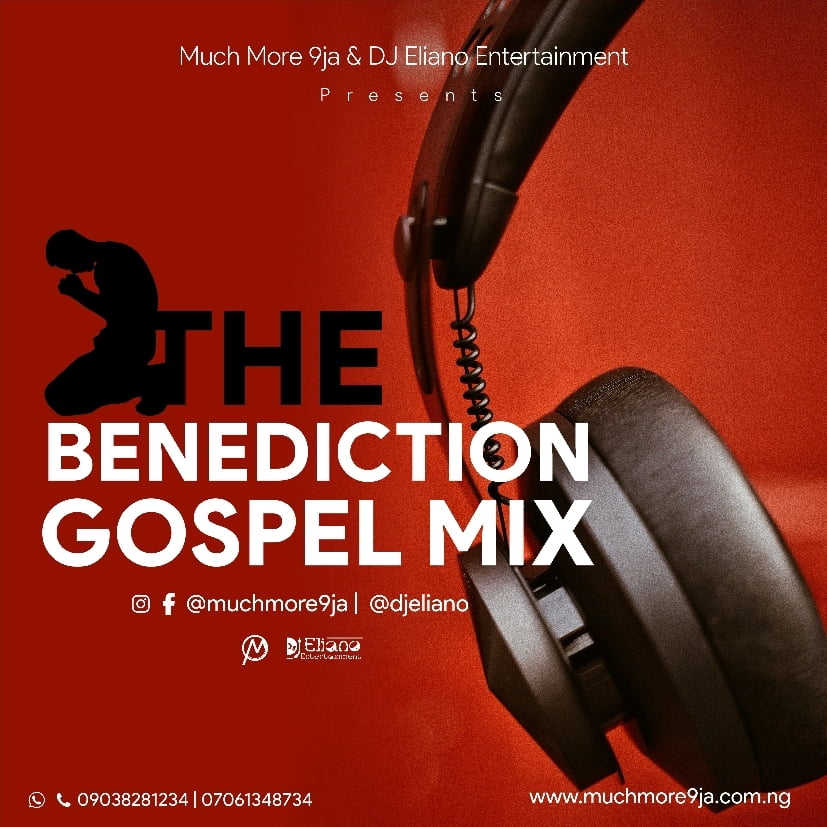 More 9ja & DJ Eliano Entertainment is here to spice your end of the year celebrations with a well cooked Gospel Mixtape tagged The Benediction Gospel Mix, a well selected collection of gospel songs for your listening pleasure and enjoyment.
The 27 track Mixtape is proudly hosted by Dj Eliano, a seasoned disc jockey who knows just what you need to vibe to at this time of the year.
Tracklist
OCEAN BY HILLSONG UNITED
OH JESUS BY MERCY CHINWO
OKEMMUO BY CHIOMA JESUS FT MERCY CHINWO
TOO FAITHFUL BY MOSES BLISS
AKAMDINELU BY MERCY CHINWO
NARA BY TIM GODFREY FT TRAVIS GREENE
ONISE BY NATHANIEL BASSEY
MORE THAN GOLD BY JUDIKAY FT MERCY CHINWO
ALAGBADA INA BY NATHANIEL BASSEY
TUO YA BY MR K.I
INTENTIONAL BY TRAVIS GREEN
OUR GOD IS INDESCRIBABLE BY OWIE ABUTU
MADE A WAY BY TRAVIS GREENE
TOYA BY TIM GODFREY
CAPABLE GOD BY JUDIKAY
WONDERFUL WONDER BY NATHANIEL BASSEY
BOR EKOM BY MERCY CHINWO
HOW SWEET BY NATHANIEL BASSEY FT KAYDEE NUMBERE
I WILL BE YOUR FRIEND BY SENSATIONAL BAMIDELE
EZE BY MERCY CHINWO FT PREYE ODEDE
MY RESPONSE BY PHIL THOMPSON
GRACE BY SOLOMON LANGE
ALL THE GLORY BY STEVE CROWN
THE CHAMPION BY NATHANIEL BASSEY
CHINEDUM BY MERCY CHINWO
MOST HIGH BY NATHANIEL FT NOSA
RABABA BY THE GRATITUDE
Play, Download and Share!!!

Don't Forget to drop your comments and follow @more9ja & @djeliano