Unchained: Movie producers holds Press Briefing, confirms premiere date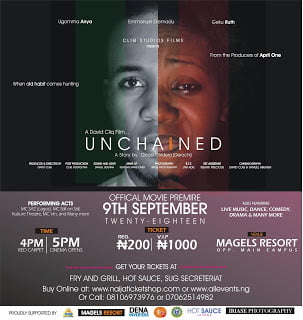 During a Press briefing for the Official Premiere of the trending film Unchained directed by David Cliq and written by Obasi Chidera.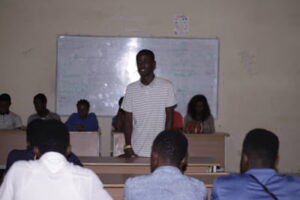 Actors and Crew members of the 42minutes film projected expressed their joyful and most challenging moments.
The lead actress who played the role of Dora a young woman suffering domestic violence from Muyiwa the antagonist in the story, told members of the press present at the conference of how difficult it was to portray that character as she also expressed her joy for being a part of the project.
Other actors and crew members also expressed their challenges which included time and lack of sponsorship but overall everyone is excited to be a part of this first of its kind project in Federal University Otuoke.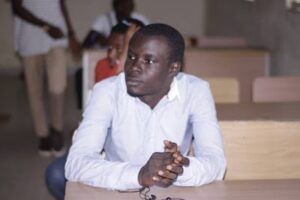 Media Groups present alongside More 9ja include FUO Campus Gist, MyFUO, FUO Exclusive and Jardon 9ja.
UNCHAINED Premieres on the 9th of September 2018 at Magels Resort, Otuoke, Bayelsa State.
Red Carpet: 4pm
Cinema Opens: 5pm
Tickets
Reg: N200
VIP: N1000
Tickets available online at www.9jaticketshop.com and www.allevents.ng
See flyer for details.