EXCLUSIVE EVENT HIGHLIGHTS AND FULL LIST OF NIGERIA CAMPUS AWARDS 2021 WINNERS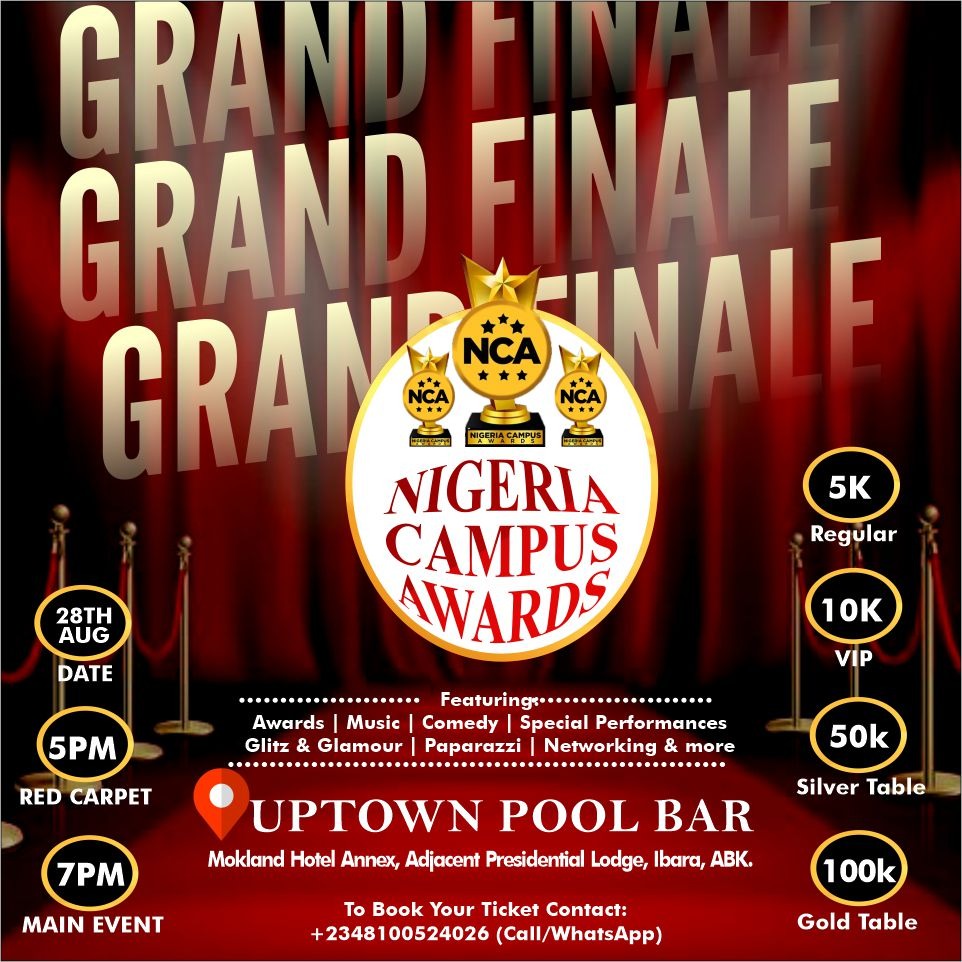 The end of a matter is better than its beginning, and so was the tale of the grand finale of the most anticipated youth and campus event of the year. This year's edition which was held on Saturday, 28th August 2021 at Uptown Pool Bar, Mokland Hotel Annex, Abeokuta was colourfully graced by dignitaries, students and youths from across the states of the nation.
The Founder/CEO, Arifayo Muftau Olayemi enlightened the attendees on this year's theme "Youth Awakening" with a vivid illustration of the need for youths to stay woke and work towards making themselves and the society better. In his words, "It is pitiful for some youths to still expect a job from their uncle rather than building self-reliance"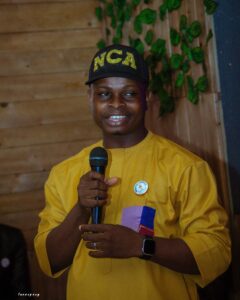 Other highlights of the award event include musical and comic performances, red carpet interview sessions and lots more. It also featured the announcement of award winners and the presentation of certificates to outstanding nominees and participants.
The event was brought to a close by the unveiling of the most dressed attendees who were rewarded with the honorary NCA medals.
Full List of Nigeria Campus Awards 2021 Winners announced at the Grand Finale:
ABDULAHI SAHEED ADEBAYO – GAPOSA – INDUSTRIOUS STUDENT ON CAMPUS
ABDULWAHEED SOFIULLAHI – UDUSOK – BEST WRITER ON CAMPUS
ABIMBOLA RUKAYAT MARY – SOCIABLE FEMALE OF THE YEAR
ADEOLA RIDWAN ADEMOLA (U.B.A) – MAPOLY – POLITICAL ACTIVIST OF THE YEAR
ADESANYA OPEOLUWA ADESHOLA – MOST INDUSTRIOUS YOUTH
AGADAMA EMMANUEL. E – FUO – BEST STUDENT REPRESENTATIVE
ALAKPA OBARO MICHAEL – CEO OF THE YEAR
AMB. CHINEKE CAJETHAN GOODLUCK – ABSU – MOST INTELLIGENT STUDENT
ANIMASHAUN ADEWALE. A (MC WOLLET) – BEST MC OF THE YEAR
BANJO TAIWO OLUWASEUN – ENTREPRENEUR OF THE YEAR
BBB_KOLLECTIONS – ONLINE STORE OF THE YEAR
DANIEL SEGBORU EMMANUEL – YOUTH PERSONALITY OF THE YEAR
DILIGENT ENTREPRENEURSHIP RADIO – OUTSTANDING ONLINE RADIO STATION
ELISHA ABRAHAM (DJ ELIANO) – DJ OF THE YEAR
FRESH_LEKHAS – MAPOLY – MOST TALENTED ARTIST OF THE YEAR
HEMJAY MEDIA – LASPOTECH – BEST PR ON CAMPUS
HOMMY PHOTOGRAPHY – MAPOLY – BEST PHOTOGRAPHER ON CAMPUS
HONEY SMILE – THE MOST SOUGHT AFTER
HONEY SMILE – BEST VIXEN OF THE YEAR
KING ULTIMATE – MUSIC ARTIST OF THE YEAR
MORAKINYO FREDRICK SOLEDAYO – INFLUENTIAL YOUTH OF THE YEAR
MUDASHIRU RIDWAN AKOREDE – GAPOSA – RESOURCEFUL LEADER ON CAMPUS
OGUNSANYA SALIMOT OLUWATOSIN – MAPOLY – MOST CREATIVE STUDENT
OJELADE OLAMIDE GLORY – MAPOLY – MR PERSONALITY
OJO ADEWUMI MOSES – GAPOSA – MOST INFLUENTIAL STUDENT
OKE SOLOMON – ACEONDO – BEST ACTOR OF THE YEAR
OLANIRAN STEPHEN O. (OKIS) – TALENTED UPCOMING ARTISTE
OLATOYE OYINDAMOLA – GAPOSA – BIG, BOLD AND BEAUTIFUL
OSENI U. AJIBOLA (HONOURABLE) – GAPOSA – POLITICAL ICON ON CAMPUS
OWOLABI BOLAJI CLEMENT – GAPOSA – MOST RESOURCEFUL STUDENT
RIAM FRUITS AND MORE – VALUABLE PARTNERSHIP
S.BROWN OMO EKO – BEST STREET POP ARTIST OF THE YEAR
SAMORA DESIGNS – MAPOLY – BEST GRAPHIC DESIGNER ON CAMPUS
SUPREME GUARDS & EVENT WORLD – OUTSTANDING EVENT GUARDS ORGANIZATION
TOBILESH (PURE VIBE) – SENSATIONAL ALBUM OF THE YEAR
TROY OMO IYA IJO – MAPOLY – NEXT RATED ARTISTE ON CAMPUS
UFELE CHRIS – UNN – CHARISMATIC LEADER ON CAMPUS
WIRELESS RECORDS – VALUABLE RECORD LABEL OF THE YEAR
List of Certificate Recipents:
ABDULSALAM SOFIYAT – CHARISMATIC LEADER ON CAMPUS
BAMIGBADE HEZEKIAH ADESINA – MAPOLY – MR PERSONALITY
BLAQTALK – HOST OF THE YEAR
DJ AEBOLA SMASH – DJ OF THE YEAR
ILORI OLUWATOBILOBA – LASPOTECH – MOST INTELLIGENT STUDENT
KEHINDE OLUWATOBI PHILIP – FUOYE – BEST STUDENT REPRESENTATIVE
MC ADOY HOSTESS OF THE YEAR
OSENI AFEEZ O (LOYALPRINCE) – YOUTH PERSONALITY OF THE YEAR
SAKARIYAU WARIS AJIBOLA – UI – BEST STUDENT REPRESENTATIVE
SOPITAN TEMILOLUWA – MOST CREATIVE YOUTH
NCA 2021 Medal Winners:
AZEEZ DOLAPO – BEST DRESSED FEMALE
OLALEKAN AJAO – BEST DRESSED MALE
Congratulations to all Awardees!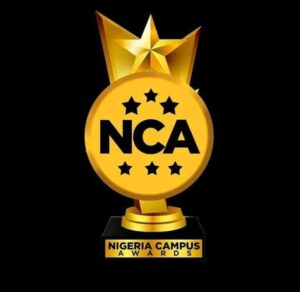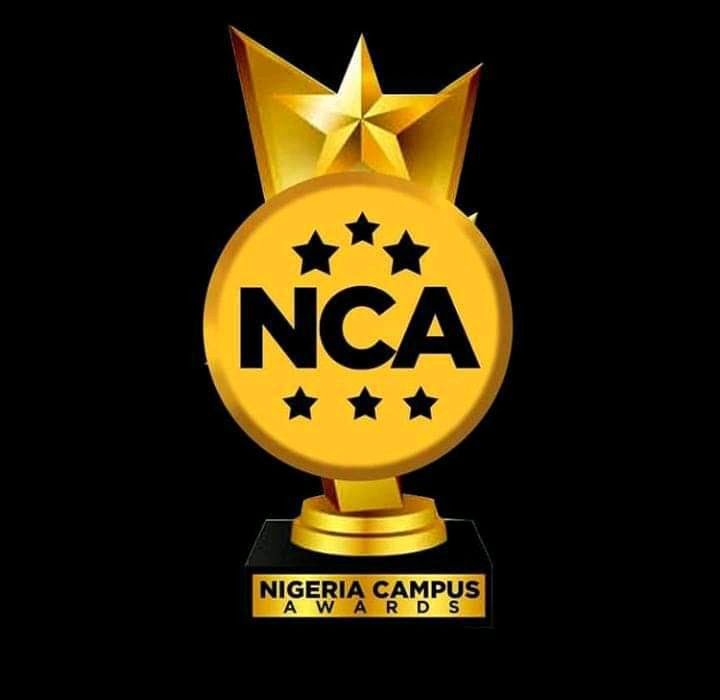 Follow and Connect with Nigeria Campus Awards on Social Media for so much more…